There's so much to do, see and eat in Toronto, but with inflation hitting your wallet harder than usual, it can be difficult to enjoy yourself in the city knowing what your bank account will look like when you get home. We've rounded up some of the city's best (and worst) kept secrets when it comes to deals, bargains sales and even free stuff to make everything from shopping to nights out painless. Here are the best places to get designer finds, home decor, jewellery and more for less in Toronto.
DISCOUNT DESIGNER DUDS
Fashionably Yours
Founded by Toronto celebrity stylist Janet Han in 2009, this consignment shop (pictured right) offers up an unbeatable selection of the top luxury designers, from Hermes and Chanel to Margiela and Alexander Wang. Check out a Dolce & Gabbana lace evening gown selling for $1,595 — similar styles of the current line go for over $3,000. 707 Queen St. W.
Rewind Couture
Fans of this consignment shop consider it the best place in Toronto for high-end finds with pretty unbeatable prices — such as a Burberry jacket with leather piping for $450 (similar styles are currently available for over $3,000 on the brand's own website). 577 Mount Pleasant Rd.
I Miss You Man
Because men love a good bargain, too, I Miss You Man offers contemporary designer label items at a fraction of the cost. Inside is an eclectic mix of high-end offerings, from Galiano shirts and Dior jeans to Balenciaga's massive X-Pander sneakers. Plus the shop accepts consignment, so you can make some money (and shop some more). 63 Ossington Ave.
Van Rijk
Is there a watch more coveted than a Rolex? At Van Rijk Jewellers, you can score an iconic "Rollie" or a slew of other watches and preloved luxury items, including bracelets, necklaces, earrings and accessories at great prices. 90 Eglinton Ave. E.
Oliver Jewellery
Toronto's self-proclaimed Cashman carries pre-owned jewelry and handbags, ensuring you the best deals in town. We spotted one of the "Big Three" Hermès handbags, the Constance, listed for $13,930 (estimated retail: $16,543). 88 Yorkville Ave.
HOME $WEET HOME
Doctor Marble
Anyone who has marble in their home already knows how pricey it can be. But despite its quality, over time cracks and chips can occur. Keep it looking brand new with the help of Dr. Marble, who will provide repair and restoration to breathe new life into your old stones. 24A Mallard Rd.
The Door Store
This shop carries a curated collection of preloved artifacts, including fireplaces, mirrors and doors! While perusing their 11,000-square-foot showroom, don't be surprised if you come across some old school gems (we're talking 18th century). 1260 Castlefield Ave
Of Things Past
The city's largest consignment showroom for luxury home goods offers everything from sofas to dishware to antiques. Prices get lower the longer you wait – as long as someone doesn't snatch it up first! 185 Bridgeland Ave.
Sam the Chandelier Man
Whether you're on the hunt for a one-of-a-kind antique chandelier or are looking to have one restored, Sam the Chandelier Man will probably have what you're looking for. Customers call the shop a "treasure trove." 1633 Queen St. W.
William Ashley Warehouse Sale
Down payment got you down? Don't miss the bi-annual William Ashley Warehouse Sale to decorate on a budget. Follow on Twitter @wawarehousesale to get in on the secret. 111 Creditview Rd., Vaughan
BIG SAVINGS FOR LITTLE ONES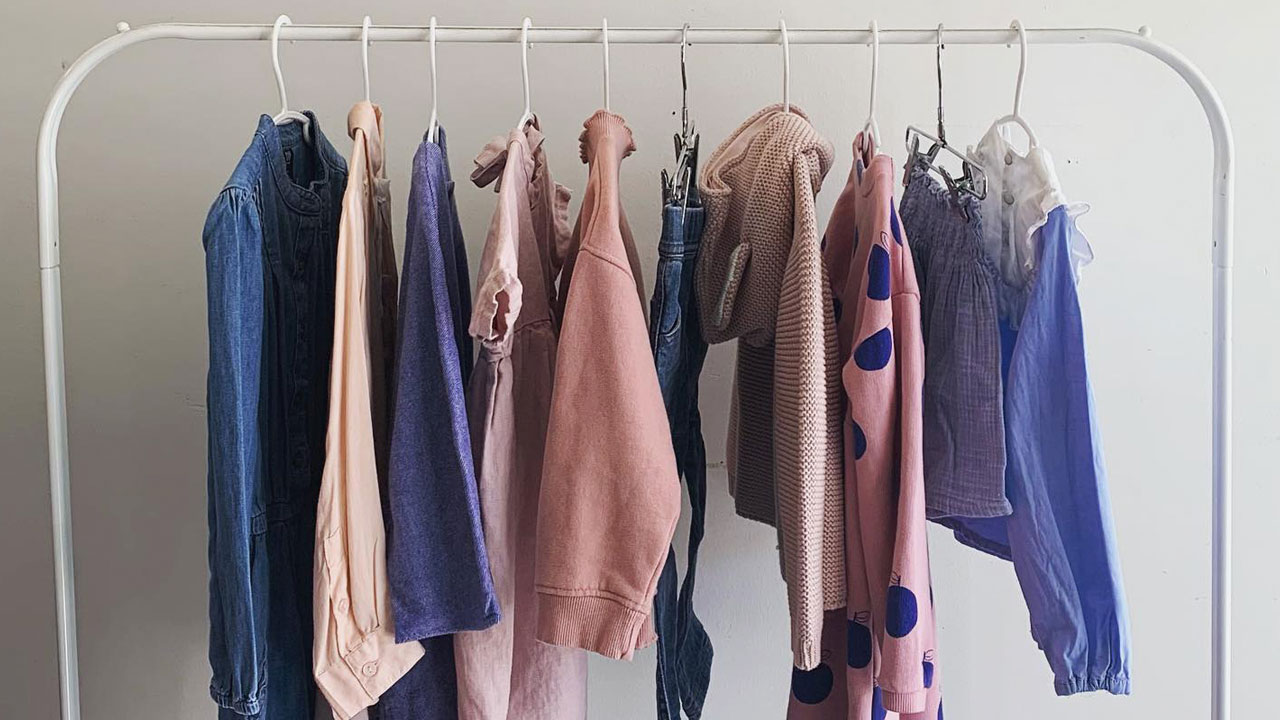 Little White Sneakers
Anyone who has kids knows they grow like weeds — but unfortunately their clothes stay the same size. If you love the hunt of a great find, Little White Sneakers sells high-end and designer second-hand children's clothes at up to 85 per cent off. 597 Mt. Pleasant Rd.
Play It Again Sports
Studies show that kids who play sports are happier and healthier, but have you checked out the price of equipment (we're looking at you, ice hockey!)? Play It Again Sports has a solution for you. The store carries a wide array of new or used (and fairly priced) sporting goods and also buys the equipment and fitness gear your kids have outgrown.
Sweet Pete's Bike Shop
Bikes are expensive enough as it is, but when your kid is growing a mile a minute and the gear isn't keeping up with them, that's an added headache no one needs. Sweet Pete's Bike Shop offers a half back deal that will make upgrades easier. If you buy a new kid's bike from Sweet Pete's (online or in-store) and bring it back within two years after your kid has outgrown it, Sweet Pete will give you half back toward the next bike. 517 and 1204 Bloor St. W.
SHOP BY THE POUND
Expo Vintage
The vintage clothing hunt is always exhilarating — but it can be pricey! If you have an hour or four to lose shopping and are looking for a deal, Toronto vintage by-the-pound shop, Expo Vintage, is the place to be. This Roncesvalles location is the sister shop to Expo's more curated flagship store, and it's perfect for those who are prepared to hunt for a deal. Dig through bins of T-shirts, crewnecks, denim and more for the price of $16.95 a pound. 1978 Dundas W.
Orfus Market
North York has its own by-the-pound clothing hub called Orfus Market, and at $3.99 a pound, it might be worth the trip! This spot is so popular that the market has implemented a one-hour shopping limit, and though it opens at 10 a.m., you'll find a lineup snaking around the building much earlier. A tip from seasoned shoppers: be patient! The gems are there, but with endless piles to search through, it'll take some digging. 55 Orfus Rd.
TAME YOUR TRESSES
Maintaining your hair is a full-time job — and pricey too. Toronto Barber and Beauty Supply carries high-end brands discounted at as much as 90 per cent off. It offers a bunch of men's grooming supplies too.
LIVE THE HIGH LIFE FOR LESS
There are discount grocery stores, so why not discount weed stores too? There are no frills at Value Buds, a low-cost, high-value recreational cannabis brand with a mission to make the cannabis experience more affordable.
PROPS TO YOU
Ready Set Recycle is Toronto's best-kept shopping secret. They resell props, furniture and wardrobe from movie and TV sets. From Aug, 5 to 14, they're holding a huge sale that will feature over $300,000 of designer duds at deeply discounted prices. 10 Busy St.
For where to get great food cheap and where to find great things to do for less, click here.