Toronto is home to some of the best food, shopping and city life around, and when you're trying to figure out what to do and where to go in the city, it can be overwhelming! When it comes to finding the best food in the city, we've rounded up all the top places to eat, from the best brunch spot to the best croissants.
BEST DOUGHNUT SHOP – IT'S A TIE!
ROLLING PIN
North York's favourite neighbourhood doughnut shop has perfected the art of holed desserts, from your classic yeasty confectionary to extremely Instagrammable innovations like biscoff cheesecake and fluffernutter flavours. 1970 Avenue Rd.
GLORY HOLE
Originally a Kensington wholesale business, this doughnut shop has turned into one of Toronto's most in-demand brands. Try the ferrero rocher doughnut for decadent goodness or the cherry cream supreme for a twist on a classic. 1505 Gerrard St. E.
BEST SALAD
Since COVID claimed Planta spin-off Palm Lane, we've been making our own salads. Well, no more! MANDY'S came from Montreal and brought along its made-to-order salads, with a selection of more than 50 ingredients, to two T.O. locations. 52 Ossington Ave.
BEST NORTHERN ITALIAN
We swear it's not just 'cause Drake loves it, but SOTTO SOTTO sure knows its pasta. All the faves are here — cacio e pepe, linguine alla puttanesca, rigatoni ai quattro formaggi — dished out with a side of romance. 120 Avenue Rd.
BEST BRUNCH
SMITH is only open from 9 a.m. to 4 p.m. on the weekend. But when you can squeeze in a reso, try the huevos rancheros or croque madame and watch the hangover melt away. They also do epic bloody caesars. 553 Church St.
BEST FISH & CHIPS
Come for the $16 fish and chips with a storied British past, stay for the cosy atmosphere and friendly faces. OLDE YORK FISH AND CHIPS serves up all kinds of fried fish battered in the owner's own family recipe. 96 Laird Dr.
BEST INDIAN
This spot is known for its authentic Indian dishes cooked on a coal tandoor. The pre-set thali at COPPER CHIMNEY is a popular lunch option, and the jumbo prawns or chicken marinated in tandoori spices are local faves. 2050 Avenue Rd.
BEST BAGUETTES
Carb lovers can savour THOBORS's fresh baguettes, like-in-Paris croissants and veg-studded fougasse. Sweeter bites include macarons in flavours like apricot-rosemary. 627 Mt. Pleasant Rd.
BEST CUPCAKES
BOBBETTE & BELLE has earned its popularity. Try the carrot cupcake with cream cheese frosting or ultimate chocolate one to see what all the fuss is about. 3347 Yonge St.
BEST SHAWARMA
Hidden in the back of a Hasty Market, FLAMING STOVE is a must for any shawarma fan. Trad saj bread is handmade and filled with falafel or chicken. 21 Davisville Ave.
BEST RAMEN
Mention ramen, and there's bound to be a debate raging. For us, TOUHENBOKU takes the, well, noodles. Go white ramen in a creamy broth or the red spicy version. 2459 Yonge St.
BEST GELATO
You'll find gelato close to what you had in Italy at HOTEL GELATO. Try the pistachio or hazelnut, and you'll know exactly what we mean. 532 Eglinton Ave. W.
BEST GREEK
PHILOXENIA does salt baked fish tableside, zucchini chips and an incredible
moussaka. Fine Greek cuisine and charming decor combine to make this gem one of the 905's best restaurants. 8199 Yonge St., Thornhill
BEST TACOS
Kate Chomyshyn and Julio Guajardo, of former Quetzal fame, opened FONDA BALAM last year backed by celeb chef Matty Matheson, and they've been serving up perfect, crispy tacos ever since. Try their signature taco de birria when you visit. 802 Dundas St. W.
BEST DINER
Around for a cool 78 years (since 1944), AVENUE DINER is a beacon of comfort. Get endless coffee poured by Louis Klasios and his team while filling up on the massive all-day breakfast, or try the banquet burgers. 222 Davenport Rd.
BEST FILIPINO
WILSON'S HOUSE OF LECHON in the burgeoning barbecue intersection of Bathurst and Wilson is our go-to. The chicken and pork skewers grilled over open charcoal are perhaps the city's best. 365 Wilson Ave.
BEST INDONESIAN STREET FOOD
There isn't much Indonesian food in T.O., but fortunately LITTLE SISTER does an incredible job. Nibble on satay lilet skewers with Balinese spiced chicken and flavour-packed nasi goreng. 2031 Yonge St.
BEST CHINESE DELIVERY
When the mood for takeout strikes, dial up C'EST BON. It's got egg fried rice with chicken, pork and shrimp. It's got spicy Sichuan noodles with veg. It's got chow mein. And more! 2685 Yonge St.
BEST SUSHI MASTER – IT'S A TIE!
SUSHI MASAKI SAITO
Chef Masaki Saito moved here from New York, where he had earned two Michelin stars, and set up in Yorkville with only one thing on the menu — a $680 omakase dinner. People wait months to try his lavish creations. 88 Avenue Rd.
SHOUSHIN
This polished uptown restaurant helmed by chef Jackie Lin takes a cue from Tokyo's high-end sushi restaurants. Diners have a choice of two omakase menus, the priciest of which includes wagyu and caviar dishes. 3328 Yonge St.
BEST FRENCH BAKERY
GÔUTER serves Parisian-quality kouign-amann (butter cake), the king of French desserts — forget chocolate, think butter and a subtle sweetness. 300 Eglinton Ave. W.
BEST WINGS
This spot is related to the space that boasts the second oldest wings in Buffalo. Twin T.O. brothers brought Buffalo's best to Hogtown with DUFF'S FAMOUS WINGS. 1604 Bayview Ave.
BEST FOR CELEBRATIONS
Helmed by Patrick Kriss, the classically prepared, contemporary French cuisine and ambience at ALO makes it the home of one of the coveted seats in town. Snag a reso here and be the hero of the night. 163 Spadina Ave.
BEST MODERN DINER
Sam and Robert have created a true north T.O. landmark with UNCLE BETTY'S DINER. Tuck into comforting eats like the meat loaf sammie, fancy hot dogs and grown-up mac and cheese with pancetta and truffle oil. 2590 Yonge St.
BEST INDIE COFFEE
Head to this micro roaster and café for perfect espressos pulled from seasonal beans. DE MELLO PALHETA is also known for its freshly baked goods including the popular daily quiche. 2489 Yonge St.
BEST SMOKED SALMON
Since 1953, family-owned-and-operated joint KRISTAPSONS has been providing Toronto with the best smoked salmon out there. They smoke their salmon cold, allowing for the fish to retain its omega-3 oils (and super-tender taste). 3248 Yonge St.
BEST BURGERS
Burger snobs can't go wrong at HOLY CHUCK. The inventive menu jumps from its signature burg to one with Ontario lamb and crispy chicken on top. 1450 Yonge St.
BEST APPETIZERS
Bagel and a schmear? Anthony Rose's SCHMALTZ APPETIZING does that and more. We like ours with whitefish, gravlax, dill cukes and horseradish cream cheese. 414 Dupont St.
BEST CROISSANTS
Its delightfully flaky exterior cocoons a melt-in-your-mouth centre. RAHIER's croissant has yet to be beat. 1586 Bayview Ave.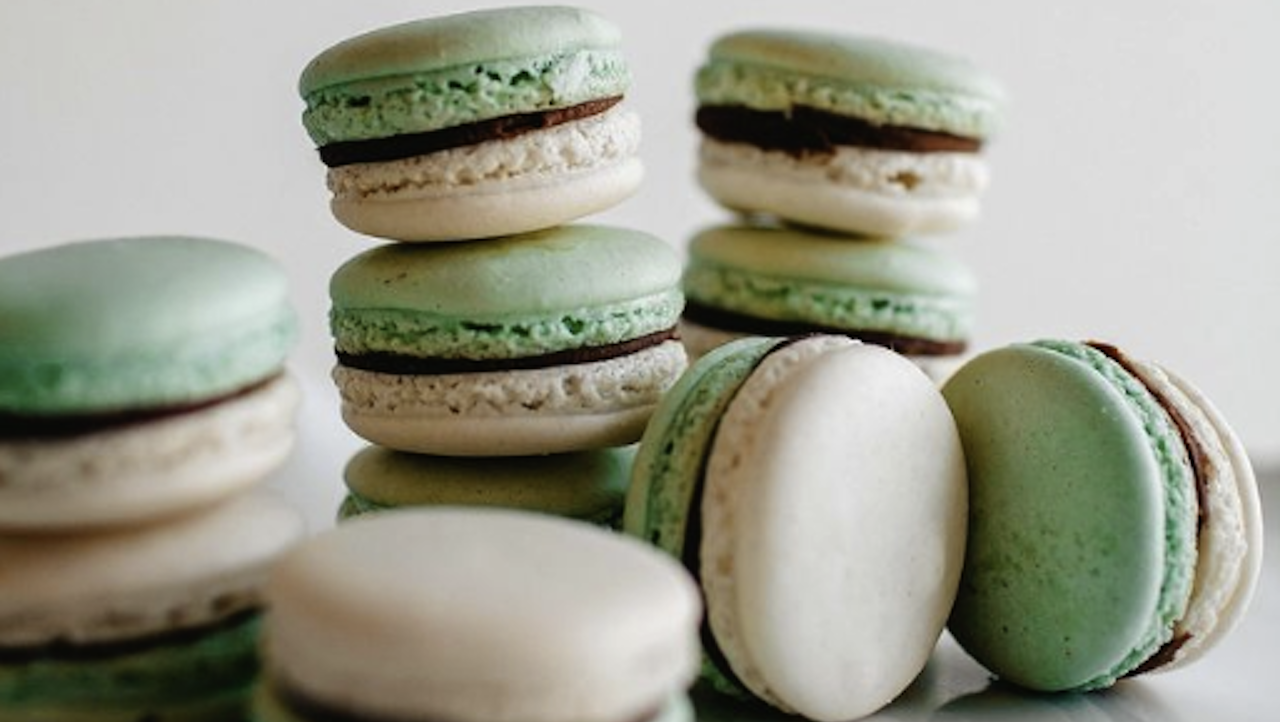 BEST MACARONS
With NADÈGE, chef Nadège Nourian made her name with pastel-hued macarons in indulgent flavours like hazelnut praline, cotton candy and blueberry vanilla. 1099 Yonge St.
BEST UP-AND-COMER
SURESH DOSS has become the go-to guy for the CBC, the Star and Smorgasburg Food Festival. Read him, watch him — he knows the suburbs better than anyone, from Scarborough to Mississauga to Brampton. If you're a foodie, he's one to watch.
BEST NEW CHINESE
Although Sunny's Chinese just opened last month, this restaurant from the team behind MIMI Chinese already has a cult following, thanks to its exclusive pop-up days. This new spot offers ingredient-driven dishes from all across China. 60 Kensington Ave.
BEST FRIED CHICKEN
We haven't had it yet, but we're going to guess Brandon Olsen, who became famous making it as the staff meal at Bar Isabel and then later at Le Banane, is crushing it at the new GRATEFUL CHICKEN inside Chef's Hall on Richmond. 111 Richmond St. W.
BEST JERK CHICKEN
Albert Wiggan opened ALBERT'S REAL JAMAICAN FOODS 35 years ago to serve items like jerk chicken loaded into a super-soft coco bun along with fresh veg. 542 St. Clair Ave. W.
BEST DELI SANDWICH- IT'S A TIE!
PANCER'S ORIGINAL DELI
This deli has been around for 65 years. Grab a huge pastrami (this is Pancer's Original's best meat), and if you want authentic, order kishka (potato-stuffed derma with gravy) or a knish (pastrami-filled Jewish meat patty). 3856 Bathurst St.
LA SALUMERIA
This old school Italian delicatessen is also home to a hidden sandwich bar at the back and the nicest staff on the planet. You have to try the prosciutto sandwich with fig jam, buffalo mozzarella, spicy salami and balsamic. 2021 Yonge St.
BEST STEAK HOUSE
A tiny French butcher shop by day, Parisian steak house by night, CÔTE DE BOEUF is run to perfection and priced fairly. They serve grass-fed, beautifully aged steak, impeccable oysters and the rich namesake main. 130 Ossington Ave.
BEST SOUTHERN ITALIAN
Authentic Italian fare at 7 NUMBERS includes squash blossom fritters that come out every fall — but the lasagna is a showstopper. Catch chef Mama Rosa in the kitchen, doling out her special ingredient: love. 516 Eglinton Ave. W.
BEST PUB
Whatever your heart desires, THE ABBOT has it all. Get the club sammie (maple-ginger glazed chicken with bacon on brioche) or the shepherd's pie (rosemary gravy–laced beef and veg with mashed potatoes). 508 Eglinton Ave. W.
BEST FRESH PASTA
Stop by EATALY for the fresh pasta bar — take it and make it at home and you won't believe the quality. Try the caccio e pepe round ravioli or our fave, ricotta and spinach -filled square raviolis. Don't forget to grab pistachios for garnish. 55 Bloor St. W.
BEST BUTCHER SHOP
Owned by Vito Rizzuto of Five Doors North fame, this artisanal butcher shop has meat pies, quiche and some of the best steaks in town. Plus no question is too trivial for the people behind the counter at THE BUTCHER'S SON. 2055 Yonge St.
BEST WATERING HOLE
Coffee shop by day, cocktail bar by night, BOXCAR SOCIAL is known for its crafty cocktails and wine and beer list. They may have Summerhill's best secluded patio. 1208 Yonge St.
BEST PIES
The bakers here know their way around a pie. Award-winning creations at PHIPPS BAKERY include lattice-style fruit pies and a super-rich caramel and pecan number. 420 Eglinton Ave. W.
BEST BAGELS
BAGEL WORLD is hands down Toronto's best bagel — but not just any bagel. You must order the twister; think nutty, salty goodness. 336 Wilson Ave.
BEST DIM SUM
KWAN dishes out delights every day but Tuesday: steamed 'shroom and truffle dumplings, chicken siu mai, pork pot stickers. Save space for steamed egg custard buns (or the classic BBQ pork version). 808 York Mills Rd.
BEST COMEBACK
YITZ'S DELI has been gone for five years — but is it ? At Summerhill Market, they revived the brand with recipes from the original Yitz. Close your eyes and imagine your hand on the giant hot dog door handles that used to grace Yitz's.  446 Summerhill Ave.
BEST UDON
MENAMI offers an unbelievable noodle experience, from nagasaki to curry udon. The owner studied for several years with an udon master in Japan — believe it! Next time your ramen buddies come calling, take them here instead. 5469 Yonge St.
BEST FRENCH BISTRO
DREYFUS is the brainchild of Joe Beef alum Zach Kolomeir. Beyond tiny, this could be Toronto's smallest high-end eatery. Not since Susur Lee opened on Niagara Street has such a wee place produced such big flavours. 96 Harbord St.
BEST FALAFEL
PARALLEL wins this one. But here's the catch. They don't make a falafel sandwich — you order a plate of the delicate (read: non-greasy) falafel balls, a side of pita and either a Parallel or tabouli salad and you make your own sandwich. 217 Geary Ave.
BEST JUICE BAR
We love GREENHOUSE JUICE for its organic cold-pressed liquids that are pumped full of superfood ingredients. The Gatsby with kale and apple is a must. 5 Macpherson Ave.