We all know resident Raptors fan Nav Bhatia, but basketball isn't the only sport with its very own superfan in Toronto. From a family of Blue Jays enthusiasts through the ages to a hockey lover with a basement "cave" covered in Leafs memorabilia, this city's teams have some of the greatest fans in the world!
Multi-gen Jays love
Longtime baseball fan Joyce Zweig got tickets for the whole family (including her three sons) when they announced a team would be coming to Toronto. They all were at the Jays inaugural opening game in 1977 — and Joyce and her son Jonathan, who was nine at the time, have never missed a home opener since.
"I think people who knew us considered us a Blue Jays family right from the start," oldest son Eric says.
"In my last two years of high school in 1981 and 1982, I got a job on the Blue Jays ground crew. Being around the team all the time made me a huge fan, especially in 1982 and beyond, when the team was clearly starting to get good," he recalls.
Back in the pre-Internet days when radio was the only way to follow every game, Jonathan says, "I once brought a transistor radio on a date, to a movie no less! Never had a second date with her.…"
The family have certainly made their love for the Blue Jays a family trait; now the third generation of Zweigs are in on the action. "Going to games with my grandchildren is a real thrill.  Baseball will stay in our family," Joyce says.
The Leafs collector
Kurtis Stevenson has been a fan of the Toronto Maple Leafs since he was six years old all the way from Redcliff, Alberta — making his love for the team all the more admirable. He's been collecting Leafs memorabilia for 15 years in a self-described basement "cave," featuring everything from game-worn gloves and helmets to mannequins dressed head to toe in gear. His reputation earned him a seat at the Leafs Jan. 1, 2022, game when COVID restrictions limited fans to mostly the players' families.
"I got to sit in a box with the Vice President of the MLSE and also had a few beers with him, which was unbelievable and awesome," he says.
As someone with a massive collection, Stevenson is quick to note that owning Toronto memorabilia, being loud at a game or spending a lot on the team has nothing to do with being a superfan. "Buying a lot of gear doesn't make you more of a fan; we all have the same passion, we just express it in different ways," he notes.
Argos above everything
Being one of the Toronto Argonauts' top fans has its perks — like getting a personal shout-out from former Argos player Derrell Mitchell during his Canadian Football League Hall of Fame induction speech. Lori Bursey has been a fan of the team since the early '80s, and she attends every home game along with as many away games as possible. "The only stadium I have yet to get to is Mosaic in Saskatchewan," she says. Her commitment to the sport is so intense that she's turned down job promotions in Ontario and overseas because it meant no longer being able to attend Argos games!
"One of the wildest things I have done as a fan is listen to an Argos game in Calgary on the internet while working in Sweden," she recalls. "I was able to catch three hours of sleep before heading to the office!"
Building a TFC legacy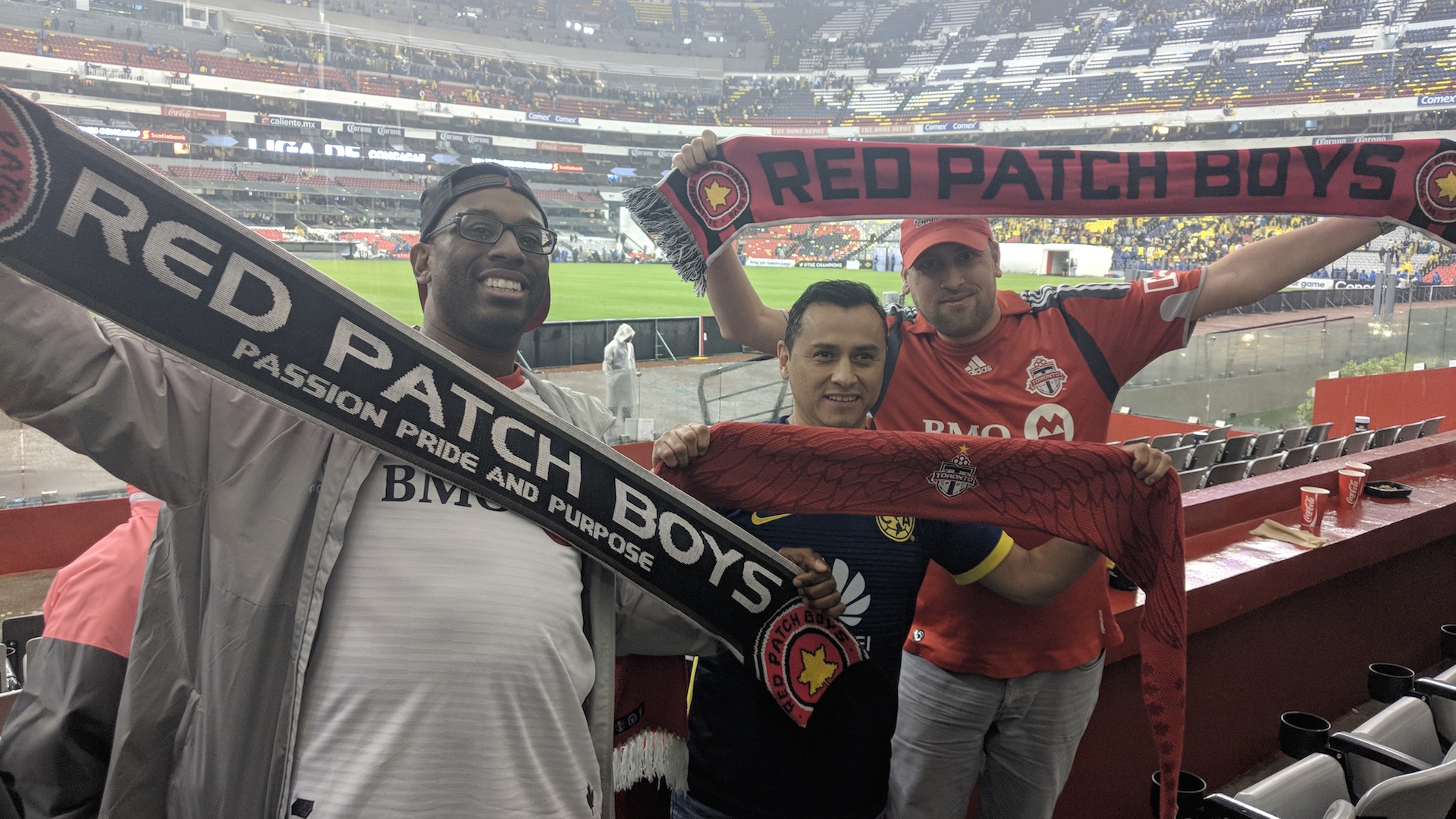 One of a few recognized supporters' groups for the Toronto FC, you've likely seen the Red Patch Boys (RPB) flying their banners and leading chants at every game. President Brad Humber, who has been to every Toronto FC playoff game since the team's inception, says he wouldn't call the RPB superfans. "We're more like really engaged fans." Humber says preparing for matches is a "full day affair," involving pre-gaming and setting up with other supporter groups hours before kickoff. "With only 17 home games a season, you end up seeing the same faces," Humber says. "It's a real family atmosphere."