For whisky lovers and whisky newbies alike in Toronto, a spirited selection of cocktails featuring an extra-special ingredient will be available at select bars in the city until Labour Day weekend — a unique whisky called Deanston Virgin Oak.
Ration: Beverley, one of Toronto's most delicious zero-waste restaurants, has just announced a limited time sustainable cocktail, the Trin-Dean. The winner of a recent competition, it features Deanston Virgin Oak and Ration's signature home-made Pineapple Tepache. This perfect summer sipper comes with a rooftop city view from Queen Street. And for those who enjoy inventive cocktails in an intimate setting, Deanston Virgin Oak has teamed up with Mother, named one of North America's top 50 bars of 2023 in a Labour Day pop up that you don't want to miss.
Known for its uniquely waxy whisky, Deanston distillery is the only one of over 200 Scottish distilleries that creates this type of spirit which the Distillery describes as zesty and sweet, like taking a lemon, dipping it in toffee and coating it with a light dusting of nutmeg with a unique texture/mouthfeel, taste and texture that adds an extra dimension in a cocktail.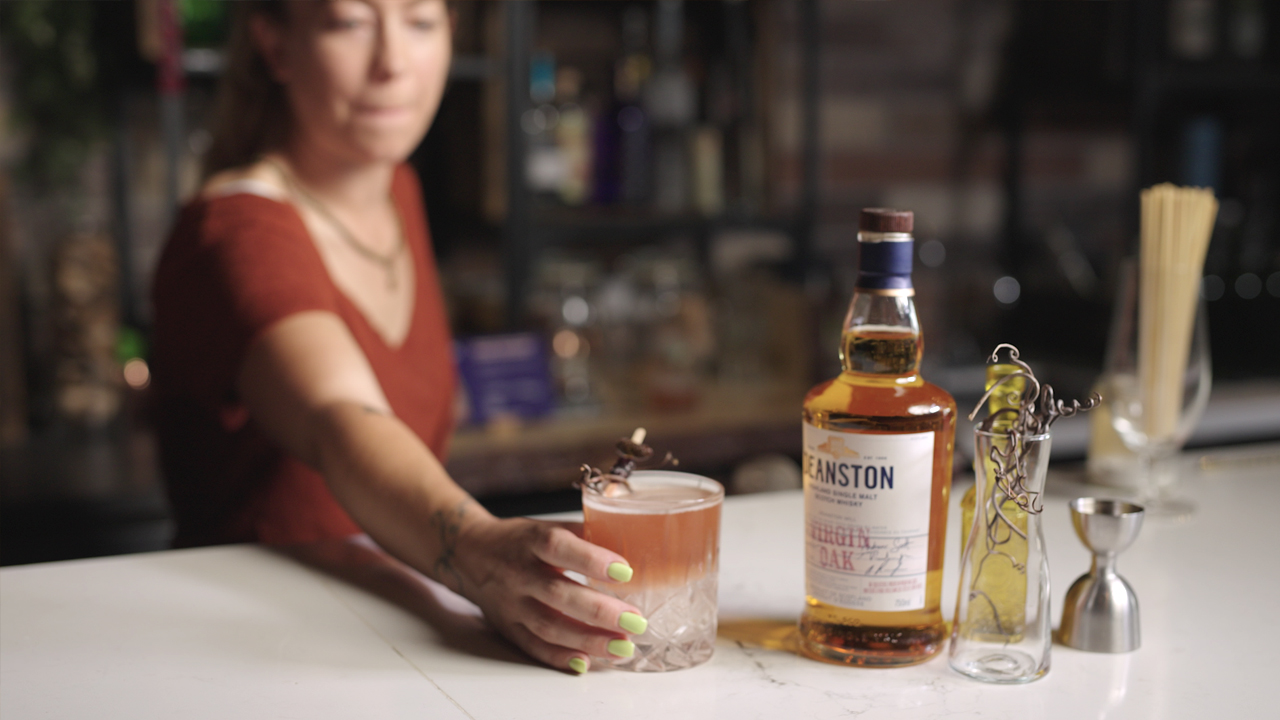 Each whisky produced by the distillery is hand-crafted in-house using local ingredients, including water sourced directly from the River Teith that flows over granite rocks beside the distillery, the water becomes a prime ingredient in the whisky-making process, which is followed by the addition of only locally grown Scottish barley, a nearly 100-hour fermentation process featuring an open mash tun, distillation and, finally, maturation, during which the whisky is placed into oak casks.
Of course, if your Labour Day plans center on basking at home in the company of friends, Deanston has you covered with five must try cocktails inspired by bartenders from across the country. Each feature this whisky, which is matured in ex-bourbon bottles and then finished in brand new American oak casks to perfection.
Deanston Virgin Oak's distinct notes of soft honey, juicy orange, creamy vanilla, caramel, and aromatic spice are equally enjoyed neat, or over ice. Like its whisky, this distillery, once a cotton mill and featuring the largest waterwheel in a small Scottish town, is anything but ordinary. Visit Deanston—Cut From A Different Tartan for recipes and information on where you can try some Deanston cocktails at top Toronto bars between now and Labour Day weekend.