Vintage lovers, there's a huge event happening in Toronto next weekend that you won't want to miss! The Toronto Vintage Show is a mega pop-up sale featuring some of Canada's top vintage sellers, and it'll be a full 50,000 square feet of vintage finds and treasures that have been sourced by the top secondhand vendors in the country.
Featuring over 125 vintage vendors and shops and thousands of items, as Canada's largest vintage sale, be prepared to spend some cash — it'll be hard to stop by the pop-up without spotting something you love!
And if fashion isn't your thing or your trying to clean out your closet before buying more, don't worry — the vintage show will also feature antique goods, including kitchenwares, home goods, barware records, cameras, vintage art and more. 
As for the fashion, well, we're talking true vintage here — clothing will range from the 1920s to the 1980s and beyond.
Take for example these Ian Drummond Collection dresses, which are from the 1920s and '30s (that's around a century old!).  Two are cotton daytime dresses with floral prints and art-deco detailing, and the 1920s pale pink printed evening dress is silk chiffon with a bow detail at the neckline.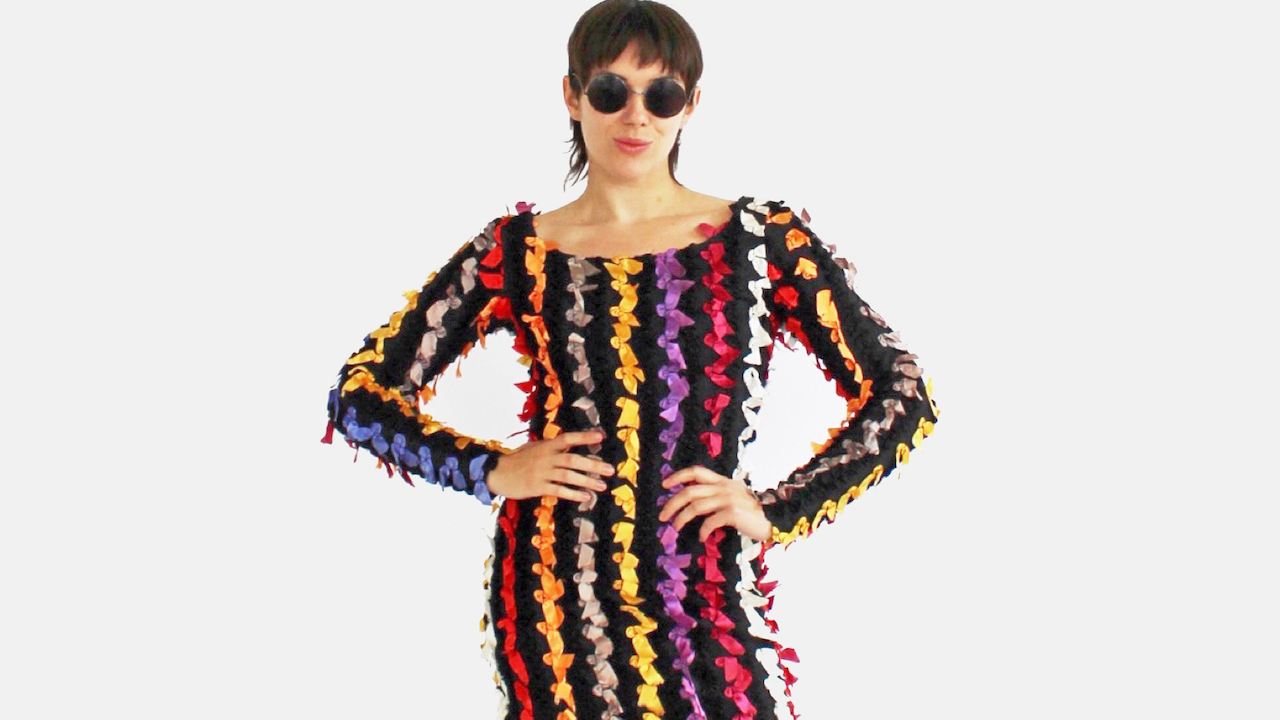 There's also this Betsey Johnson dress from Wild Thing Vintage — the designer's more vintage whimsical designs have regained popularity over the past few years, and this 1990s rainbow ribbon stretch mini dress is no exception.
And you might even spot a Courrèges jacket, from vendor Le Walking, to add to your collection — André Courrèges made these faux leather coats in France out of a coated vinyl from 1963 into the early 1970s.
Plenty of favourite Toronto vintage vendors are preparing to have a booth at the show, including newcomer Pic Vintage, Papa Love Vintage, French Toast Vintage and more.
The show will take place from Sept. 30-Oct. 1 at Queen Elizabeth Building at Exhibition Place, and admission costs $15 — but you can snag a discount on the website.