For the first installment of our three-part summer guide, we take a look at the best summer events and activities happening in Toronto this season.
Three great ways to get outside
Rollerskating on the Bentway
The Bentway, the unique and playful park space under the Gardiner Expressway, is the place to be for roller skating. This retro activity has seen a serious revival as of late, and SUSO Skate Co. (formerly Retro Rolla Skate Club) is returning to the Bentway, a 1.75-kilometre public trail space, on June 8 for all your roller skating rental needs. There will also be a series of public art installations to check out!
Moonlight SUP at the island
Head over to the beautiful and protected waters of the Toronto Islands for a unique sunset paddle board with Toronto SUP. In this nighttime adventure, boards and kayaks are equipped with 2000 lumens of lighting to illuminate under your board. Watching the skyline as the sun dips below the horizon and darkness descends is an awesome experience. Prepared for a breathtaking view of the city.
Birdwatching at the spit
There were plenty of activities discovered during the pandemic, and birdwatching is one that stuck around. And why not? Participants get to discover hidden gems in the city, like the Leslie Street Spit, and use cool binoculars in search of all manner of unique avian happenings. And most of the fun happens just as the day begins and there are epic sunrises a plenty.
Muskoka-level fun without the traffic jam
Bonfires mean s'mores lots of s'mores
Yes, you don't need a campsite or cottage to enjoy a bonfire and all the tasty trappings therein. For about $100 (permit plus insurance), host your own rip-roaring bonfire at a park near you: Olympic Island, Sunnybrook, Taylor Creek, Earl Bales, Downsview Dells, Etienne Brule and Morningside. Book via the City of Toronto, Parks, Forestry & Recreation permits department.
Let it all hang out at Hanlan's Beach
Shed your clothes and the stresses of your urban existence as you get reacquainted with your bod the way God made it. You'll feel liberated, titillated and won't have to worry about any tan lines. Hanlan's Point's clothing-optional beach, western edge of Toronto Islands; take ferry; follow the nudes. Hanlan's, a one-kilometre stretch of beach, has been clothing optional since 2002.
Space, the most final of frontiers
Recreate summer nights spent stargazing on the dock. If peering into the cosmos won't reconnect you with your sense of wonder, nothing will. As one option, the David Dunlap Observatory allows for a private booking of its Night with the Stars program. Bring the entire family, up to 12 people.
Al fresco film fans rejoice!
Toronto Outdoor Picture Show
The Toronto Outdoor Picture Show (TOPS) is offering a full slate of outdoor movies throughout Toronto from June 23 to Aug. 28 at Fork York, Corktown Common and Bell Manor Park, as well as the popular Christie Pits Film Festival.
Movies on the River
Movies on the River returns this summer with a full slate of films shown along the west end Humber River. Paddle in and pay $10 per movie or rent a boat from Toronto
Adventures with lifejackets and paddles provided.
Inclucity Festival
Outdoor theatres and patios will line Distillery's Trinity Street, and a new innovative theatre space will offer a magical vantage point for festival-goers. Venues will also feature couch seating and large digital screens. Full details to come.
The 5 Drive-in
For those looking for an actual drive-in theatre complete with a snack bar and serious retro vibes, the 5 Drive-in Theatre in Oakville is already open for the season with first-run movies.
Secret & secluded beaches
Ward's and chill
Yes, we all know and love the Toronto Islands, and there are plenty of beaches from which to choose. Most are busy, some involve way too many naked body parts for most. On the northeast corner sits Ward's Beach, which boasts the cleanest water, beautiful sand and, better yet, the entire city is hidden from view. Just trees, sand and water as far as the eye can see.
The most top-secret beach in T.O.
At the end of the Gates Gully, hikers arrive at the foot of the Scarborough Bluffs between Sylvan and Bluffers parks, head west to the end of the trail, climb over some cement break walls back toward the Bluffs and you will find the best beach in the city at the bottom of Cudia Park. We have never seen more than two people and it is a slice of paradise. Don't tell anyone!
The return festivals, Field Trips and carnivals
TD Toronto Jazz
This festival, which celebrates its 35th anniversary this year, runs June 24 to July 3 with events around the city, but a hub in Yorkville. Concert highlights include Smokey Robinson, Gregory Porter and more.
Field Trip
It's back! After a long hiatus even before the pandemic, this one-day festival returns to Fort York and Garrison Commons on July 9 with an amazing lineup of music as well as food, art and more.
Luminato
This Toronto festival of the arts runs June 9 to 19 and includes everything from performances on GO trains to art shown on immense digital screens at Yonge-Dundas Square.
Pride Toronto
This beloved celebration runs the entire month of June with the festival weekend running the 24th to the 26th, punctuated by the annual Pride Parade taking the rainbow love to the streets of Toronto on June 26 at 2 p.m.
Caribbean Carnival
North America's largest Caribbean carnival returns to the city July 28–21, with a slew of amazing events, including the Grand Parade Day on July 30 at Exhibition Place.
An '80s summer concert spectacular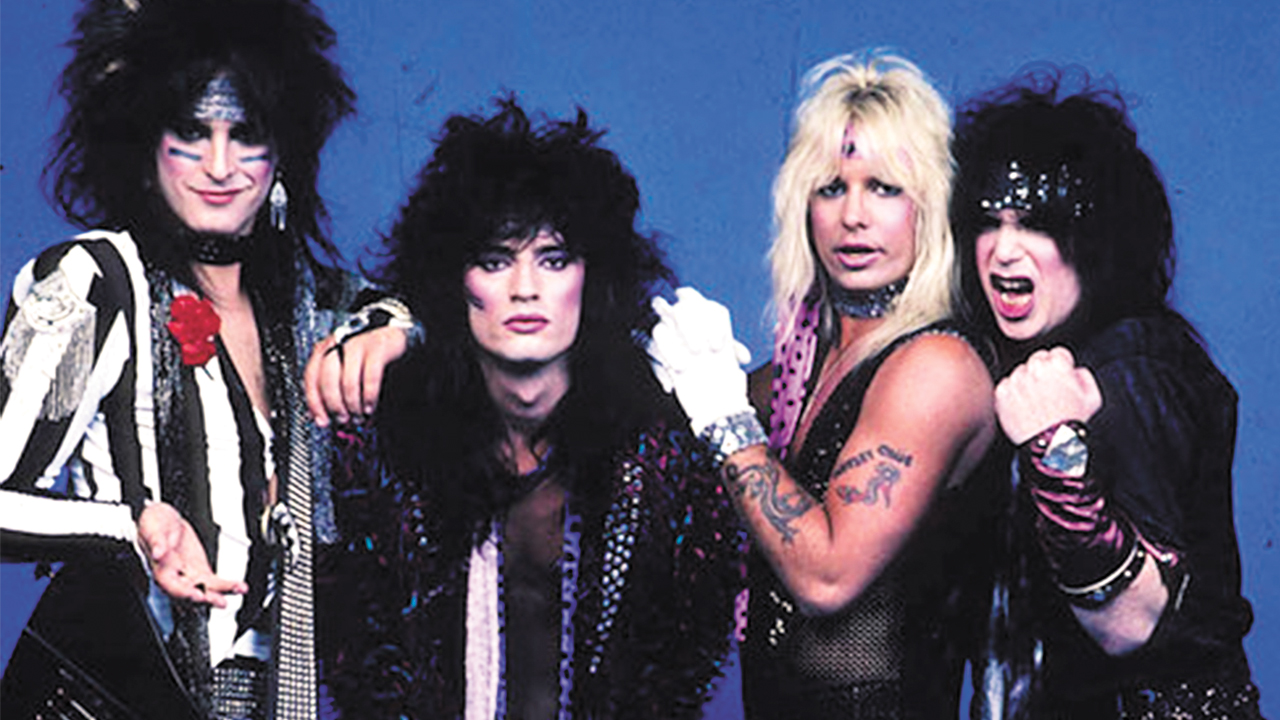 Motley Crüe, Aug. 8
It wasn't just boy bands and love songs in the '80s. There was heavy metal thunder and rebellious shouts at the devil by the likes of glam rockers Motley Crüe, who check into the Rogers Centre alongside a veritable cavalcade of '80s rockers, including Def Leppard, Poison and the legendary Joan Jett — worth the admission alone.
REO Speedwagon, Aug. 16
You know you can't fight this feeling any longer. It's time to delve into the deep waters of '80s revival with this epic triple bill of high school dance classics at Budweiser Stage as Speedwagon takes the stage alongside Styx and, yes, the Canadian kids from Loverboy.
NKOTB, June 22
Step by step, ohh baby, you'll hit the Scotiabank Arena only to be transported back to those halcyon days when the New Kids on the Block ruled the airwaves, and we are so here for it and all that Right Stuff because we are Hangin' Tough. And so on.
Psychedelic Furs, July 8
Yes, you'll have visions of Molly Ringwald's Pretty in Pink dancing through your head listening to these '80s new wave juggernauts as they tap into the Brat Pack vibe when they play the very modern History Toronto.
Duran Duran, Aug. 22
The kings of '80s hairstyles and pop tunes about wolves, Duran Duran is back with a new album, a Rock and Roll Hall of Fame induction and significantly less hair. Expect magic at Budweiser Stage.