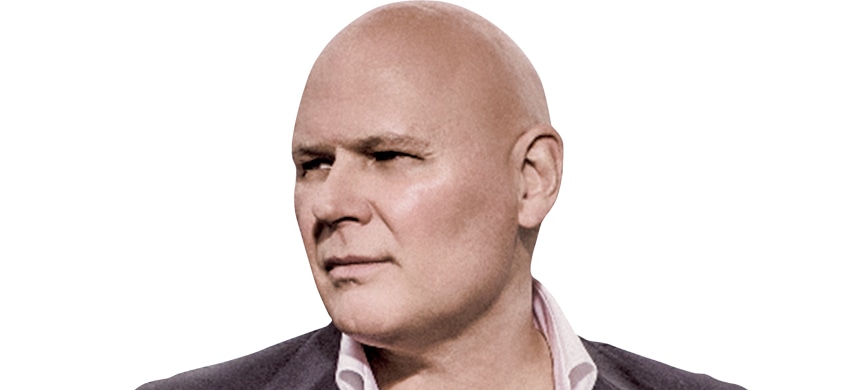 Columnist Brad Lamb is the CEO of Brad J. Lamb Realty Inc. and Lamb Development Corp. He has more than 30 years of real estate industry experience.
---
As the real estate market continues to heat up despite the COVID-19 pandemic, we check in with developer Brad Lamb who tackles some of Toronto's more pressing real estate questions.
How is COVID-19 impacting the economy? 
The restaurant business, bar business, hotel business and a lot of retail is getting savaged. There will be mass casualties, for sure.
I have a feeling that we have a resilient, wealthy city here, which has plenty of growth happening and plenty of interest still for people to live here and invest here and travel here. I think that short term, there's gonna be people that are suffering, no doubt, medium-term, it will wane, and long term, it will be a blip on the radar.
I don't think much will change. This event is an outlier. I don't see this reaction again with this kind of outbreak. It was mishandled from the outset. Deaths could have been greatly avoided with a better focus on protecting those most likely to get seriously ill. With regards to real estate, people should be thinking about real estate as if there was no pandemic because it will pass. If you don't make smart strategic plans now, you may be left out in the cold forever.
What's happening in real estate in the downtown core?
Recently there was a billion-dollar trade in Vancouver for a six-acre former hospital site. This would have to be the biggest land sale ever in Canada. Vancouver is not much different than Toronto. We have the same fundamentals of immigration, economic growth, and being a desirable city in which to live.
From the standpoint of being a developer, the condo market will continue to be strong. Right now, projects are selling quite well. Toronto is not a cheap city at $1,300 or $1,400 a square foot. Some people still aren't on board with that. It's one of those things that takes time to be absorbed and accepted. And it is being begrudgingly accepted. I am not sure what the next price jump will be. Personally, I can see $1,500 a foot downtown in the next few years. Two thousand dollars per square foot is coming but I think we're going to struggle to get there. I think it's going to take 10 to 15 years.
Do you think this is the new normal?
No, I think that something like COVID-19 is a once in a generation incident. I believe that the government's response was totally bungled. I don't think a total shutdown was the correct response. This event that's taking place will run its course. When it runs its course, human beings will return to what they were doing before the virus, just as they have after other disasters. Humans are a herd animal. We always return to life. Look at the roaring '20s after the Spanish Flu of 1918/1919, it was one of the fastest-growing periods in American history. The loss of life has been terrible, definitely somewhat avoidable. The economic loss will be difficult, but it will be a short-term loss.
What do you see happening in real estate over the medium term, three to five years?
Well, I think Toronto has a very exciting future. There are a number of new hotels opening. There is a ton of interest from other five-star brands and four-star brands. There are all kinds of interesting chefs and great food entities wanting to be here. There are many new office buildings being completed. Development companies from Europe and from Asia are opening up in Toronto. The west end of the city and the Port Lands will define our future. Toronto is the new New York City. It will replace New York as North America's city of the future. I would not be surprised in 20 years that Toronto is a more expensive city to live in than New York City, just because it will be so desirable.