Close your eyes and picture yourself on the edge of the beach. You're breathing in the sea salt air, feet firmly planted in the sand of San Luis Potosí Mexico as the waves lap the shore.
You're thirsty, standing beneath the heat of the mid-day sun, but thankfully the year is 1960, and the beachside bar is serving up something new on the menu.
You order a Michelada, a beer-based cocktail that's light and refreshing with savoury tomato juice and a spicy hit of heat, cutting your thirst with an unexpected citrus twist of lime juice. Years later, the Michelada will grow to become one of Mexico's hottest drinks and will eventually make its way over to cocktail menus all over the world.
You may not be heading on a sunny vacation any time soon, but you can still take your tastebuds on a figurative trip down South the next time you're out for tacos with friends. That's right, Toronto has become a haven for this spicy-sour mix of beer, lime, chili-based sauces and tomato juice popular at Mexican restaurants.
Rubbing shoulders with savoury brunch-time drinks, the Michelada is made livelier with the addition of light beer and a splash of lime juice. Often torn between the fruity fizz of a mimosa and the savoury quench of a Caesar? Think of a Michelada as the perfect in between. It may sound like a peculiar combo, but people are going crazy for it, and we know you will too.
The best part? Similar to Canadian classic, the Caesar, Micheladas have different variations and creative twists depending on where you order from.
Take Kensington Market's El Rey Mezcal Bar, for example. They've been serving Micheladas since the day they opened back in 2016. Owner Owen Walker prefers to keep their Michelada recipe super consistent with no frills, but adds that sometimes the bartenders will mix things up a little, tossing in chopped cucumber for a crunchy finish.
On the more adventurous side, Barrio Cerveceria in the east end sometimes does a little mezcal or tequila infusion in their Michelada base.
Both restaurants agree, the drink pairs best with rich, fatty foods like smoky chipotle pork dishes, staples in most Mexican restaurants all over the city.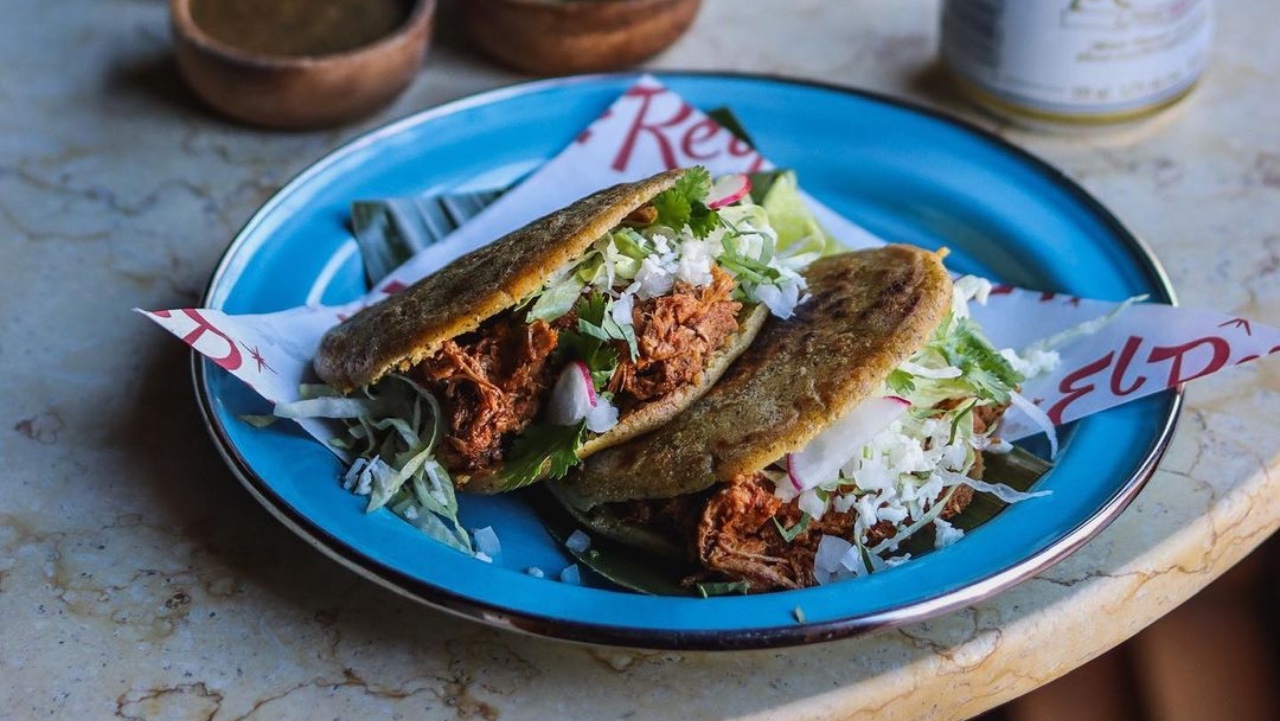 So why does this unique blend of flavours work so well together? "The drink has a great harmony," Walker assures. "It's because there are rich and savory elements as well as bright, citrusy and effervescent elements that this drink is so good."
Ready to make the switch from your tried-and-true margarita? Packed full of flavour, the typical Michelada recipe you'd find at Barrio goes something like this: ice, lime juice, salt, pepper, Worcestershire, Tabasco sauce, Maggi Jugo (a seasoning sauce), tajin rim, and Clamato topped with a light beer.
So, go ahead and transport yourself to Mexico with a Michelada and this fun language lesson from Barrio Cerveceria's Director of Operations, Howard Welsh.
"A funny breakdown of the word is Mi – chela – helada. Chela is a popular term for a beer in Mexico, helada means cold. Therefore the phrase Mi Chela Helada loosely translates to 'my ice cold beer'."
We promise, this drink is going to add way more excitement to your brunch, lunch or dinner than a typical beer.