The Benue is Toronto's latest Nigerian takeout restaurant that combines traditional African cuisine with some signature twists.
Before opening The Benue, husband-and-wife duo Josette and David Boyo saw the need for African cuisine in the downtown area.
"We knew there was a need for Nigerian food, and not just because of the high population of Nigerian people," says Josette, "but because people downtown really like to explore and venture to try new foods. So, we knew that would work in this area."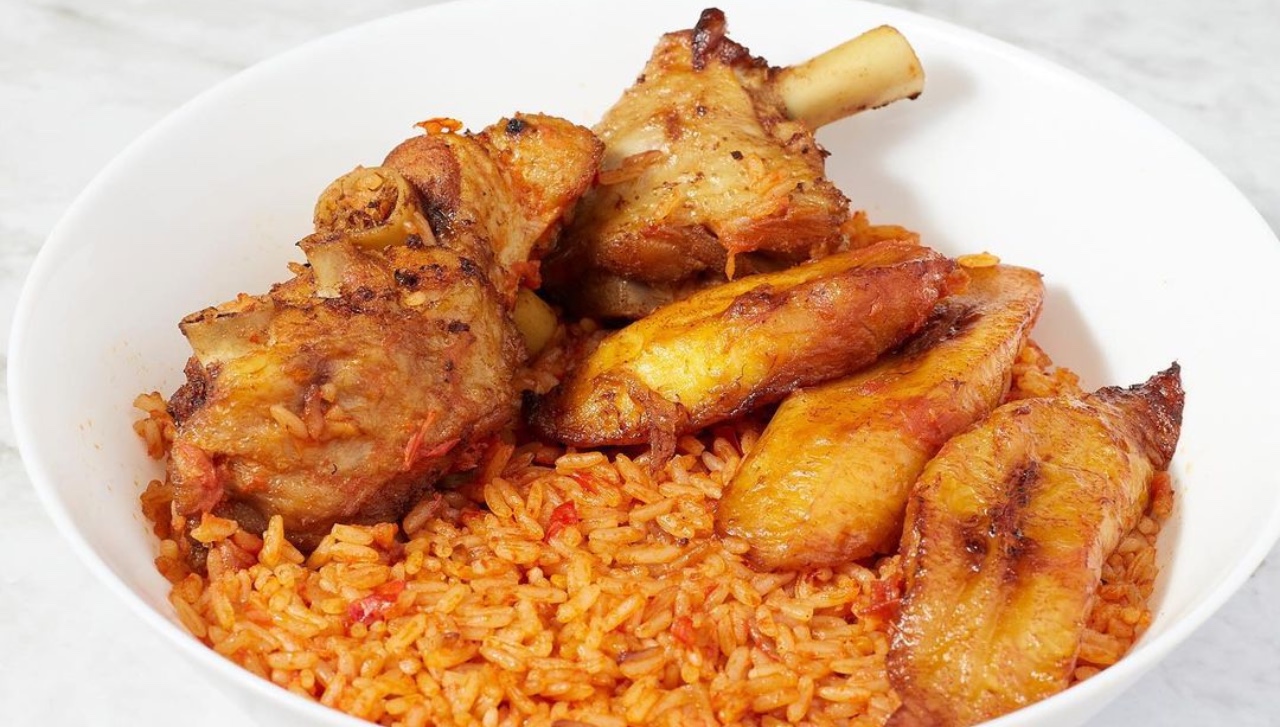 Though the Boyos are new to the restaurant industry, they are joined by Chef Abisola Ayinla who grew up learning to cook traditional Nigerian cuisine from her mother.
Customers are loving the authentic plantain which is sliced and deep fried to golden perfection and can be paired with the party jollof rice. Other fried favourites on the menu include turkey and goat meat.
According to Boyo, the signature BBQ chicken is also very popular, though, she points out, it's not traditionally Nigerian. Instead, The Benue's take on the dish includes slow-roasting the chicken and coating it in a juicy secret sauce.
As for soups, which are very common in Nigerian cuisine, egusi and efo-riro are both popular menu items. The egusi is a stew made with crushed melon seeds, spinach, assorted meats, and palm oil, while the efo-riro has a green base with palm oil, fermented locust beans and assorted beefs.
"All of our soups are very traditional. Egusi and efo are staple soups in Nigerian cuisine," says Boyo.
The Benue got its name from the province known as the "bread basket" of Nigeria, due to its rich agricultural produce including yams, beans, rice and sweet potatoes.
"So, we thought it was fitting to name the restaurant after the food-basket province of Nigeria."
The Benue is located in Davenport at 440 Christie Street and is open Monday and Tuesday from 3 to 10 p.m., Wednesday and Thursday from 12 to 10 p.m., and Friday and Saturday from 12 p.m. to 12 a.m.
Orders are available for walk-in, pick up or delivery through SkipTheDishes, Uber Eats, and DoorDash.