The Danforth's local fishmonger, Hooked, now offers an in-store fish-and-chips counter with savoury take-out food. Sailor's Fish and Chips opened recently with little-to-no publicity, making it an "if you know, you know" kind of spot. The owners of Hooked, Laura Cleland and Sean Kinghan, love the community and wanted to leverage the high-quality fish they already have readily available to offer residents another option for enjoying the exceptional seafood Hooked has become known for.
"We take pride in knowing where, when, and how the seafood is caught, and by whom," says Cleland, who adds that the Hooked team, over the past five years has developed extremely close relationships with the fishermen with whom they work. Letting quality take precedence over anything else, the duo has built a booming business. It's no surprise locals would be lining up to try their latest venture, a tucked-away counter only open two days per week.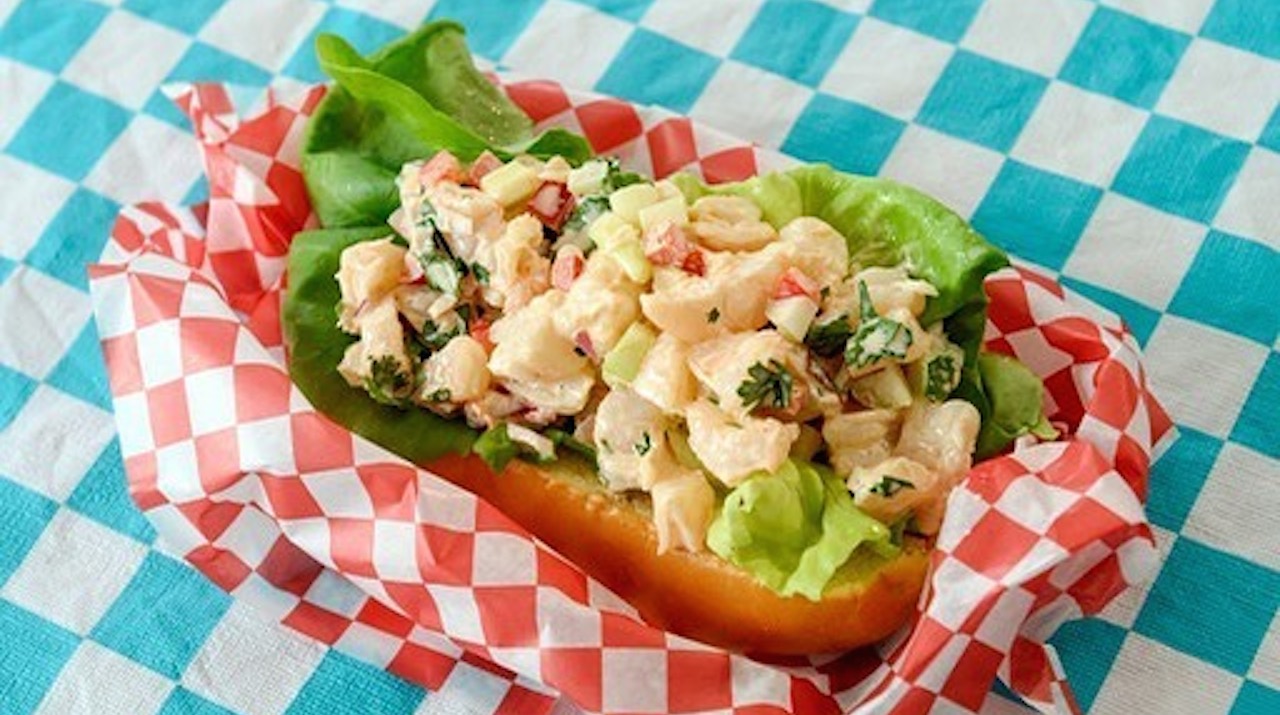 Sailor's is churning out cult classics such as the Fil EH Fish Sandwich, Pacific cod breaded with seasoned panko, deep-fried and covered in house-made tartar sauce. The combo is sandwiched between a potato bun and topped with American cheese. And if you like a bit of a kick they've got you. Opt for the spicy version which drips the cod in buffalo sauce and swaps tartar for spicy mayo. Looking for something a little different? The Southern Fried Rockfish will get you two pieces of firm, lean, and mildly flavoured white-fleshed fish made tangy-sweet with honey mustard, complete with coleslaw and fries.
Fancy yourself more of a traditionalist? Then the traditional Shrimp Roll is the way to go. Think: fresh shrimp, house-made tartar, celery, onion, red pepper, and bib lettuce served on a cloud-like Brioche Bun with crispy and perfectly salted Yukon gold fries.
All prices range from $14 to $18 meaning you won't be trading coins for quality.
Sailor's is located inside Hooked at 1246 Danforth Ave. The counter is open Thursdays from 4 p.m. to 8 p.m. and Fridays from 11:30 a.m. to 8 p.m.