Searching the market for a new condo? Whether you're a first-time home buyer or someone on the market for an investment property, these five Toronto units can't be beat.
With staggering views of Lake Ontario, the exciting harbourfront, and the beloved Toronto Islands on the horizon, living at 1304-39 Queens Quay E. is simply sublime.
Offering nearly 2,500 square feet of opulent and comfortable living in addition to 135 square feet of outdoor space, let's just say this is no ordinary downtown condo. In fact, it's bigger than most houses!
And the best part? The location! Nestled between Sugar Beach and Toronto's Harbourfront, this special suite at Pier 27 is also within steps of everything this city is famous for.
Listed at $3.3 million, 1304-39 Queen's Quay East offers two bedrooms, three bathrooms and the potential for two more bedrooms in what is currently a family room and a den.
In the heart of star-studded Yorkville, in an exclusive boutique building with high-end amenities at your fingertips, you'll discover an opulent three-bedroom, four-bathroom home that rises above the city at 3702-200 Cumberland St..
On top of the fact that this suite offers over 4,300 square feet of sun-drenched space, this home also features world-class panoramic views where you'll catch sight of literally every landmark Toronto is known for – and down below you can visit some of the best shops and patios in the city.
With two thoughtfully designed separate living spaces — one formal and one for family, this impeccable suite at 3702-200 Cumberland St. is listed at $11.995 million.
A stone's throw from the eclectic shops, restaurants, and bars of the Queen Street West Triangle, 38 Abell St. has long been a place for artists.
On what is now a purpose-built condo for creatives, a factory once stood where nearly one hundred Toronto artists lived and worked in an unofficial studio/home community.
In an effort to protect this vibrant part of the city from the effects of gentrification, Artscape Triangle Lofts was built in collaboration with the local creative community in 2010 as a solution to displacement.
The goal was to maintain a simple, spacious and art-first concept for those looking to live here.
Featuring a gallery plus forty-eight designated suites for creatives, this special loft is anything but ordinary — and now, one of these rare units is up for sale.
The former home of well-known Toronto curator and creative director Ashley McKenzie-Barnes, 301-38 Abell St. has been stylishly maintained and upgraded throughout her time here.
Featuring one bedroom plus a den, one bathroom and over 1,000 square feet of sprawling space for creating art, 301-38 Abell St. is listed at $949,000.
What's more, as part of their promise to the arts community, Artscape will pay 10 per cent of the purchasing price plus 10 per cent down payment for any creative looking to purchase here.
When you live at the condo at 380 MacPherson Ave., you're not only a short stroll to Toronto's beloved Casa Loma and celebrated neighbour, the Spadina House museum, but you're also steps from the artistic spirit of the Annex and the refined shopping and dining of Yorkville.
Originally a mid-century industrial complex used as an electrical facility, this unique six-story building was re-imagined in 2009.
Transformed into a boutique mid-rise inspired by the art deco movement of the 1920s and '30s, the Madison Avenue Lofts maintain many original features — like the exposed ceilings that soar 14 feet high.
Listed at $1.438 million and located on the main floor, suite 110-380 MacPherson Ave. combines the always-fashionable loft lifestyle with a luxury townhouse feel. Featuring three bedrooms, two bathrooms and a private terrace, this fabulous home is the epitome of style.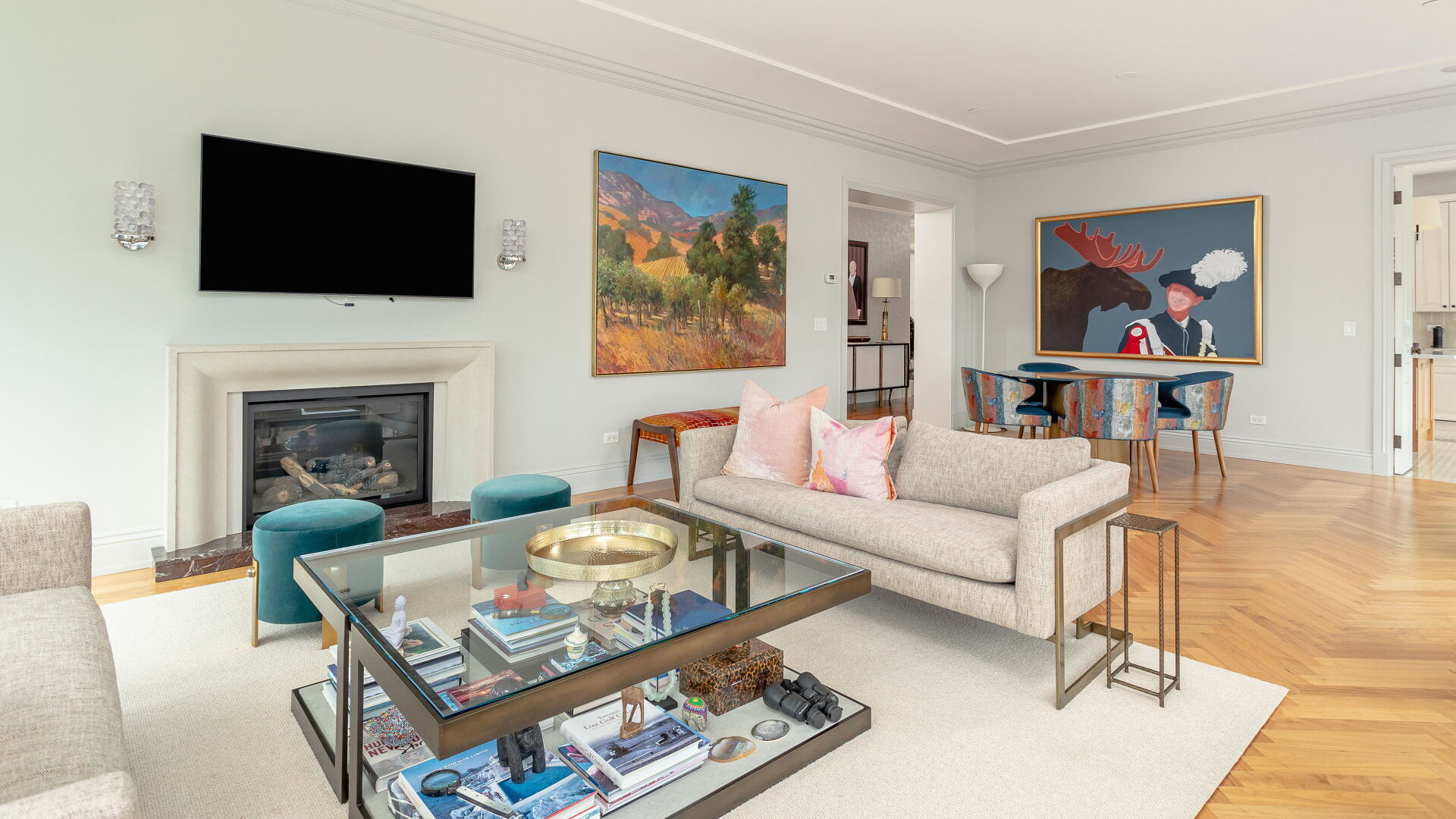 When you think of the Ritz-Carlton, you think of luxury — and when you live in this world-famous hotel, that's the level of service you get each and every day. Listed at $3.35 million and featuring two bedrooms, three bathrooms and spectacular southwest views of Lake Ontario, suite 2606-183 Wellington St. W. is so much more than just a condo — it's a whole Toronto lifestyle.
Enjoy the hotel spa, or take the elevator down a few floors to any number of top-notch restaurants that offer Italian fine dining, white-glove British tea service or exciting cocktails right at your fingertips.
Order in-suite dining, housecleaning, or five-star concierge service, right from the comfort of your home.
On top of having access to all the hotel's guest amenities, residents have an entire floor of private amenities too.