From a home with a private rooftop to one with a state-of-the-art custom interior, get the best of both worlds with these condo townhouses — all the perks of condominium living and all the benefits of multi-level square footage!
A modern Bayview Village property with a rooftop view
Featuring four bedrooms, four bathrooms and four outdoor spaces (including a beautiful private rooftop), the luxury townhome at 3-25 Dervock Cres. covers over 2,200 square feet for a spacious living experience. A perfect home for a growing family, this property has the added perk of a primary bedroom occupying its own floor, along with direct access to the rooftop deck. It's listed for $1.688 million with Century 21 Miller Real Estate.
An expertly designed luxury Summerhill home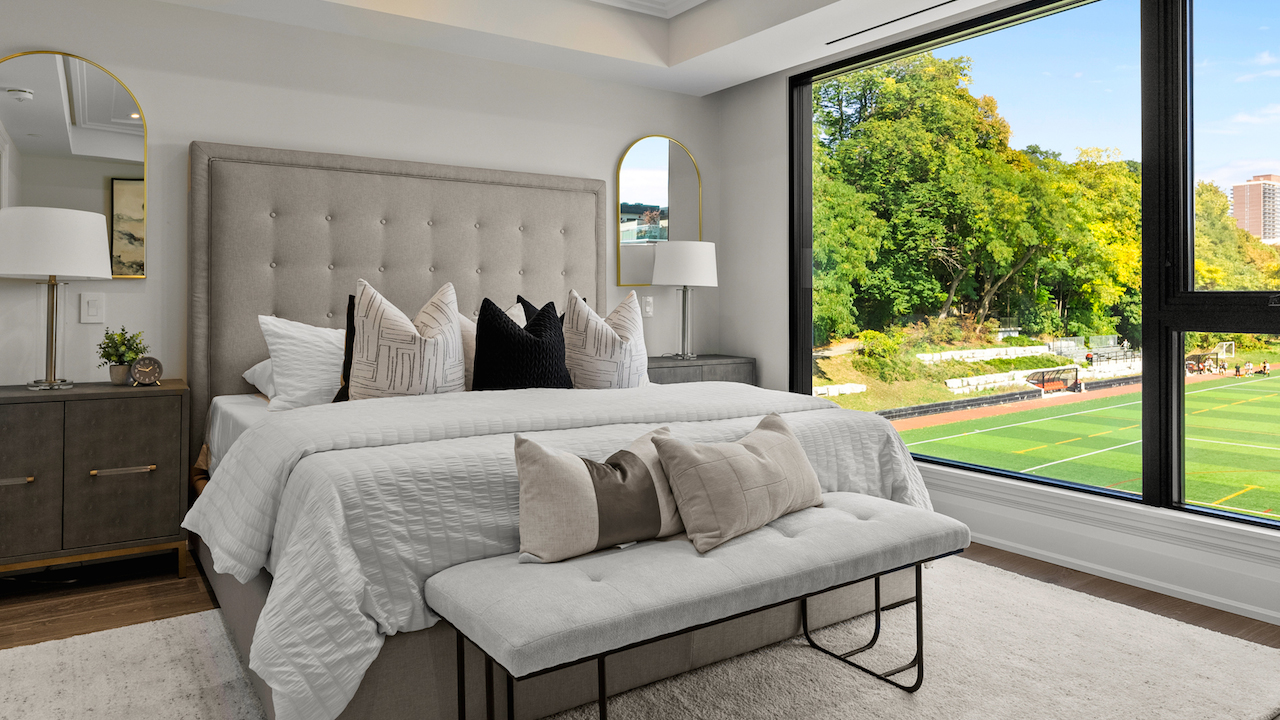 With a custom-designed interior courtesy of Gluckstein Design, this four-bedroom, five-bathroom condo townhouse at 359 Avenue Rd. comes with marble bathrooms, a majestic skylight, 3,400 square feet of living space and two terraces and two balconies with stunning views of the city. Enjoy the extra perks of a private elevator and a double car garage. It's listed for $4.8 million with Chestnut Park Real Estate.
A bright townhome just outside Toronto
With three bedrooms, four bathrooms and an unbeatable price tag, the townhome at 36-151 Townsgate Dr. is quite the find. The renovated interior is bright and spacious, featuring elegant glass panel touches, and the basement comes with a separate entrance, perfect for renting out for extra income or for moving in older children or grandparents. It's listed for $1.149 million with Harvey Kalles Real Estate.