In our first Post City Restaurant Roundtable in partnership with the Rotman School of Management, we sit down with 10 dining industry veterans from Toronto and New York to talk about how the pandemic has impacted restaurants, what's trending with food lovers, and what the future of dining out might look like.
---
PANELLISTS
Chef Victor Barry: Piano Piano, Cafe Cancan
Chef Hemant Bhagwani: Popa, GOA Indian Farm Kitchen, Amaya Restaurant, Egg Bird
Chef Massimo Capra: Capra's Kitchen
Chef Amanda Cohen: Dirt Candy NYC
Lisa Kramer: Professor of Finance at the University of Toronto
Nicki Laborie: Bar Reyna, Reyna on King
Chef David Lee: Planta Restaurants
Chef Roger Mooking: Twist by Roger Mooking
Chef Ivana Raca: Ufficio
Chef Nuit Regular: Pai, Sabai Sabai, Kiin, By Nuit
---
POST: How has the pandemic changed the way we eat? What types of food are diners ordering right now?
HEMANT BHAGWANI: Everybody wants to sit at home and enjoy their alcohol. They don't want to come out. People need comfort food, like Indian or Thai or pizza. That's what's selling.
NUIT REGULAR: People want comfort food right now because we are in such weird times and the pandemic is something that's unpredictable. Comfort food is also something that's not so expensive. A lot of people have to worry about their finances right now. We did a pop-up at Kiin, because it's a fine dining restaurant, and there's no way that we can open fine dining at this point. I just decided to do something fun with the pop-up. We do a sandwich, we do a burger. That's something that we would never sell at Pai or any other restaurant of ours. It's just some comfort food with a Thai tweak on it. With all the sad times, I just feel like bringing some colour,  bringing some fun and bringing some joy to the industry. I'm also finding people like to cook more at home. Meal kits are something we've never done before, and we did it at Pai.
VICTOR BARRY: I think there's a chemical reaction that happens in your brain with comfort food. A lot of comfort food has white carbohydrates that light up your brain like a Christmas tree, and it gives you pleasure and instant gratification. Comfort food also stems a lot from your childhood and the nostalgia of being safe. Right now, I think it's truly all about bringing back the feeling of being safe. That's why I believe people are gravitating toward more comfort foods these days.
IVANA RACA: People are definitely ordering a lot of pastas. They're looking for comfort. Anything that's going to make us feel like it's going to be OK at the end.
POST: What trends are you noticing in how diners are spending?
MASSIMO CAPRA: My cheque average is very low. There are no groups of people coming in and spending time at the table, drinking an extra bottle of wine or sitting around having a little cheese while they finish their wine. They just finish the meal, cap the wine and take it home.
VICTOR: I would say our cheque average is up a little bit. I've tried to figure out a reason as to why it is. The only thing I can come up with is maybe they're going out a little bit less, and since they're going out a little bit less, maybe they're OK to spend a little bit more money while they are out. The gratuity percentage has been up. People have been happily leaving north of 20 per cent for gratuities.
ROGER MOOKING: The generosity of our customers has been just incredible. Tips are up significantly. The few staff that we have are greatly appreciative of it because they've just been on hiatus for so long. In a time where people are really in need, they're more generous than ever. That gives me hope for humanity.
We've been seeing a movement towards eliminating tipping. Do you think we'll see more restaurants adopting this model?
IVANA: It's such a weird time. I wouldn't say yes, but I wouldn't say no. When we started takeout, our clients were so generous with the tipping, leaving $40 or $60 on a bill, which is not a small amount of change.
VICTOR: I don't think it's very positive for the guest experience. As a chef and growing up in the industry, the abolishing of tips, it sounds great. But what happens on the back end is the most important part in that conversation. How is that money that's now being included in the food — that $20 or $30 hamburger — how is that money being distributed equally between everybody?  I don't think it's going be us or myself that's the first person to do that. If someone like Danny Meyer — who is arguably one of the best restaurateurs in the world presently and one of the smartest men in the hospitality industry — he's backed away from doing the abolishing of tips thing, that kind of says something to me right there.
ROGER: I think unless people globally do it or it's mandated or legislated, it's an unrealistic precedent because this is a market-driven industry. If my restaurant abolishes tips, and then the one across the street does not abolish tips, and we're doing similar food at a similar price point, the customer will move to that other place, right? The market has to move simultaneously, or it just will not be able to stick. Or it has to be a cultural precedent. In many parts of the world, Japan, for example, they're insulted if you tip. There's no expectation to tip, and it's frowned upon to tip. Without it being cultural or legislated, I don't think that it will happen.
MASSIMO: Everybody wants to abolish tipping, but then they don't want to assume the cost of having the tips abolished. Our waiters make good living because they make tips. Our cooks, finally, they're starting to share tips. But there is a cost involved. I'm OK to take away the tips. Pay the waiters $30 an hour. Let's make fair pay for everybody. I don't know if we can. It's a big issue. I don't think we're able, as a community, to actually absorb no tipping. I don't think it's going to work. I mean, we have an unnaturally low price of food per plate. The price of food is going up, and yet, the food cost in the restaurant is still the same. There is a cost involved in producing food. You want to pay the real price? Then there is a real price to be paid by everybody.
DAVID LEE: I came to Canada in 1994, and a caesar salad was around $12.95. A caesar salad today, in 2020, is still at $12.95, but the minimum wage was $5.75 when I first came to Canada.  I remember when the minimum wage went up $0.50, and I'm thinking in my mind, "Oh my God, my food cost is going to go up. What shall I do?" But now, minimum wage in Canada, the way I look at it, is $16. It's not $14, because no one works for that. I think it is a big issue. I agree with you, Victor, that Danny Meyers is an incredible restaurateur. I think that, because of the size of his organization, abolishing tips didn't work. I do believe that it may work for a smaller organization if you have one restaurant. Maybe. But I think it's very challenging, it's very difficult, and it is cultural.
HEMANT: My inspiration for doing no tipping in Canada was Amanda. I ate in her restaurant, and I came back to Canada, and I started doing it. But I got nailed big time by CRA [Canada Revenue Agency]. I ended up paying so much to the government that I had to stop. I ended up fighting with the CRA to be able to leave me alone with it, but it wasn't the case. When I started doing no tipping in the restaurant, I used to get phone calls. People were swearing at me on the phone. So I ended up leaving it. Unless this comes from the government, we won't be able to make it work.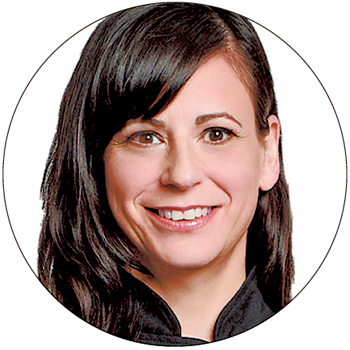 AMANDA COHEN: My answer back is: if you believe in the system, you all have a voice. Use your voice together. In the States, there are 11 million workers who work for independent restaurants. We have 500,000 restaurants that are small, independent restaurants. That's a huge voice. We put so much money back into this economy, and the ripple effect is insane. I think that, as an industry, we need to start using that and doing the right thing. I stopped doing tipping because it's a really sexist, dangerous, misogynistic, racist system, and it's time it ends because everybody who does it is putting their staff at risk. No matter how good you think your customers are, no matter how good you think your staff is, you're setting up a two-tiered system that is not worth it in the long run.
POST: How are you planning to transition to fall-winter service and do you think diners will be willing to sit on patios in the late fall?
VICTOR: Not November. There's no chance. November's pretty cold. People aren't going to be wearing their Canada Goose jackets and sitting out and crushing slices of pizza because the food will get cold, and they'll be uncomfortable. The patio heaters will only extend it a little bit.  Sales are going to go down, and there's nothing we can do about that. We just have to make sure that we're running our business appropriately, in order to mitigate the loss of the patios.
NICKI LABORIE: Like Victor, I don't think people will be sitting out there in November. We are getting patio heaters. Our inside is quite small, so my sales will go down. We're planning different revenue streams to compensate for the loss. Plexiglas will be very important so that I can use as many seats as I can inside.
IVANA: Ufficio was built to be this cosy little place, and now that's kind of backfiring because people aren't looking for anything cosy right now. Thank God for the continuance of the takeout. We've noticed on Thursdays, Fridays and Saturdays we get a lot of takeout before service, which helps us a good amount. Having a patio, which we've never had before, has been great for us, but, again, in the winter, nobody is going to want to sit out there. Everybody wants to sit inside. But people won't want to be in a tiny, little indoor space because they want to feel safe. I think that's the biggest challenge for a space like ours that's small.
HEMANT: We're lucky that Indian food carries really well for takeout and delivery. Our sales are way up in takeout and delivery, but dine in has not been happening, even up in midtown. We're very slow. Takeout and delivery is so huge that we're almost doing similar numbers to what we were doing with dine in before the pandemic. The biggest struggle for us are the food courts. We're down by 90 per cent, so that's where the challenging part for us is.
NUIT: We're lucky to have a bigger dining room, but the numbers are still not there. We're putting more energy into our takeout now. Before this whole pandemic happened, we'd do about 35 per cent takeout, but now it's almost 80 per cent of our revenue.
MASSIMO: I'm looking at putting up a tent to cover our patio and putting heaters in it to make it last as long as possible. There are people that will not come inside to eat. There are people that only want to sit on the patio. Victor is right: it's very difficult because, whether there are a swarm of bees coming around or mosquitoes in the summer or if the food is cold because of the weather, they blame the restaurant for it. If you're sending a pizza out, and it's 15 degrees outside, it's only going to stay warm for five minutes. When winter comes here, it's very fierce. You're not going to sit outside in November. You're going to have to be in an enclosed space with a lot of heat. So we will do our best to make it happen.
AMANDA: New York is pretty unique. We're the last city to get indoor dining, basically. Takeout has been OK. I have outdoor dining, but it's basically on the side of a highway. We'll maybe start at 25 per cent indoor capacity at the end of September. I'm at 25 per cent of my sales, and even if we move to indoor dining, it won't probably go up that much more. You guys have more federal aid in Canada. There's no landlord relief whatsoever [in New York], so with our rent, I'm in the exact same boat as every other restaurant in New York City, in New York state, everywhere. You're going to see a mass closure of restaurants in the States in somewhere between the next two to four months.
POST: What role will new technology play in the future of restaurants and how is it helping restaurants to provide physically-distanced service?
HEMANT:  I feel that's where we're going to be moving. Having artificial intelligence now and CRMS [customer relationship management software] in your restaurants are going to be very important. I've actually ended up spending money on not just online ordering or website, but also how the people will order inside the restaurant. I'm probably two weeks away from finishing it up, the whole technology part, and we're going to roll it out in all 29 restaurants and see how it goes. Then I want to open it up for all the restaurants in the city. What COVID has basically done, it's accelerated where we were going to be in the next two years when it comes to technology. I think the restaurant industry is going to be a technology-based business now. That's where we're going.
ROGER: At Twist, we implemented paperless menus, upon reopening, and QR codes. So it's scan a QR code for the menu, you order direct, boom, direct sales transaction. The whole thing is touchless, paperless, contactless. There's minimal interaction with the servers for safety without sacrificing the integrity of the service. Our customers primarily are an older demographic because they're mainly travelling for business. They tend to be educated and sophisticated. Although they may be hesitant because their sensibility is still wanting to be able to interact and touch and talk and all that, they're also mindful that they're in a challenging environment. The safety overrides their general proclivity to want to interact and talk and touch a menu and all that stuff.
DAVID: We did that same thing, too, with all of our restaurants. I do feel that the menu, there's nothing better for me. This is me speaking personally, but there's something about holding a menu and falling in love with a dish on that menu that you want to order. The technology is a very different experience. Maybe I'm a little old-fashioned.
MASSIMO: It's a new world. I have a lot of regulars, and there's nothing they love more than to actually bond with the maître d', with the bartender, with the waiters, with the chef, with me. Then there are the younger generations that are coming in, and they barely look at you in the eyes. For them, you might as well be a computer. That's what they're used to. So the technology is going to be great for the younger generation, but the older people are still going to want to touch the menu. They want to talk to the maître d'. They want to know about the bottle of wine. They want to know about the food. They want to know the story behind why you are running that special. It's very strange for people like me who have been in the industry for, like, 45 years. I've bonded with so many clients and so many people in the city. All of a sudden, there is no need for me to be there in some ways. It's very difficult. It's quite different. It's very difficult for me to go to a table of younger people and try to talk to them, and they don't have anything to say to me.
NICKI: This whole technology thing is great, but I do think that people bring people back to restaurants. I've noticed through our reopenings, at both locations, that whatever age people are, they want to talk to us. They want to touch base with the people. We get a lot of people that come back two to three times a week because both locations are in fairly residential areas. While I agree that we're moving toward technology, and it's great for a lot of reasons, people go to restaurants for an experience. They go to a restaurant to be entertained, to be fed, obviously, as well, but there's so many elements of a restaurant, and people are such a huge element of it. So I hope we don't see maître d's and servers replaced. I really do. I hope that the pandemic doesn't kill the need for the conviviality that you get when you go to a restaurant. That's really important to why I'm in this business — because that's what I love to do.
NUIT: One benefit I see is I won't get a call in the middle of the night at 3:30 a.m. that someone broke into my restaurant and tried to steal cash, because it's happened lately. As an industry, I feel like we need to reinforce the fine dining experience, the experience of coming out and enjoying and talking. The cashless thing, it's something that can help us, but it doesn't need to stop the bonding, the community. I feel like, if we use it in the right amount, we can find a balance of how to use those two things: technology and socializing.
POST: Has the pandemic permanently changed the way we dine? What do you think the restaurant industry is going to look like in the coming months?
ROGER: I think, if I could answer that question, I'd be a very wealthy human being. Nobody knows. Every day the dynamic is changing. We're a society. We're all connected, and the restaurant industry is a big part of that connection. Restaurant people are accustomed to working for very low wages for a very long time. We're a very resilient bunch. We're a surviving bunch. We know how to make things happen out of nothing. So I do know that the resiliency of the industry will pervade. What it looks like, I have no idea, but I do know people will have to eat. Whether they will be eating in restaurants, whether we'll be doing more grab and go or meal kits or adapting with mini groceries and retail environments, as well as takeout, there's a lot of different ways to skin this cat. I think what you may also see, that we've started to see in New York in the last decade, is chefs simply just leave the big cities. They went back to their hometown in North Carolina. They went back to their home town in Georgia or Seattle, where the rents are low. People appreciate these big splashy chefs from the city coming in to share their chops with their birth cities. The rents are one 10th of what it is in these major centres. The taxes are very favourable. One thing I speculate is we're going to see an exodus of chefs out of major centres, moving to more suburban areas or even rural centres.
MASSIMO: It will be difficult to tell. We're taking it day by day. We are learning as we go. We are trying to maintain a balance between the happiness of our clientele and the health of our business. We will do whatever it takes. I think our work is going to be cut out for us. We have the Christmas season rushing up on us already. Normally, by now, we would be booking parties and going crazy. But we don't have anything happening. We will figure out a way to stay alive. Roger is right: We are resilient. We've done it for a long time. We've seen the worst many times over, even though this situation is unusual because this is worldwide. It's going to be tough, but we will survive and we will prevail.
NICKI: The last four months, every day, I change my mind about something. You just don't know what's coming next. I think, for us, we really focused on budgeting and finding new revenue streams. I had a third space that I was opening for catering, and I turned that into a bazaar. Now we're selling our dips to take home. We're doing cocktails to-go. Now I want to try and find another cute thing for winter. It really is about staying creative because I have no idea what the next six months brings. I don't think we're going to go under lockdown again, but I think that the general public is not going to be going out. I think we all have to be prepared that people are going to get scared, and the government does a really good job and the media does a really good job at scaring people. My management meetings involve brainstorming and bringing good ideas to the table, and let's see what else we can do to stay alive for the next six months. But I hope that the industry comes back, and I do believe it will. There are two types of customers right now. There are the ones that are very comfortable, that I constantly have to tell them to sit down and put their mask on. And then there's the other customer that is petrified. You have to be able to adapt to the various customers that are out there and make everybody happy. I think, if you can do that, then your regulars will keep coming back. That's what I'm focusing on.
NUIT: It's very hard for me because all of my restaurants are downtown. People are not coming back downtown because many people are working from home. We used to have lineups, people coming out from their offices and trying to get some lunch, but there are not many people walking on the street downtown right now. Yet the fixed costs, the rent, etc., is still there. We have to try to survive here and to adapt a different model of the restaurant. It's tough. My goal is just to stay relevant and stay alive, even though we're not going to make the same money. We're just trying to tread water and stay alive but also still continue to bring up our guest experience. I'm still going to be investing in the guest experience. One day we'll get to the other side, when the vaccine is being made, and hopefully things will get better.
VICTOR: Having been through round one of COVID, let's call it, I think that we've probably seen it already. We've been through lockdown. We know how to do that already. We have at least a little bit of experience, and we know how to react better than the first time. We just have to take what we've been through as a lesson and be prepared for what could potentially happen in the next six months. I think what it looks like for the next six months is kind of like Nicki said: multiple forms of revenue streams coming into your restaurant is going to be important to make sure you're not relying on guests just coming in. There are two types of guests out there. There are people who are vulnerable and/or scared to be in public, and you're not really going to see them. Then there are the other people, who are younger, healthy adults, that statistically are not vulnerable to any major complications with COVID, and I believe that those people will still continue to come out and still dine, as long as they're allowed to. It's gonna be an interesting couple of months to navigate through.
HEMANT: I think we all have survived because there was a lot of support from the government. If that doesn't continue  — paying the landlords and the wage subsidy — it'll be very difficult for all of us to survive. It's true that probably 60 per cent to 70 per cent of restaurants might not survive. But people who are good and have deep pockets, we probably will make it. If there is another lockdown, then it's going to be very big trouble. I hope it doesn't happen. But I think we all need to be really aware and fix our takeout menus and plan for it in the next couple of months. This is probably not getting better until mid next year, so it'll be tough to survive until then. I hope we all can survive, and I wish everybody good luck. I hope we make it.
POST: Do you see any positive impacts on the restaurant industry coming out of COVID?
DAVID: We've all had to make our businesses more efficiently and run better. There are some positive things that are coming out because of that, but it's been tough. It's been challenging.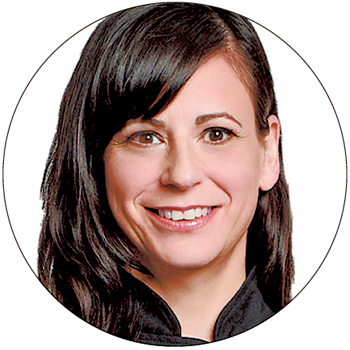 AMANDA: There's not a lot of silver linings. I will say that the restaurant industry in the States, by and large, has pretty much come together for the first time in its entire history, and it's been pretty amazing. We have the Independent Restaurant Coalition, and we've been lobbying Congress. We've actually been able to do a lot of good. We're not quite there, yet, but that's been momentous for an industry that's been pretty disparate historically. There's also been a lot of momentum with smaller restaurants coming together, and for the first time talking to each other. That is the silver lining. That is hopefully something that will continue. We sort of realized that "Wow, there are 16 million people that work at restaurants in the States, and we have this huge, huge voice."
HEMANT: I believe this is the first time all the restaurateurs and chefs have come together. We're not just partnering but even collaborating and trying to help each other and trying to reach out to each other.