There's nothing quite like a steak dinner, but sometimes you just want something less formal. Chef Anthony Rose provides an unpretentious guide to the city's seven best steak sandwiches.
Winner: Top Gun Burgers
"This is a good-looking sandwich, and I love this bun; it's so soft and gushy! The steak is tender and the aïoli is a nice touch. It's very good overall."  251 Augusta Ave., Eagle Sandwich, $17.99
Runner-up: BEAR Steak Sandwiches
"The flank steak is cooked very well, and it's a nice choice for a sandwich. The chimi churri is homemade and delicious. I really like the simplicity of it." 550 College St., $18
Black Camel
"This is really great beef and I really like this bun. I like that this is served cold but I find the barbecue sauce is very overpowering." 4 Crescent Rd., $12.75
Hy's Steakhouse & Cocktail Bar
"Very steak-housey steak. I wish the bread had a bit more flavour to it, but this is a great cut of meat and I could totally eat this whole thing." 365 Bay St., $36.75
The Burger Shack
"This is a cool looking sandwich. The steak is really good. I like the flavours and the pickles and fried onions, but I wish they were cooked a bit more." 233 Eglinton Ave. W., $13.15
Bardi's Steak House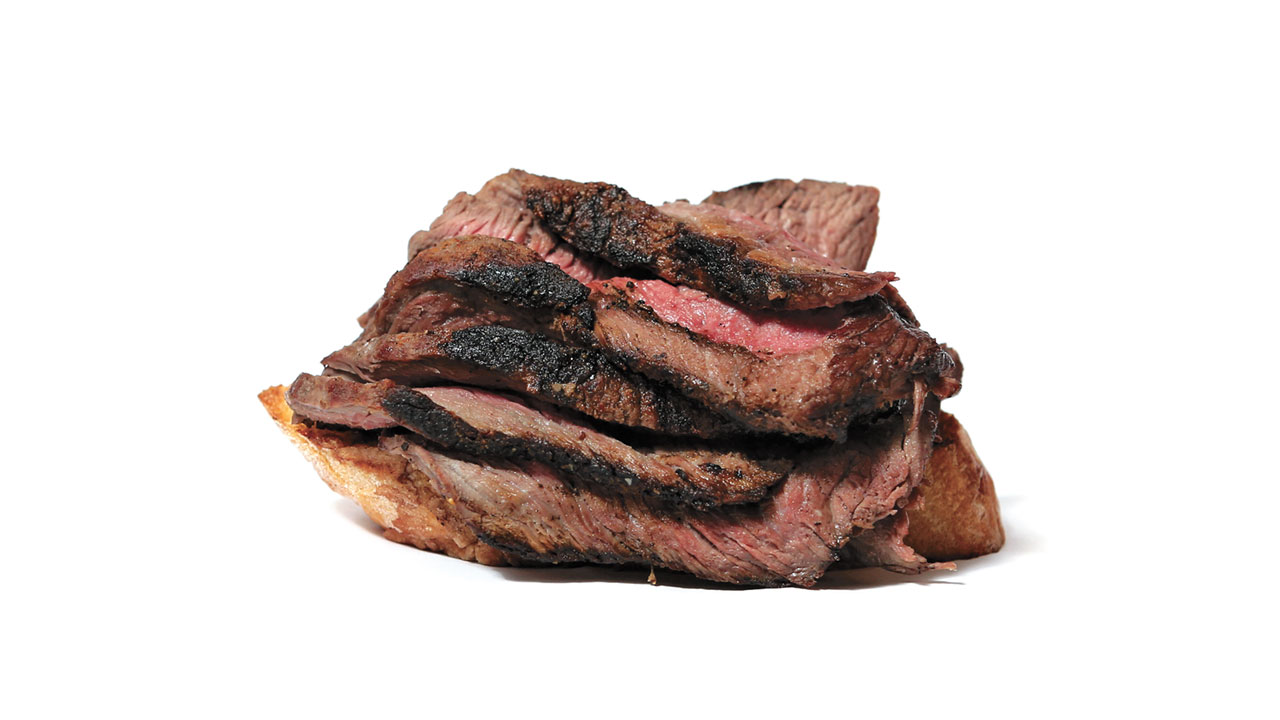 "I like the hot garlic toast and this top sirloin tastes really good. The meat is well-seasoned and well cooked. It's really simple. It would be nice if it had a horseradish or horseradish cream with it." 56 York St., $33
Anthony Rose is Post City's tasting chef and the Michelin- recommended visionary behind Fat Pasha, Schmaltz and Fet Zun.