Indian buffets provide a great opportunity for a more affordable dining experience without compromising on the rich tapestry of flavours that define this cuisine.
Here are the top five Indian buffets in Toronto.
Located in Toronto's bustling entertainment district, this restaurant offers an authentic and memorable fine dining experience. Their chef, with over 22 years of experience gained in India's 5-star hotels, curates a diverse menu of meat and vegetarian dishes. Whether it's an intimate dinner or a group event, the restaurant's elegant dining room provides the ideal atmosphere. Their lunch 
buffet is available all week from 11:30 a.m. until 3 p.m.
287 King St. W.
Gautama
After more than 15 years of serving the Toronto community under the names Siddhartha and Gautama, the decision was made to bring together the best of their delicious recipes at Gautama restaurant. Nestled in Little India Plaza on Gerrard Street, this establishment offers a genuine taste of authentic Indian cuisine, meticulously prepared with their homemade Indian spices. The buffet menu includes popular appetizers and soup and bread combinations. 1416 Gerrard Street E.
Bombay Place
In the heart of downtown Toronto, you'll find The Bombay Palace, a trendy hotspot for Indian cuisine enthusiasts. This place is all about authenticity and flavour, with a menu that flaunts a vibrant array of traditional dishes bursting with fresh ingredients and bold spices. Inside, you'll be immersed in a chic yet cozy atmosphere, where traditional Indian vibes meet modern hospitality. 
The
 buffet is offered on Thursday and Friday from 11:30 p.m. until 2:30 p.m. and for dinner from 5:30 p.m. until 8:30 p.m. 71 Jarvis St.
The Host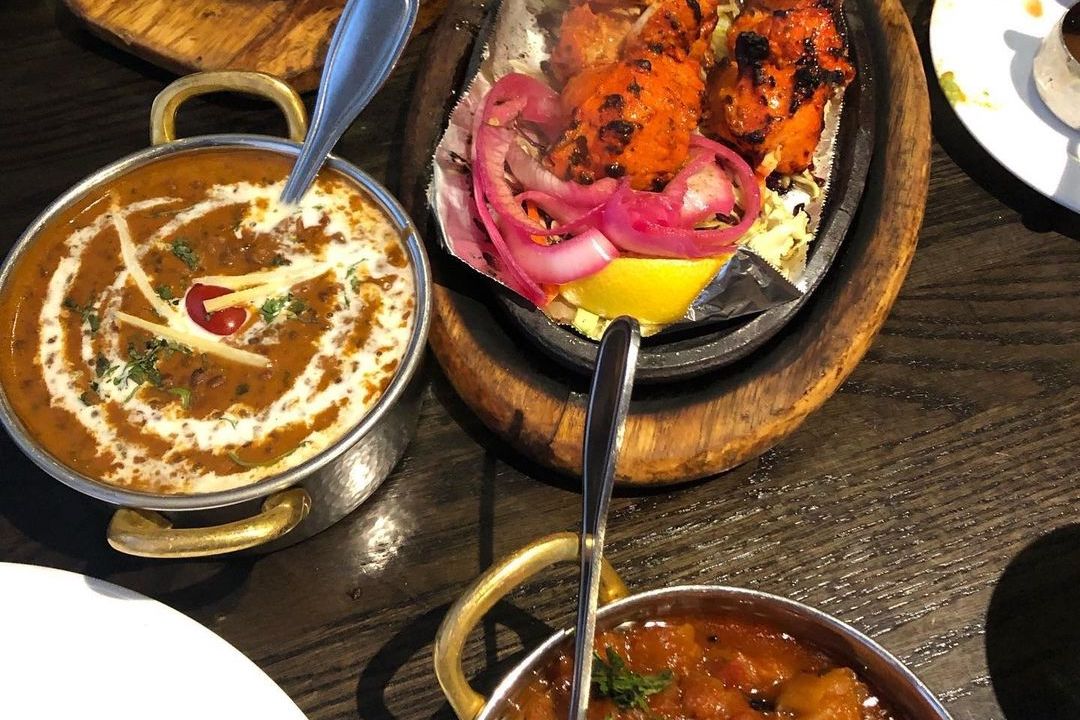 At this family-run establishment, you can often see up to three generations working harmoniously in the same kitchen. Their offerings are a testament to authentic Indian flavours, expertly blended with the key ingredients of 'patience and passion.' Though founded in 1997, they remain steadfast in their commitment to time-honoured cooking techniques. Their lavish lunch buffet includes an array of both vegetarian and non-vegetarian dishes, freshly prepared each day. 87 Elm St.
Regency Restaurant, founded by a local Toronto family in 2002, is a culinary gem nestled in Little India on Toronto's east side. This establishment is a must-visit destination for food enthusiasts. At the helm is head chef and owner Jagat Ram, who brings an impressive 35 years of experience in Indian cuisine to the table. 1423 Gerrard St. E.