Zitto Zitto Taverna
Restaurant Categories
About the Restaurant
For a neighbourhood known as Little Italy, the popular College St. strip is home to surprisingly few Italian restaurants. Zitto Zitto Taverna is helping bring the corner of College and Clinton back to its roots with its classic Italian menu and nostalgic ambiance.
The restaurant comes from the same owners as Sotto Voce Wine & Pasta Bar, an Italian mainstay open for over two decades, which is located right next door. Alan Thomson says that he and his partner Anita couldn't resist the opportunity to take over the beautiful former home of Trattoria Giancarlo when the neighbouring space to Sotto Voce opened up.
"We were both sure we were going to take this place and do something. I don't think we could have let it go," says Thomson. Although technically it's the younger of the two, Thomson describes Zitto Zitto as a "big sister" restaurant to casual Sotto Voce with a wider menu and a more refined ambiance.
The Food
Helmed by chef Alessandro Militello, Zitto Zitto's menu focuses on Sicilian-inspired cuisine. Thomson says that the restaurant's larger kitchen is allowing their team to get creative with grilled entrees and other more elaborate dishes that would have been challenging to execute in Sotto Voce's comparatively compact space.
The wonderfully-charred octopus served with saffron potato shows off Millitello's grilling prowess.
The polenta funghi e gorgonzola sees delicately crisp triangles of polenta paired with a truffle-infused gorgonzola cream sauce.
The summery Insalata Zitto Zitto features thinly-sliced roasted beet carpaccio topped with arugula, fresh strawberries, creamy goat cheese and a classic vinaigrette.
Tangy red onions, fennel and mint are balanced by sweet sliced orange and a citronette vinaigrette in the refreshing La Siciliana salad.
Toasted walnuts and truffle oil add flair to the simple pappardelle ai funghi with wild mushrooms and sun-dried tomatoes.
The calamarata al nero is one of the more adventurous pastas on the menu, dressed in a flavourful white wine, garlic and black squid ink sauce.
The Drinks
Zitto Zitto's cocktail menu is built around well-executed classics, such as this Zitto Negroni, made with gin, Campari and house vermouth.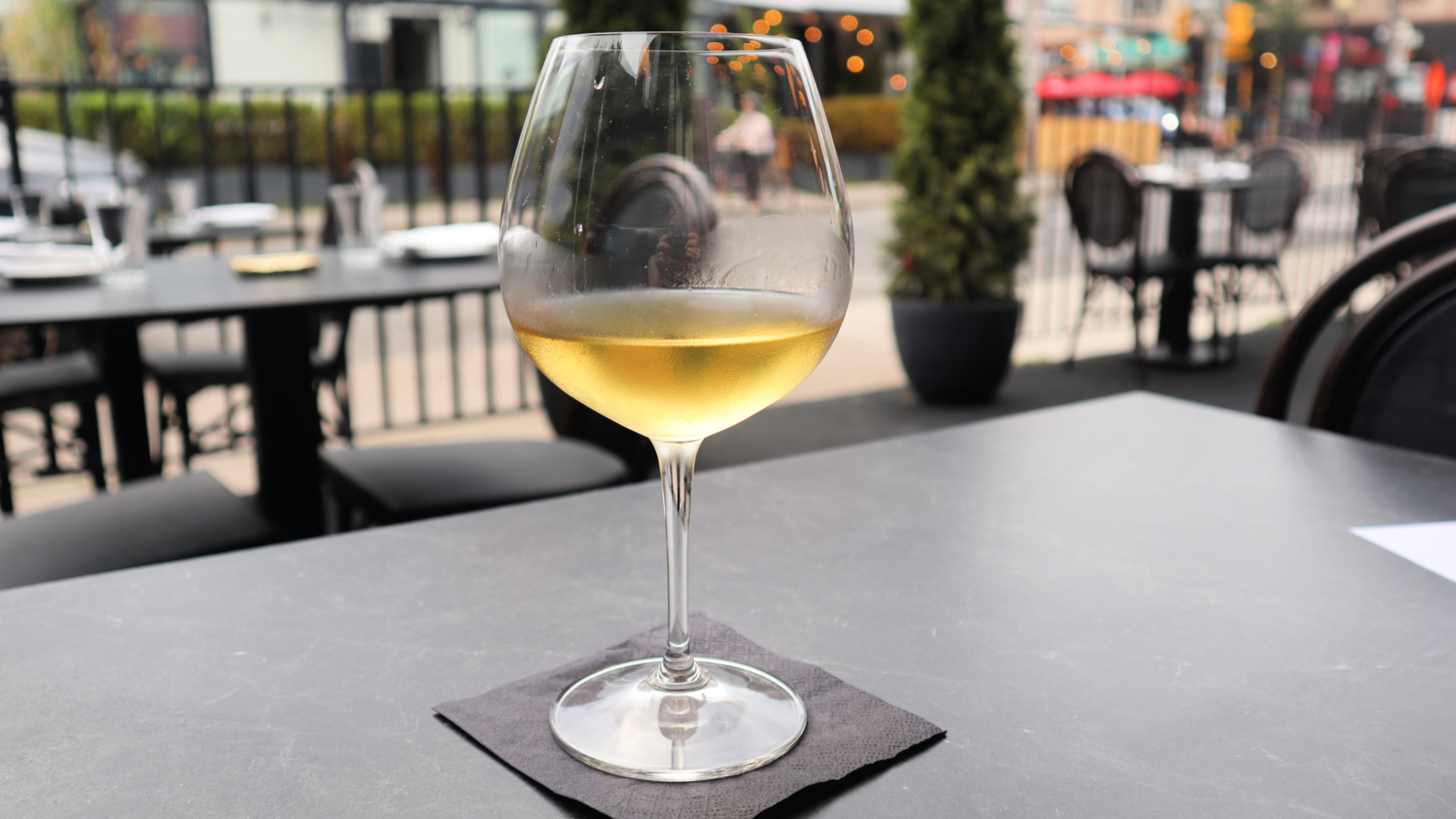 Wines emphasize organic and biodynamic bottles. This chardonnay from acclaimed Niagara winery Pearl Morissette, for example, is among the restaurant's bestsellers. Thomson says that the wine list is an ongoing work-in-progress. "The wine list is very important and it has to be built slowly," he says, adding that it will likely feature even more Italian and other Old World wines in the future.
Zitto Zitto also offers a small selection of Italian and local beers, spritzes, as well as a broad selection of Italian digestifs to cap off your meal.
The Space
Zitto Zitto's deceptively large interior encompasses several distinctive spaces.
The jewel-toned main dining room, La Taverna, features a wall of the owners' personal photos, including pictures of their parents' weddings and decades-old images of the College St. strip. "It's pictures of the people that mean the most to us," says Thomson. "Everyone who has come in here so far has really connected with it."
The restaurant's College St. entrance leads into La Sbarra, a throwback cocktail bar area with exposed brick walls and a gleaming marble main bar. There's also a private dining room set amid the restaurant's temperature-controlled wine cabinets that can seat 28. Zitto Zitto's roomy patio is located along Clinton St., giving it a secluded feel while also picking up hints of energy from College St.'s buzzing main drag.
"It's a dream to come here and continue to take over the corner," says Thomson.
Words and photos by Jessica Huras; Posted on September 8, 2021