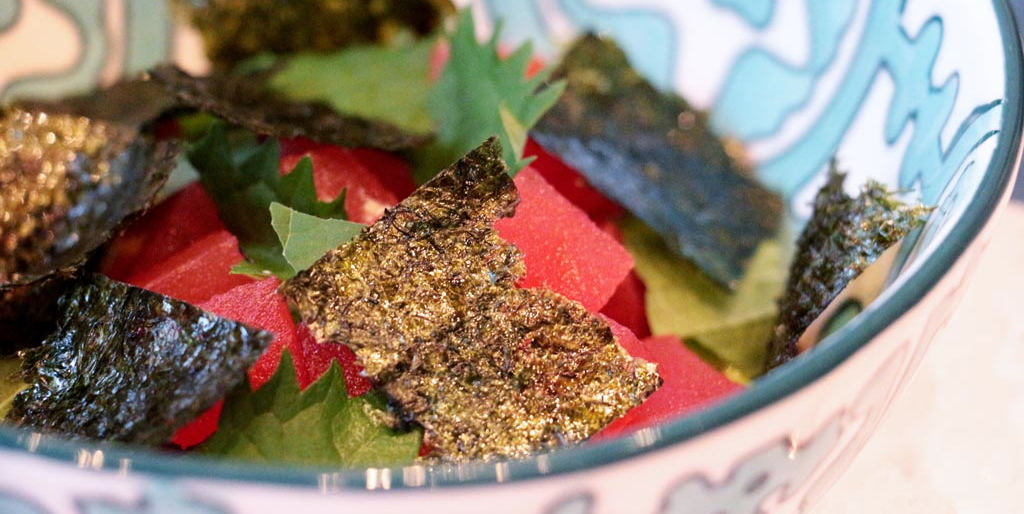 Planta Yorkville
1221 Bay St,
Toronto, ON M5R 3P5
Categories
About the Restaurant
Restaurateur and CEO of the Chase Hospitality Group, Steven Salm, has heard your pleas with the group's newest addition, Planta Yorkville. It has found a new home in the former spot that was Pangaea at Bay and Cumberland.
"The world is your oyster" is a dining cliche that only applies if you're an omnivore. Being vegetarian, for most, is a lifestyle choice, though staring at restaurant menus where vegetarian options are limited to a $24 plate of grilled vegetables or a salad makes bacon sound pretty good, right?
And for those of you thinking that this is all a gimmick, he's leading by example. Since January of this year, Salm himself has been committed to veganism. When asked why he decided to make the plunge, he said that it was "originally to kickstart a new way of living."
But for Salm this Planta venture has a more philosophical meaning. "It's my answer to helping [the environment]," since as a restaurateur he has seen firsthand how devastating agricultural production is to the environment.
He cites a statistic that it takes three months worth of shower water to produce one pound of livestock. Chew on that the next time you're scarfing down a steak.
"We live in such a crazed, consumption-based society," he says, "if I can make that socially acceptable, cool and tasty then that's my answer."
He has recruited one of Toronto's top chefs, David Lee (Nota Bene) to pilot this revolution. Chef Lee first got on to cooking plant-based menus a year ago for a particular client of his and like a method actor, started incorporating plant-based foods into his own diet. It was his way of forcing himself to participate in the search for the right umami to craft his menu.
When asked about cooking without animal protein he states "It was a challenge, but a good one," such as not having to use a ton of dairy to make things rich and delicious. But if there is two things that chef Lee uses a lot of on his Planta Yorkville menu, it's cashews and a lot of the smoking techniques he put to use during his time at Carbon Bar.
Those who don't eat meat will be pleased to find a selection of hot and cold menu options that aren't just salads and soups at Planta Yorkville. Like the Watermelon Kombu Tartar with smashed avocado, nori chips and citrus soya or the Crab Cakes made with hearts of palm, warm spices and an herb salad. The Queso Dip swaps cheese with cashew crema which maintains the richness of the original dish from which this was inspired and doesn't compromise on flavor either.
For us carnivores who seek that "meaty" flavor, Planta Yorkville has Caesar salad with mock bacon that is made with portobello mushrooms that goes through a tedious roasting, smoking and shallow-frying process. You may find it hard to believe, but you won't miss the bacon (too much). The Carrot Hot Dogs, a dish that Lee's daughter loves, smells, looks and eats like a hot dog served with a side of fries that tastes like a bag of salt and vinegar chips.
If you think you'll be hungry in the absence of meaty proteins, you're in for a surprise. But in the event that you do have room for dessert, you can dig into the Chocolate Terrarium; an edible "garden" of chocolate mousse, peanut butter cream, chocolate cake, peanut butter salted caramel and frozen raspberries. On the non-cocoa side there's the Young Thai Coconut; a coconut-basil and chai seed pudding with passion fruit sorbet and coconut chips.
Published: Oct 4, 2016