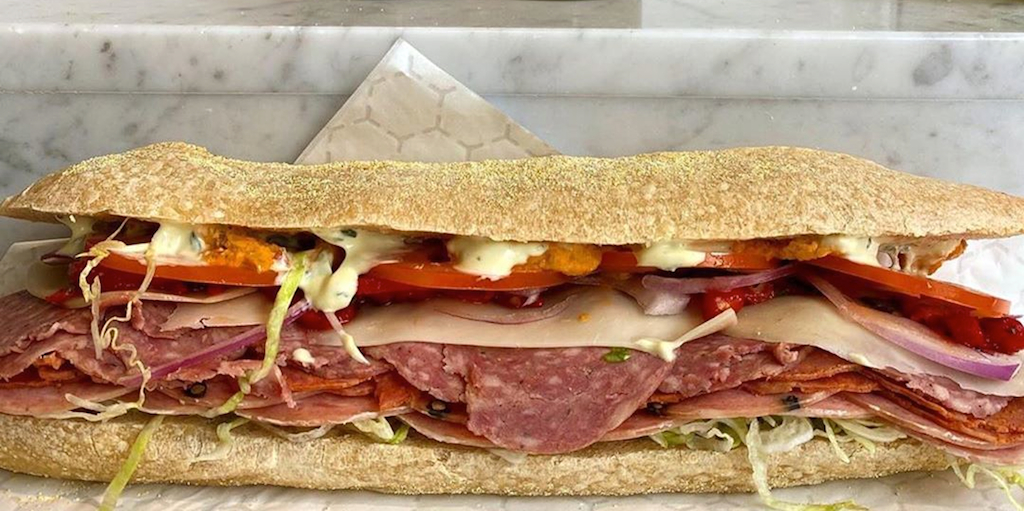 Elm Street Italian Deli
15 Elm St,
Toronto, ON M5G 1H1
Restaurant Categories
About the Restaurant
The Elm Street Italian Deli is unlike any other sandwich shop in the city. They are pumping out Italian cold cut sandwiches all day every day, and that's about it. Opened by the team behind Cherry Street Bar-B-Que, all the meats here are prepared at the central kitchen location. Find two-handers like the Sergio Leone which comes stuffed with a riff on the Tuscan beef stew called Peposo. The sandwich is full of Cherry Street's smokey brisket and braised with drippings, marinara and warm spices.
They also make crazy cold cut sandwiches. The Don is stacked mile high with meats like mortadella, pepperoni, beef salami and provolone and topped with red onion shredded lettuce, roasted red pepper and muffuletta (Italian pickled chillis and veg). This massive sandwich is offered in either a half or whole size, much like a lot of their other items on the menu.
This Yonge and Dundas one-stop-shop is the perfect place to grab a lunchtime bite.