There are hockey fans and then there are whatever the owners of this unbelievable Ontario home are. This one-of-a-kind Collingwood home at 569593 6th Sideroad is listed for $6.8 million, and it's a true hockey haven.
You'll find a private indoor hockey arena perfect for three-on-three games within the three-bedroom, four-bathroom home, and there's even a centre viewing gallery with a full bar, kitchen, built-in televisions, a linear fireplace and access to the home bench for the full experience. But the hockey love doesn't stop there. The home also boasts a hockey change room with a rustic wood finish, plus your very own new Olympia Zamboni.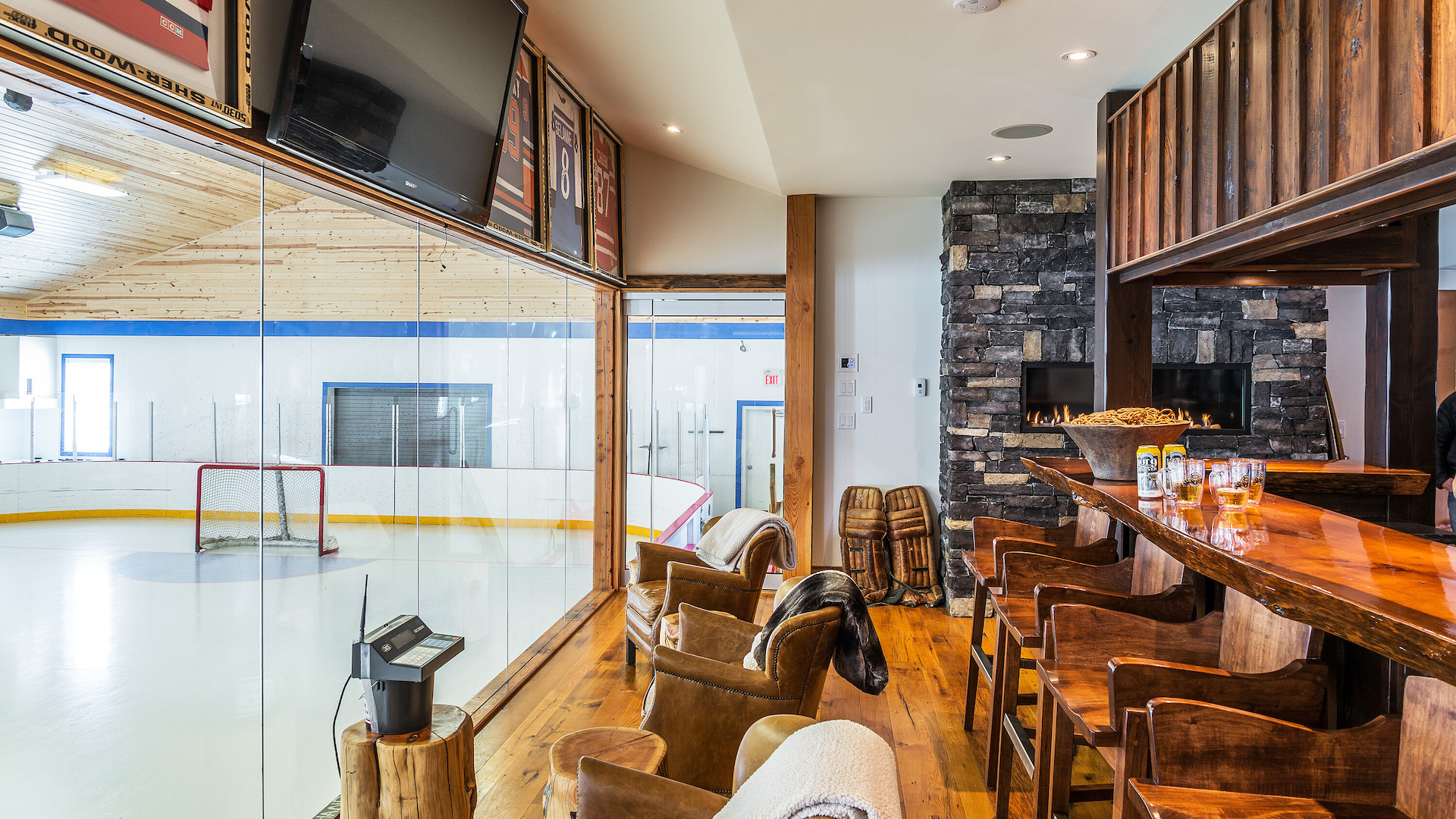 The home was originally built by a family hoping to using the space to have family and friends over to share the space and make some (hockey-filled) memories. The Ontario property once hosted Hometown Hockey with Ron McLean, along with many charity events and team parties.
The rink, when not in use for hockey games, can also be used to get in on the latest sports trend — it's been used for pickleball tournaments recently.
The rest of the home definitely does not disappoint.
The gourmet kitchen is ready for entertaining guests after they battle it out on the rink, and the open concept living room comes with a fireplace and plenty of space to host a whole hockey team.
There's a primary suite on the main floor and two bedrooms on the upper floor, plus beautifully designed bathrooms.
This large loft is the ideal place to watch the game with friends after grabbing a couple drinks at the bar (in your own house, that is).
There's a pool room, media room, guest room and bathroom on the lower level, with a walk out the hot tub in the backyard.
569593 6th Sideroad is listed with Daena Allen-Noxon at Sotheby's International Realty.