After a temporary hiatus, one of Toronto's best spots for smash burgers is open for business once more.
Chef Victor Barry of Piano Piano restaurant and Piccolo Piano Pizzeria opened Victory back in 2020, at the height of the COVID-19. The restaurant was born out of his lifelong quest to perfect the smash burger.
Despite opening during a global pandemic, the burgers took off instantly and the menu quickly expanded to offer fried chicken and pizza.
"From day one, the goal of Victory has been to deliver fun, creative, and tasty, f*#king delicious food all over Toronto, all while we had to stay home," says chef Victor Barry.
Chef Barry and the team hit pause on Victory to focus on re-opening the Piano Piano dining rooms in late spring of this year, once COVID restrictions loosened and patio dining was allowed.  
Now that the world is slowly returning to some sense of normal, Victory is back, and is once again serving up the award-winning takeout food that shot them to Toronto fame back in 2020. 
View this post on Instagram
As of Nov. 3 , you can order the smash burgers, fried chicken, and pizza that very quickly made Victory a take-out favourite direct from Kitchen Hub, a food hall that features a collection of the city's hottest local restaurants under one roof.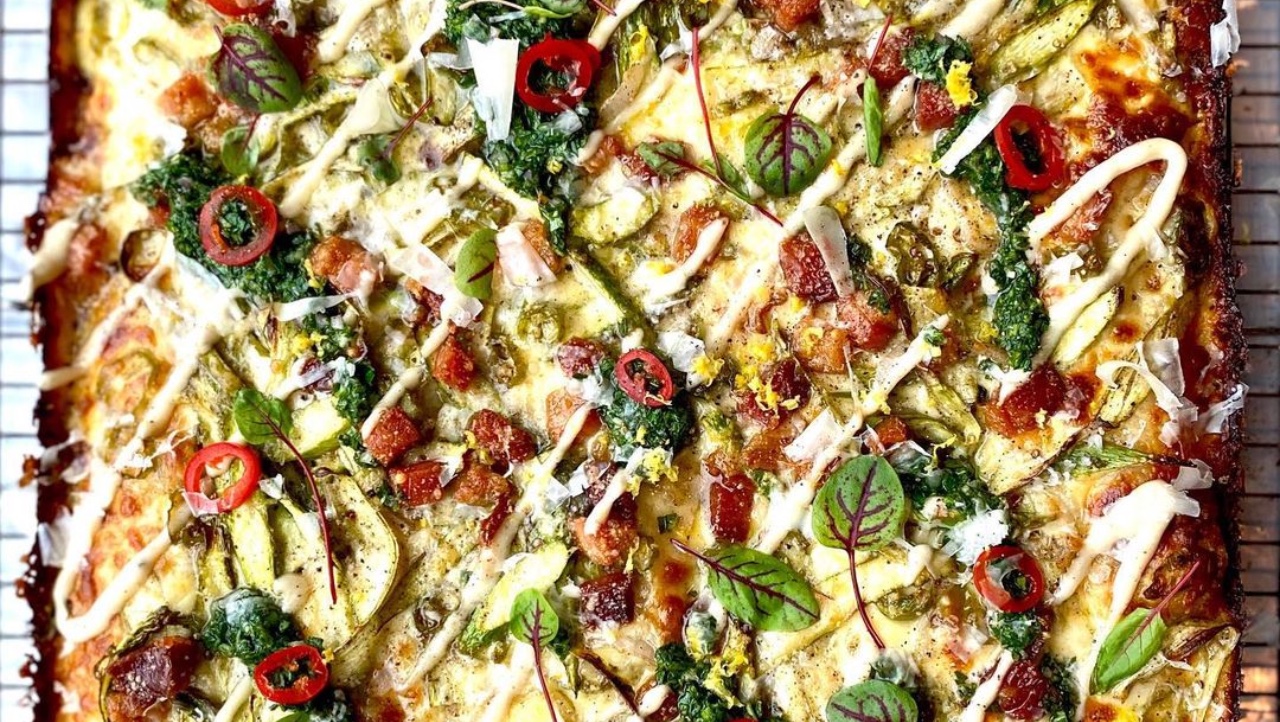 Kitchen Hub is what's known in the restaurant world as a ghost kitchen industry, a place that sets up in different areas in a particular location, with the infrastructure, resources and connections to help support restaurants. 
"It can be incredibly overwhelming and frustrating for one small restaurant to get set up across multiple takeout and delivery platforms," Barry says. "Kitchen Hub manages and streamlines that entire process, and their team is there to alleviate the pressures."
Victory has all your pub food favourites from cheeseburgers to fried chicken sandwiches and nuggets. Make your meal a combo with a side of perfectly crispy fries and a soda in an old-timey glass bottle. Looking for something a little lighter? They have three salads that pull inspiration from the Italian flavours you know and love from sister restaurant Piano Piano, combining things like deep-fried polenta, roasted grapes and salami that liven up your typical side of greens. Choose from the Chopped Salad, Baby Gem Caesar Salad or the Burrata Alla Campagnolo.
In the coming months Victor and his team hope to expand Victory along with Kitchen Hub to a few other locations around the GTA, bringing more delicious take-out food in one centralized food hub. 
Victory can be ordered from Kitchen Hub's East end location at 234 Parliament Street and is available for pick-up and delivery Wednesdays through Sundays. 
Victory Burgers and Chicken are available from 12 p.m. until 10 p.m. and Victory Pizza is on the menu from 5 p.m. onwards. Like to plan your meals? Through Kitchen Hub you can order in advance, so you can sort out Friday night dinner on Tuesday afternoon. 
You can order Victory through Kitchen Hub, UberEats, Door Dash and Skip the Dishes.