A chic bar and restaurant is taking over a former abandoned piano factory. The Parlour (642 King St. W.) was started by two Vancouverites who got their start at B.C.'s Cactus Club and have brought their experience and style to this new spot.
It's been 18 months since the terrible fire that ravaged Oakwood Hardware (337 Oakwood Ave.). As of May 10, this beloved gastropub has been in soft open. An official open with an expanded menu is slated for early June — along with a new licensed patio, primed for the summer.
Former North 44 chef Sash Simpson's much anticipated first solo venture is ready to open its doors in Summerhill. Sash Restaurant + Wine Bar (1133 Yonge St.) will feature elevated classics like ahi tuna sashimi and truffle foie gras.
The newest venture from the Hanif Harji, Shook Israeli Kitchen (77 Portland St.) is almost set to launch. The idea is modern Israeli cuisine, with plenty of vegetarian dishes coming out of its wood-burning hearth. Along with its snazzy sit-down dining area, they'll also offer grab-and-go options and a shop with items from local makers.
North York's best kept noodle secret, Artisan Noodles, has opened up a downtown location. Artisan Plus (122 Dundas St.) is a much larger outpost than the cosy little uptown location but still turns out bangin' hand-pulled northern Chinese noodles and Xi'an street food.
North York dwellers with a hankering for Portuguese poultry have a new place to check out — the aptly named Portguese Chicken Place (3327 Bathurst St.). They make no bones about what they do, unless they happen to be chicken bones.
Just in time for summer, the new Score On King (107 King St. E.) has taken over the former Copetin location. Instead of meticulously prepared tasting courses, they've gone for big: A big patio, big pub food and really big Caesars garnished with everything from corn dogs to chicken wings.
Aburi has arrived in Richmond Hill. Project Fish Sushi + Kitchen (9580 Yonge St.) is a sister to Project: Fish (formerly the Aburi Room), the contemporary sushi restaurant in North York. Expect its special pressed sushi, which layers delicate fresh fish with unique flavour combos, like shrimp topped with Japanese plum sauce and lime.
Foodie finds
Maple Downs Golf & Country Club in Vaughan are levelling up, culinarily speaking: their Friday Night Traditional Buffet has a new menu, personally designed by Chef Adrian Niman of the Food Dudes. Expect a quality of food far beyond your country club buffet, with items like Crème brûlée doughnuts, schmaltz mashed potatoes and kishka with a truffle mushroom sauce.
Ever taken a bite of a cookie and thought it had too many crumbs and not enough mush? Dough T.O (719 Queen St. W.) has popped up to solve just this conundrum. They scoop up bowls and cones of safe-to-eat raw cookie dough in flavours like Lucky Charms, Pop Rocks and even charcoal, each paired with a shot of milk. The pop-up runs until this fall.
Why rosé all day when you can also Chardonnay and Beaujolais? The first Wine Fest is coming to the town square at Shops at Don Mills on July 5 and 6, promising all-day entertainment, fun food and wine pairings and more.
Spotted in Thornhill: K-pop super group BTS and their 35-person entourage dining out on some jjimdak, a braised chicken and vegetable dish at Ssangkye Braised Chicken House (100 Steeles Ave. W.). #BTSARMY, unite — we've found a new Map Of The Soul, and the X now marks SsangKye Braised Chicken House.
Coming soon
Ascari Enoteca is getting really close to the opening of its new big restaurant Ascari (620 King St. W.). Fans of the cosy east end Enoteca will be happy to find a similar menu on the west side on King Street, in much bigger, newer digs.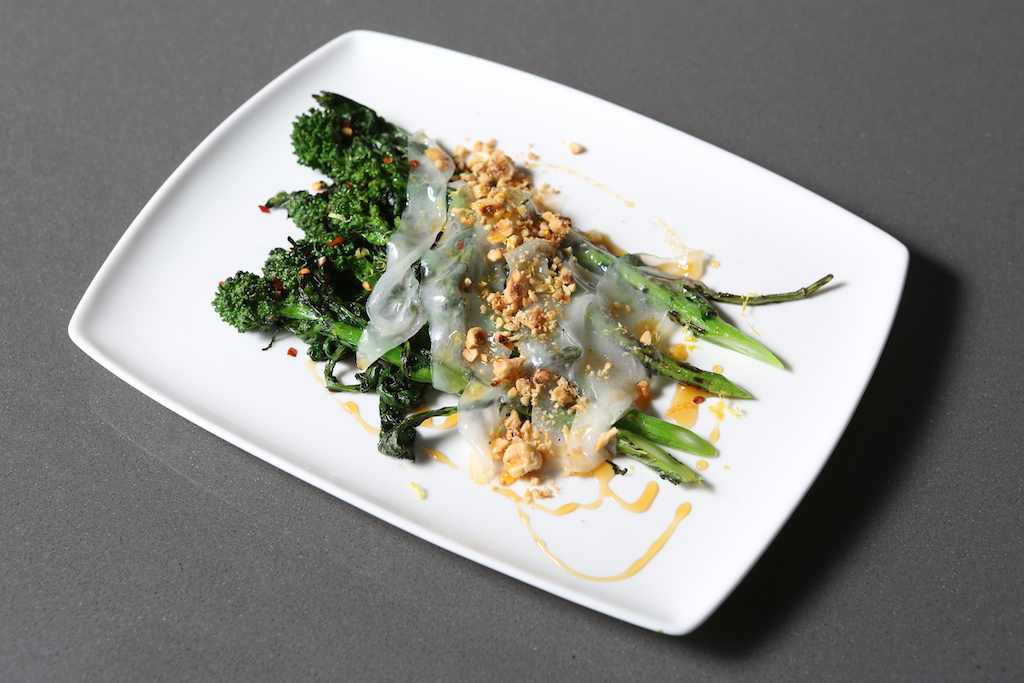 Prepare to find a new home away from home: Mama Rosa Marinuzzi is loading up the car and taking her restaurateur family to Prince Edward County for the third outpost of 7 Numbers, Eglinton Avenue's favourite cosy Italian spot. The new restaurant should be open Aug. 30 in Picton.
Tutto Pronto is expanding. A sign is up at 1551 Bayview Ave. for a second location. While we wait for details on the new outpost, you can continue enjoying its oh-so-comforting pizzas and pastas at the original Avenue and Fairlawn location.
A new Oliver and Bonacini restaurant is coming to York Mills and Bayview. BABEL (305 York Mills Rd.) will serve up O&B's take on live-fire cooking, with Middle Eastern and Mediterranean influences. The opening is slated for fall 2019.
Upscale Montreal steak house La Queue De Cheval has a sign up on King Street next to the Royal Alexandra Theatre. According to a job posting, the new restaurant should open for summer 2019.