Want to stay up to date on what's going on in your neighbourhood in Toronto? We've got the newest openings, closings, anniversaries, events and more happening throughout the month of November for you.
Find all the prettiest things at the Latest Scoop's new Summerhill outpost. A lifestyle concept store, the Latest Scoop began as a series of pop-ups before becoming a well-known permanent retailer across the country. The new store features the trendiest collections of casual and professional fashion, home decor, accessories, furniture and stationery. Get in on the scoop at 1110 Yonge St.
This month, Toronto is welcoming a new veterinarian clinic to the Rosedale neighbourhood. Juno Vet promises to make pet care comfortable by offering a cosy and welcoming space. Opening at 1073 Yonge St., Juno Vet will offer services that include urgent care, surgery, preventative care and dental health. Although the Summerhill vet has no opening date set, the clinic is already taking appointment bookings.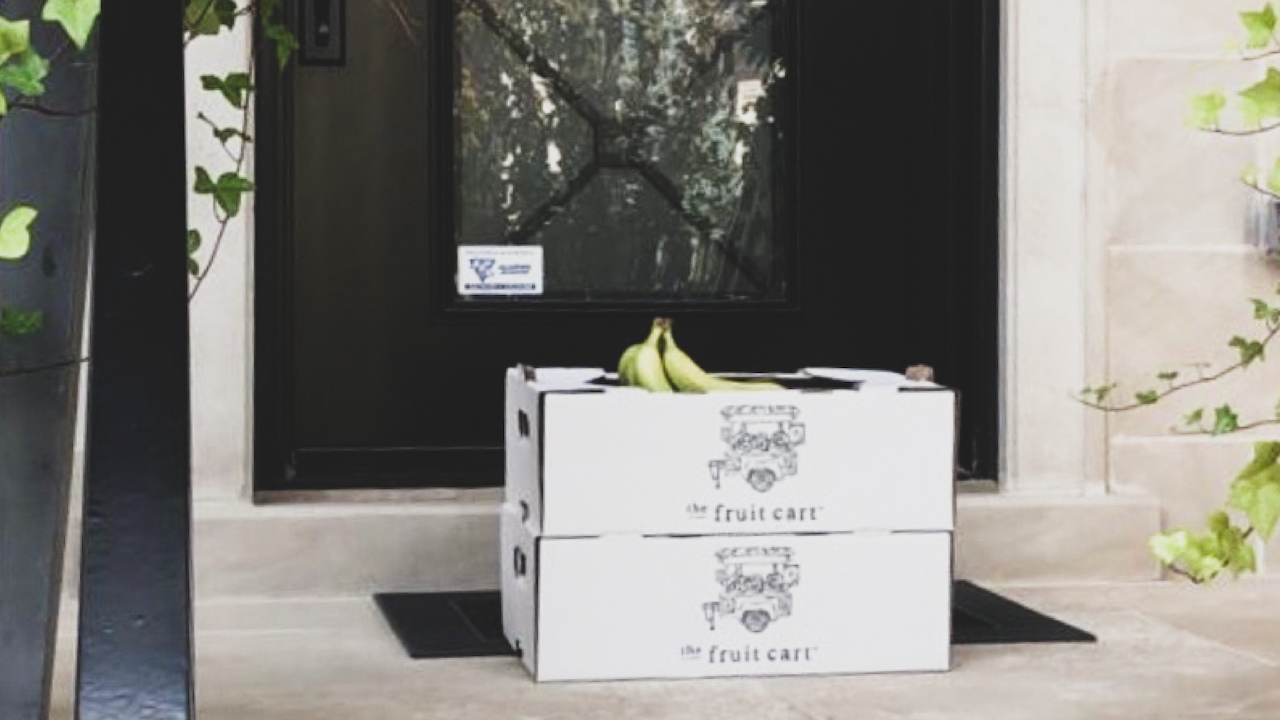 Started during the pandemic by local childhood friends Avi Weisman and Larry Davidson, the Fruit Cart, thefruitcart.ca, is delivering fresh, healthy food straight to your door in your Toronto neighbourhood. This subscription box ensures you're paying for quality by rotating the variety of goods depending on what's in season. Veggie boxes, cheese boxes and flower arrangements are also available to order directly to your doorstep. Like the fruit boxes, these are expertly curated with global suppliers. Each box can be set to order every week, every other week or on a one-time basis.
Christmas is coming early for burger lovers! As it celebrates its 11-year anniversary, Holy Chuck is opening a new location in the Yorkdale mall food court on Dec. 1. The new location is promising some new menu items alongside the award-winning handmade patties and famous milkshakes.
Get in the holiday spirit with a tree lighting party and outdoor concert held by the Bloor-Yorkville BIA on Nov. 26. Located at the Village of Yorkville Park, Canadian singer-songwriter Chantal Kreviazuk will take the stage to play her hits (including some holiday music!) while Etalk's Traci Melchor hosts the Holiday Magic evening. The Flick the Switch lighting ceremony will support the Canadian Foundation for Aids Research (CANFAR) and light up 138 trees along Bloor Street until the end of December.
A hair studio that's known for bringing the styles and innovation of a downtown studio to the suburbs has just celebrated its 20-year anniversary. Italian-born Andrea Ferro and wife Angela own the clean, sleek studio and are masters of the trade. Showcasing just how much neighbourhood love this studio gets, Thornhill's member of Parliament, Melissa Lantsman, joined Ferro Hair Art, located at 7355 Bayview Ave., Unit 3, in celebrating the anniversary.
Community art school Artbarn is approaching its 17th anniversary this fall, and they plan on celebrating in a big way. Artbarn School, 250 Eglinton Ave. W., Unit 101, offers classes and workshops ranging from pottery and visual arts to printmaking and media. To mark the milestone, the not-for-profit is promising to host a party and fundraising auction later this fall. Tickets will be available through the website.
This September, more than 4,000 guests attended the North York General Foundation's signature Heart of Fashion gala after a four-year hiatus. The exclusive fashion show featured Canada's best in the fashion industry, with collections from Pink Tartan, TNT, SHAN and more. Altogether, the foundation raised $1.1 million to support the General Hospital with equipment replacement, capital improvements and upgrades.
Heaps Estrin real estate team has just opened their second location at 1120 Yonge St. — only this one's not a regular real estate office. The Lobby is an experiential concept store. A first-of-its-kind storefront location for residential real estate in Canada, the Lobby offers full-time concierge services to help homeowners connect with services of everyday needs, such as contractors, designers and architects.
From Nov. 2 to Dec. 27, curated fashion marketplace Inland is partnering with Bayview Village to host a first-time concept shop with a rotating selection of Canadian fashion brands. With 2,300 square feet of retail space, shoppers will be able to browse, try on and buy from 50 emerging Canadian fashion, jewelry and accessory brands, including Ahiri, Azure Lazuli, Biddell, Hoyden Shoes and Nuama.
Toronto-based animal-free outerwear brand Wuxly has launched its first capsule collection in collaboration with music legend Bryan Adams. Inspired by his song "Kick Ass," The Bad collection features three outerwear pieces — a parka, hoodie and jacket. Shop the collection at wuxly.com, or stop by the brand's new pop-up store located at 825 Queen St. W. to try on the new gear.
Luxury goods brand Van Cleef & Arpels will join Bloor West's lineup of luxury retailers with a new stand-alone storefront opening next year. The French jewelry brand is taking over the roughly 2,000-square-foot storefront at 100 Bloor St. W., next to Hermes, where Zegma once operated. The store will be the jeweler's third stand-alone location in Canada, displaying a collection of necklaces, bracelets and rings.
Spend an evening in Toronto watching the Eglinton neighbourhood strut the best they've got. On Nov. 17 at the Eglinton Grand, the neighbourhood's BIA is hosting a fashion show of the latest fashions from community retailers, including Di Moda European Lingerie, Victory Menswear, Lumus Vision Care and more. Tickets to the Eglinton Way Fashion Show cost $20 and include two drinks and hors d'oeuvres. All proceeds go to the Daily Bread Food Bank.