Restaurateur Yannick Bigourdan has launched nearly a dozen restaurants in Toronto over the past two decades, but his latest venture is self-proclaimed as his most deeply personal and distinct project to date.
Lucie not only marks Bigourdan's return to fine dining but also stands as his inaugural foray into exploring his French heritage. Despite his string of successful establishments, including Splendido, The Carbon Bar, and Amano Trattoria, it's surprising that this is his first restaurant to showcase French cuisine, considering he spent the first eighteen years of his life in Southern France.
While he can't quite put his finger on why he's never ventured into the realm of French cuisine before, Bigourdan explains that the moment just felt right.
"Maybe I felt comfortable. Maybe I felt it was the right moment to do it because I was isolated from not going to France during COVID," he says. "Sometimes things in life just come to you."  
Bigourdan made the decision to christen the restaurant in honour of his late grandmother, with whom he spent ample time during his upbringing.
"She was always more than eager to cook for me and to have me," he says.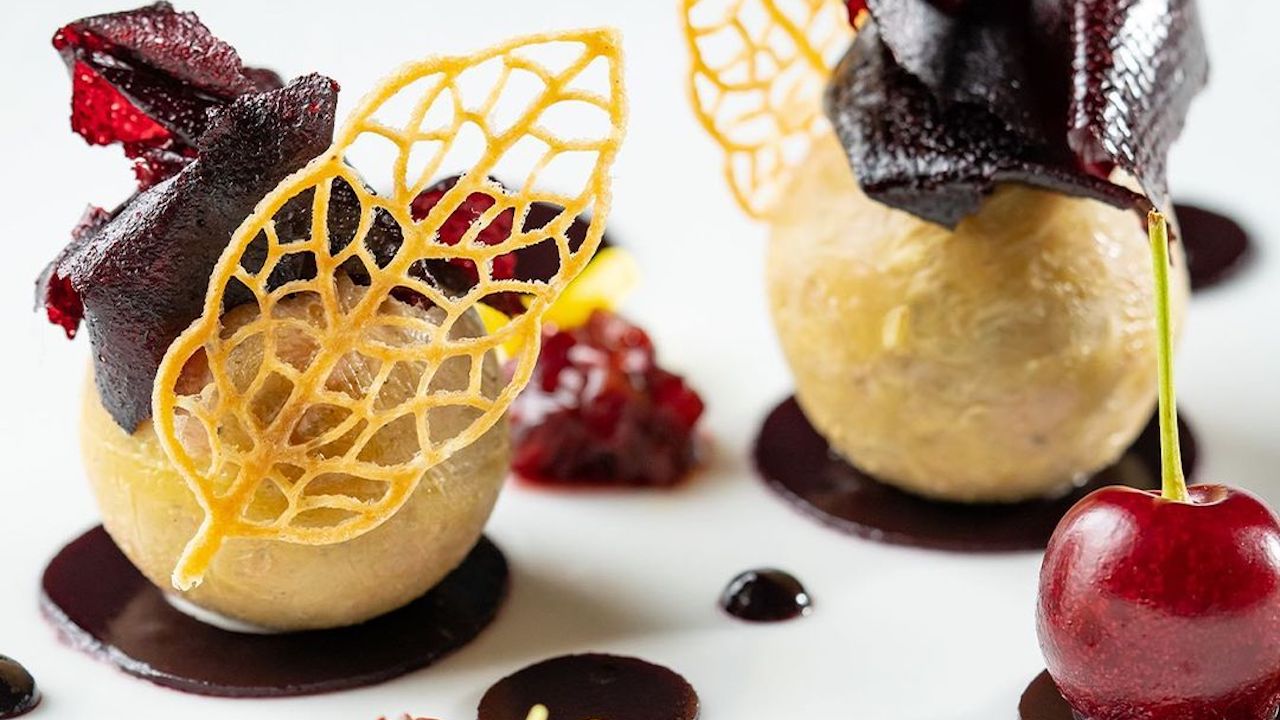 Now, as Bigourdan delves into French cuisine, he's staffed Lucie with a team of French-born chefs and managers.
Lucie's menu is curated by executive chef Arnaud Bloquel, a globally experienced, award-winning French chef. Open for both lunch and dinner, diners at Lucie can choose between the three-course Table d'Hôte menu, featuring an appetizer, main course, and dessert, or opt for the seven-course tasting menu.
Appetizers  include a unique twist on a classic French dish with foie gras served alongside Ontario sour cherry gelée and smoked eel. Another popular choice is Les Gambas, a fresh prawn dish elevated with champagne sabayon.
Highlights of the main course menu include the Nova Scotia lobster, made with an Armagnac and arabica sauce, which gives it a coffee-flavour, explains Bigourdan, who calls the dish "absolutely wonderful."
"It's a classic French influence utilizing very modern methods of cooking."
The restaurant also does a La Côte de Boeuf which is cut tableside. igourdan describes as a 'showstopper' and a hit since Lucie's recent opening.
To enhance the experience, Lucie's guests are treated to a champagne trolley featuring three to four sparkling wine selections at varying price points. Alternatively, they can choose from a continuously expanding wine list featuring approximately 150 labels or savour cocktails crafted from French liqueurs such as Chartreuse.
While Lucie has enjoyed early success and positive reviews, Bigourdan has no intention of hosting a grand opening event. His focus is on the gradual growth of the restaurant, aiming to establish it as one of the city's premier dining destinations. This venture holds a special place in his heart, surpassing even his previous ventures.
"I have never put my personal life into a restaurant like this," he says. "I always put a lot of great professionalism behind everything I do, but this was a very, very personal project and the first time that I was a little more vulnerable about the story of the restaurant."
He adds that his vulnerability has allowed others to more outwardly express their own stories as well.
"So many people have shared their grandmother's stories to me when they come to the restaurant," he says, he says, noting that he's never experienced such a personal connection with his customers. "Loving a grandmother is an incredible thing if you're lucky enough to have one. It really creates and incredible feeling and it's something you'll keep for the rest of your life."