This weekend, Mamakas Food Group fired up the charcoal grill for a new street food pop-up. Named Souvla for the authentic Greek skewers being served, this summer patio is open every weekend to add to Mamaka's lineup of Aegean-inspired restaurants.
Souvla is operating out of the House of Harvath parking lot across the street from Mamakas Taverna on Ossington Avenue. The pop-up was created to serve the most popular item at Agora, the Greek Market from Mamakas. Souvla is prepared with meat cooked by spit over a charcoal grill similar to souvlaki but with larger cuts of meat that are slow-cooked.
"It's the traditional way of doing it in Greece," says owner Thanos Tripi.
The pop-up's concept began last summer while under provincial lockdowns. With Agora shut and Mamaka's third location, Bar Koukla, open just as a bottle shop, Tripi wanted to do something more with the space available at the cigar shop across the street.
"We built a really great relationship with the neighbours," he says. "We had asked if we could use it and rented from them to activate a traditional, Greek street food pop-up." Unfortunately, Tripi was unable to move forward with the plan due to regulations around licensing.
But, earlier this Spring, the barbecue was brought out to the street corner between Mamakas and Bar Koukla.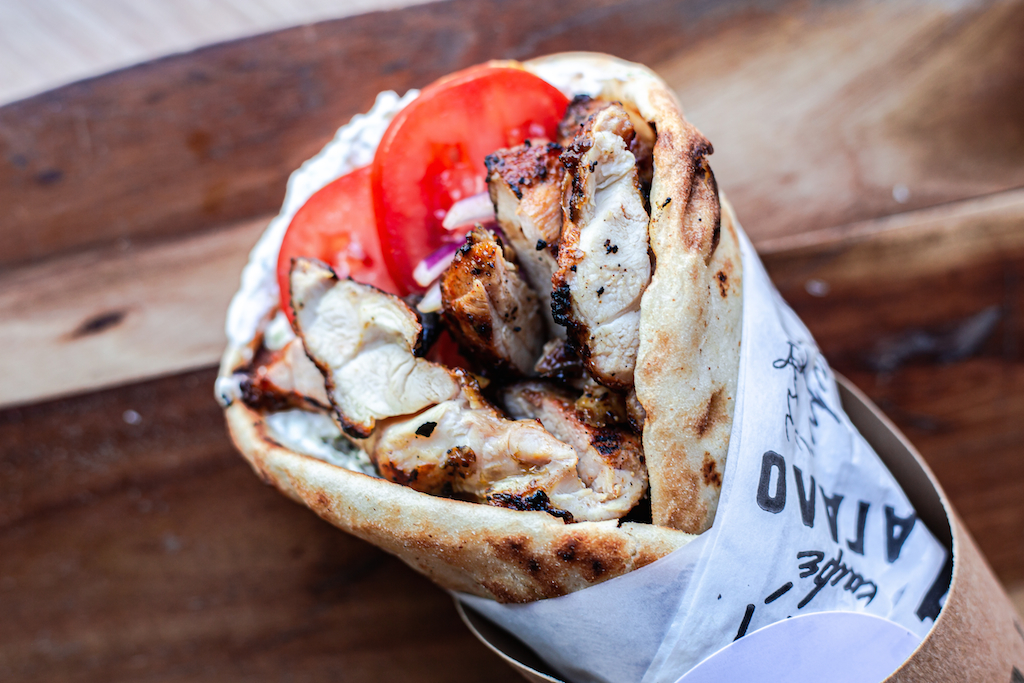 "We're known for doing that sort of thing," Tripi says, stating they had received immediate demand for the product. Now that patios are open again, the barbecue has been moved across the street to fit more diners.
Everything about this pop-up is authentically Greek with a menu of chicken and pork souvla wraps with feta fries and Greek salad on the side. Offerings, including octopus, calamari, and lamb, will change weekly. For refreshingly sweet desserts, customers can order donut balls called Loukoumades served with ice cream. Beverages include Fix Greek beer and Thalia wine from the Greek island of Crete.
The 60-seat picnic table patio is available by walk-in only, with guests able to order for takeout online. Souvla is open Friday through Sunday rain or shine all summer long at 77 Ossington Ave. in the House of Horvath parking lot across from Mamakas Taverna.