Tim Hortons and Justin Bieber have officially launched their exclusive Timbits collection, known affectionately as "Timbiebs."
Participating Tim Hortons restaurants across Canada and the United States are now selling a limited-edition selection of Timbiebs Timbits in Chocolate White Fudge, Sour Cream Chocolate Chip, and Birthday Cake Waffle flavours.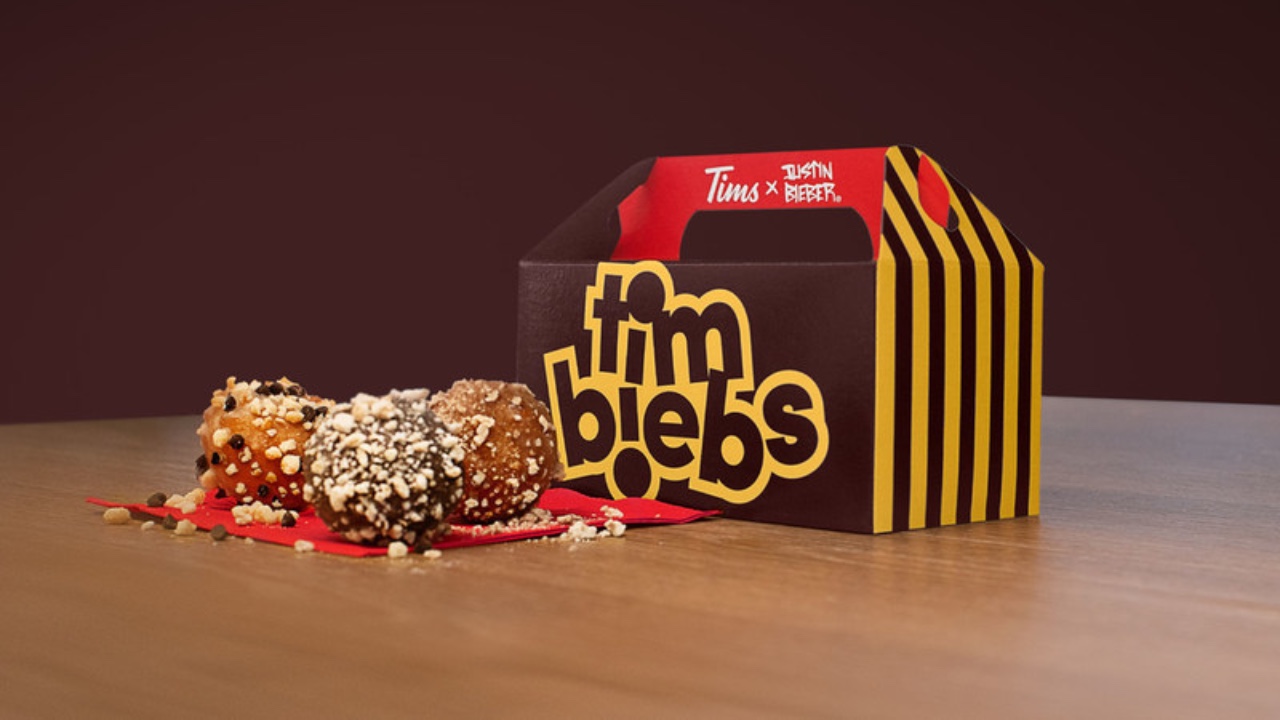 Justin shared with the Tims team that Timbits are his favourite item on the menu, which led to a multi-stage, iterative journey with Chef Tallis Voakes, Tim Hortons Director of Culinary Innovation, to experiment with different flavour combinations and collaborate on the recipes that guests can soon try for themselves.
"Doing a Tim Hortons collab has always been a dream of mine," said Justin. "I grew up on Tim Hortons and it's always been something close to my heart."
Participating Tim Hortons restaurants are also now selling the Timbiebs merch* lineup, which was developed in collaboration with Justin and features a cozy beanie, a fanny pack, and a tote bag.