One of C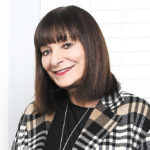 anada's most trusted authorities on style and fashion, Jeanne Beker has covered the industry for more than 30 years. Now watch her in her current style editor role on TSC's Style Matters with Jeanne Beker or tune into her new podcast Beyond Style Matters, available wherever you get your podcasts.
---
With the seasons changing, retire the sundresses and bring out the trendy new autumnal pairing — oversized blazers and high tops. Jeanne Beker has selected the best blazers that Toronto has to offer, along with a few stylish shoes to dress down the look.
A. ACADEMIA CHIC
"I love this tweed kind of fabric. The mismatched pockets are fun; it's an irreverent take on the classic jacket." Freda's, 45 Elm St., $139
B. MAKE A STATEMENT
"This purple is so rich, and the styling with the longer length is so classic. It's a piece you'll keep in your wardrobe forever." Andrews, 2901 Bayview Ave., $795
C. PRETTY IN PINK PLAID
"Plaid is all the rage again this season, and this is a new spin on pastel plaid. I love this nice and wide double-breasted styling." Hilary MacMillan, hilarymacmillan.com, $265
D. ALL LEATHER, ALL THE TIME
"Leather is everywhere, and this one is totally classic. I love that it's vegan leather and waterproof and quite reasonably priced." Thursdays, 1130 Yonge St., $105
E. GO NEUTRAL
"This shade always looks chic, especially with total black underneath. This jacket is voluminous, very modern and clean." Club Monaco, 1 Promenade Cir., Thornhill, $239
DENIM HEAVEN
"I love the extra wide lapels, and denim is a huge story of the season. It's recycled denim and hemp, too, so sustainable." Holt Renfrew, 50 Bloor St. W., $3,195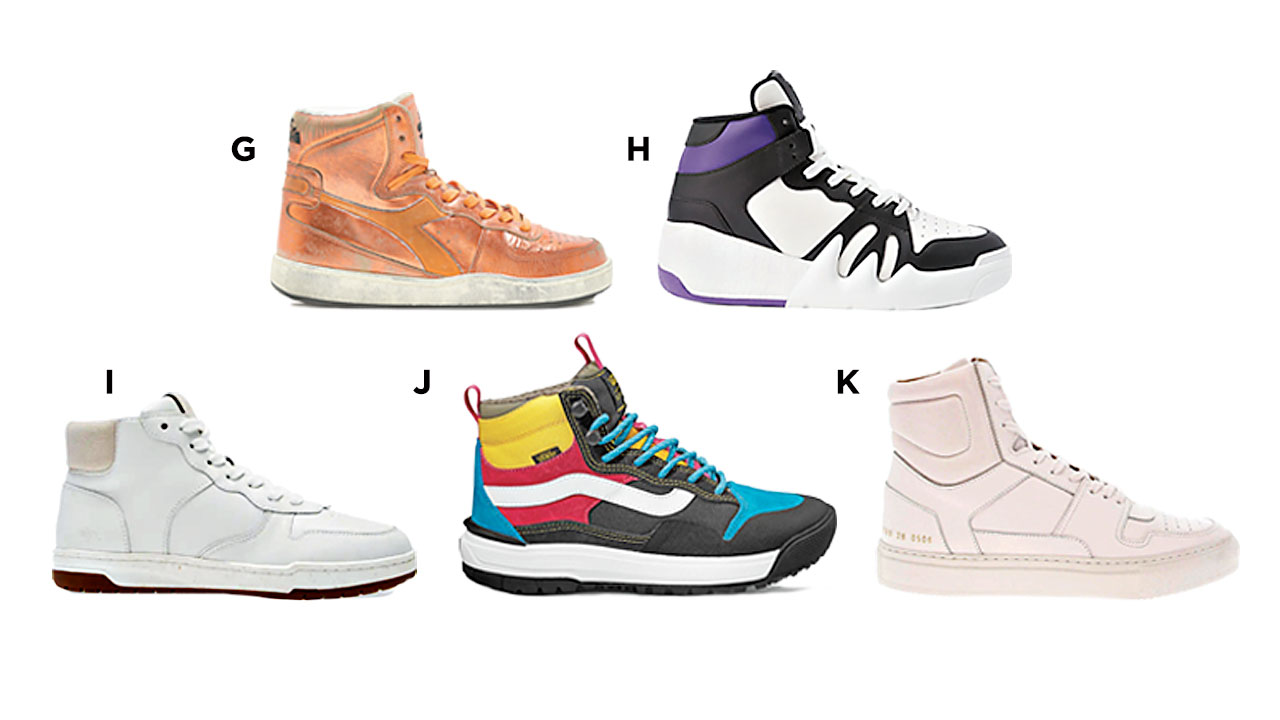 G. METALLIC MOMENT
Diadora, diadora.com, $285
H. PURPLE POWER
Farfetch, farfetch.com, $1,020
I. MADE FOR MINIMALISTS
Nordstrom, 3401 Dufferin St., $128
J. HI(KE) FASHION
Sporting Life, 2665 Yonge St., $83.94
K. CLASSIC HIGH TOP
Gravity Pope, 1010 Queen St. W. $795
For Jeanne's top dress and clutch pairings for wedding guests, click here.