A beloved Toronto institution comes back to life with the recent reopening of Le Sélect Bistro. Hampered by the pandemic lockdowns and a jump in its property taxes, the classic French restaurant had been shuttered for over two years before relaunching in June 2022. 
With the support of its previous owners, the 40-year-old restaurant was revived by Allied Properties in partnership with Scale Hospitality Group — the team behind restaurants like Bar Chica and Pink Sky — and former CEO of the Keg, David Aisenstat.
The resurrected Le Sélect looks to reunite with once-regular diners by maintaining its timeless ambiance and traditional bistro menu, while also winning a few new fans with the fresh approach of its culinary team. 
The Food
Le Sélect built its reputation on well-executed bistro classics, which also form the basis of corporate executive chef Ted Corrado and head chef Zachary Barnes' refreshed menu. "We honestly wanted to keep it as true to Le Sélect as possible," says Corrado.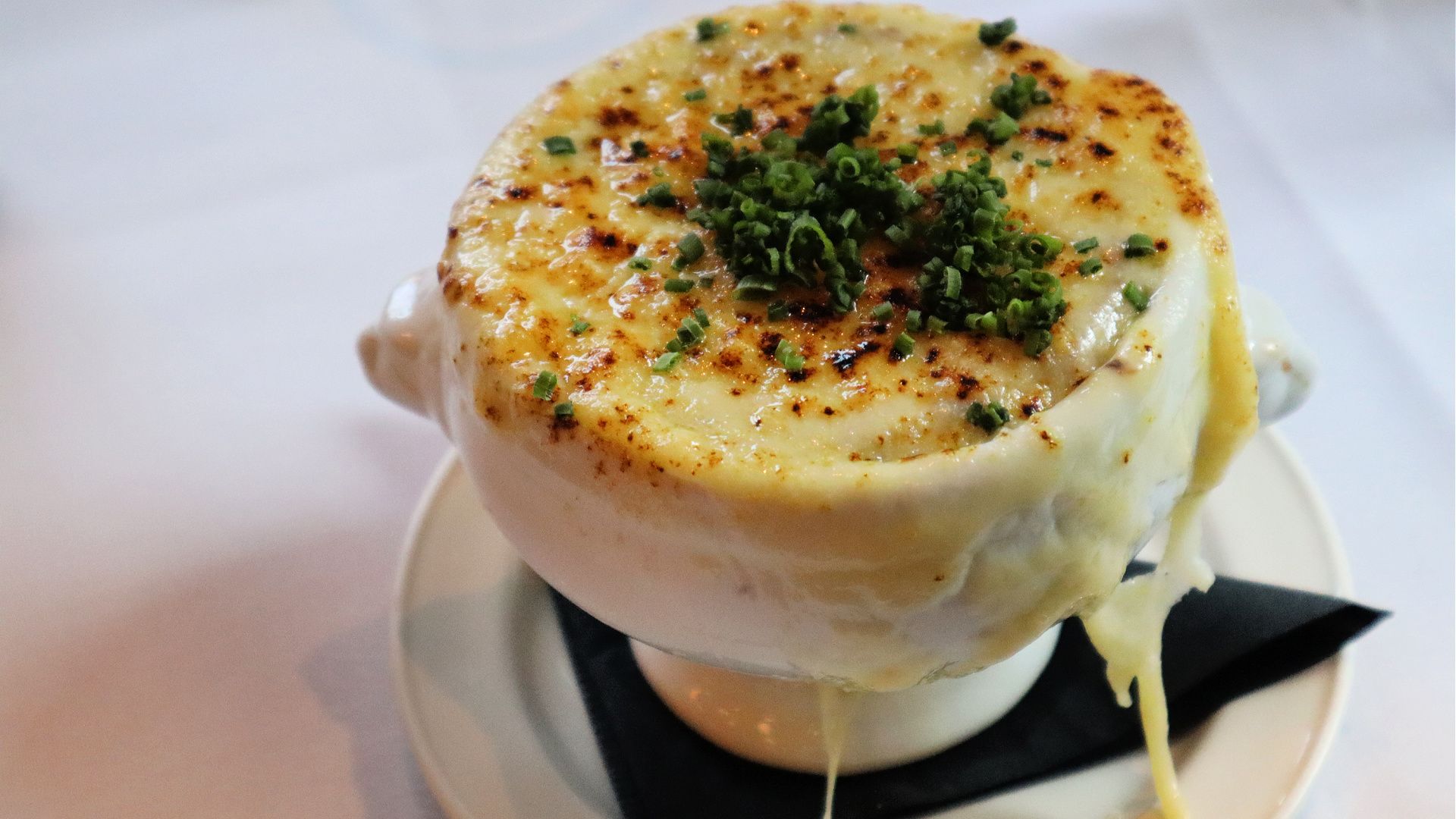 Diners can expect a menu of French culinary staples, such as soupe à l'oignon gratinée with a rich beef broth and a thick layer of gruyère cheese.
The tartare de saumon comes beautifully plated with red onion, capers, chervil and a dollop of crème  fresh. "We tried to elevate [the dishes] and make things a little pretty and just wanted to pay homage," says Corrado.
The escargots bourguignons are doused in savoury garlic and parsley butter and served with a fluffy milk bun. 
Entrées include the moules frites, a piled-high bowl of mussels swimming in a white wine and cream sauce with a side of seasoned skinny fries.
The croque madame features ham, gruyère and bechamel sandwiched between lightly crisp slices of bread and topped with a sunny-side-up egg.
"This takes me way back to culinary school. That's when you first learn these dishes," says Corrado. "It was a lot of fun pulling out the old books, dusting them off and redoing the classics. French cooking is the basis for everything so it's very natural."
The Drinks 
Fans of the old Le Sélect's lengthy wine list will be pleased to discover the restaurant's continued focus on top-notch vino. There's an excellent array of mainly French wines by the glass and bottle, along with a deeper reserve of 1,200 cellar bottles (which Le Sélect touts as one of Canada's largest).
The restaurant's French influence extends to the small cocktail menu, which features classics like the Kir Royale.
The drink menu is rounded out by a brief selection of draft and bottled beers, most of which come from France's neighbour, Belgium. 
The Space
"It was pretty perfect when we walked in," says Corrado of the restaurant's interior. "Nothing really needed to be done." 
Aside from a few pieces of artwork, Corrado says Le Sélect's design has remained virtually untouched. The new team has maintained its romantic, old-school aesthetic, which features warm lighting, dark wood furniture and a roomy patio fringed with greenery. 
"We've had quite a few regulars come in and we've had very positive feedback," says Corrado. "For me, there are many chapters of Le Sélect and this is our chapter."