From beauty to bling to beer tasting, we've picked several cool products and services from Toronto area businesses that will make you look and feel HOT HOT HOT this summer!
Combat the frizz and smooth your summer tresses! Award-winning Dream Coat delivers the glossy hair of your dreams and withstands humidity; even lasts 2-3 shampoos! Find Dream Coat and other A-List Colour Wow products at your local Blo Blow Dry Bar — Now Open in Leaside!  1693 B Bayview Avenue, 416-489-5300
Dream Coat Supernatural Spray ($34.95)
FABER Women Knitwear uses the highest quality cotton and wool blends, which are provided with an exclusive "Best Comfort" finish — a yarn finish containing aloe vera extract and jojoba oil.  5937 Leslie St. (beside Pickle Barrel), 416-490-8979
White cardigan ($390.00)
Get your glow on with a replenishing facial treatment. Oxygenating 3-in-1 facials combines exfoliation of the outer layer of the skin, infusion of revitalizing nutrients, and oxygenation of the skin from within. There is an immediate improvement in skin tone, texture and radiance.  1849 Yonge St. Ste. 307, 416-483-4541
Oxygenating facials (prices vary)
Pick the perfect accessory! New to Paola Di, Klasified Hair clips in all shapes and sizes. Add a little fun to your hair, with a variety of hair clips to chose from. Hair clips range from $28-$32 and are available in different shapes and sizes.  3357 Yonge St., 416-322-0430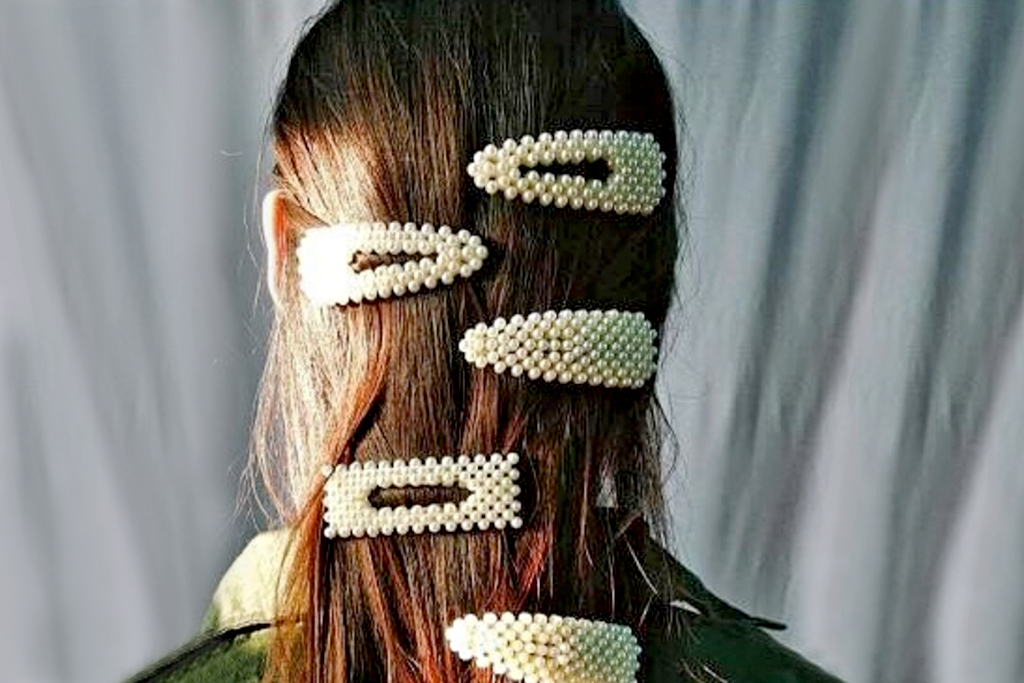 Klasified Hair clips ($28-$32)
Lissette pants, Capris, skorts, jeans and more. Made in Canada with tummy tuck comfort, awesome comfy pants and jeans from size 2 to 16. Fun prints and basic solids, in a great selection of sizes.  137 Main Street North, Markham, 905-294-3882 
Lissette pants ($125 to $145)
Summer means no fuss, but that doesn't mean you have to skip the glam. Diamond studs are a timeless expression of love and beauty; the perfect gift to show that special someone that you care. Available in many sizes and price ranges, diamond stud earrings are the perfect accessory that go with everything!  90 Eglinton Ave. E., 416-440-0123
Diamond Stud Earrings (Pricing upon request)
Grab your friends and hop on the Cowbell Express! Service runs from Toronto to this destination craft brewery located on 120 acres of beautiful farmland in Blyth, Huron County. Next stop… fresh air and fresh beer. Purchase tickets at VIPOntarioTours.com. Sunday Trips Only.  40035 Blyth Road, Blyth, ON., 1-844-523-4724
Craft Brewery Day Trip ($120)
William Ashley carries North America's largest selection of tableware, kitchenware and home decor. The assorted Quartz Stainless Steel Steak Knife Set by Degrenne is a modern cutlery with acrylic handles. Dishwasher-safe, this playfully colourful 6pc steak set is perfect for everyday use.  131 Bloor Street West, 416-964-2900
Degrenne 6pc Steak Knife Set  ($96)
It's all about the blowdry! Designed to maintain healthy and styled hair in between haircuts and colours, this summer, treat yourself or that special someone with a gift package from any of their three (3) Toronto salons. Purchase five (5) signature blowouts and save $5.00 on each blow dry service! Avenue Rd., Yonge St., & Bay St. locations. 416-783-2569.
Blowdry Packages (start at $200)
Honour life's special moments and milestones with a piece of fine custom jewellery. Choose from an extensive array of high quality loose diamonds and coloured stones. Experts will design and create a piece as individual as the person who will be receiving and enjoying it.  2 Bloor Street West, 416-964-7773
Custom diamond rings (pricing upon request)