Those shopping for a home that offers something unique should head on over to 230 Walmer Road. Here, a very nice townhome is on the market for $2.295 million. But, in addition to the numerous luxurious amenities, this particular homestead also boasts a waterfall. That's right, a waterfall.
The home is located south of Davenport Road, below Casa Loma and near George Brown College, and a short trip to all the latest and great foodie finds on Dupont Street as well as the venerable Tarragon Theatre.
The three-storey waterfall is part of a design by Toronto-based design firm Superkul, one of a number of water-themed touches throughout the unit including a massive sea aquarium.
The waterfall begins in the open concept kitchen area and stretches up to the third floor. The kitchen also boasts a 25-foot open ceiling, Monogram appliances and custom cabinetry of Zebrano wood.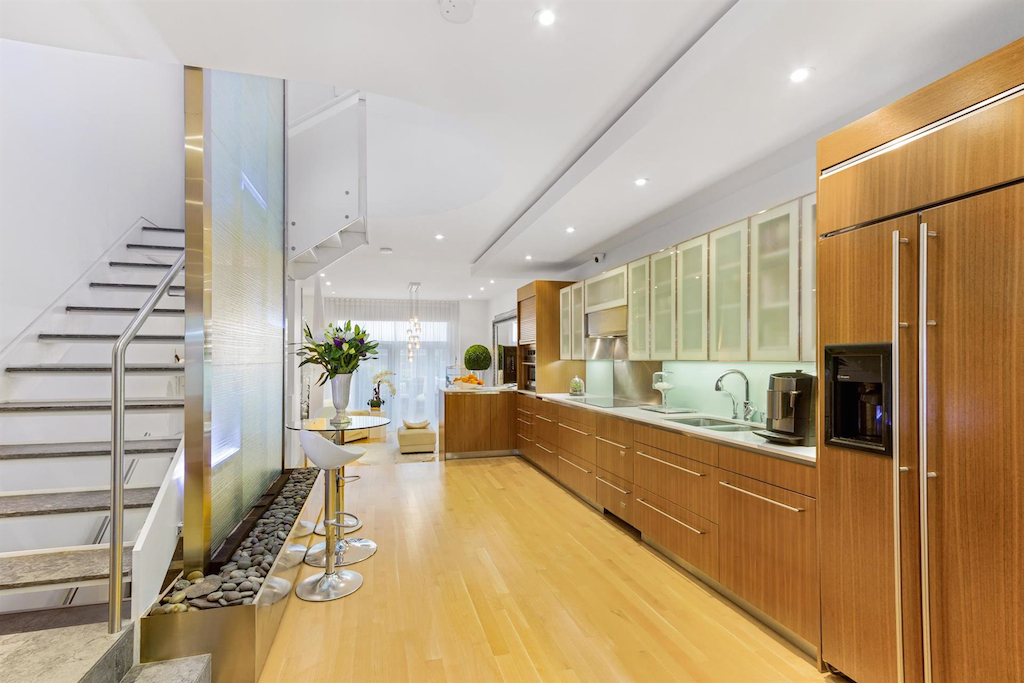 The aquarium is an integral part of the design of the foyer and living room area, which also includes limestone flooring as well as built-in sofa and cabinetry.
The master bedroom sits on the third floor, and features a built-in bar fridge and custom cabinets, oak hardwood flooring and a large wall of built-in floor-to-ceiling closets and storage space.
Downstairs, there is a professional-quality theatre room with broadloom flooring, custom cabins, and a retractable screen with a projection TV system.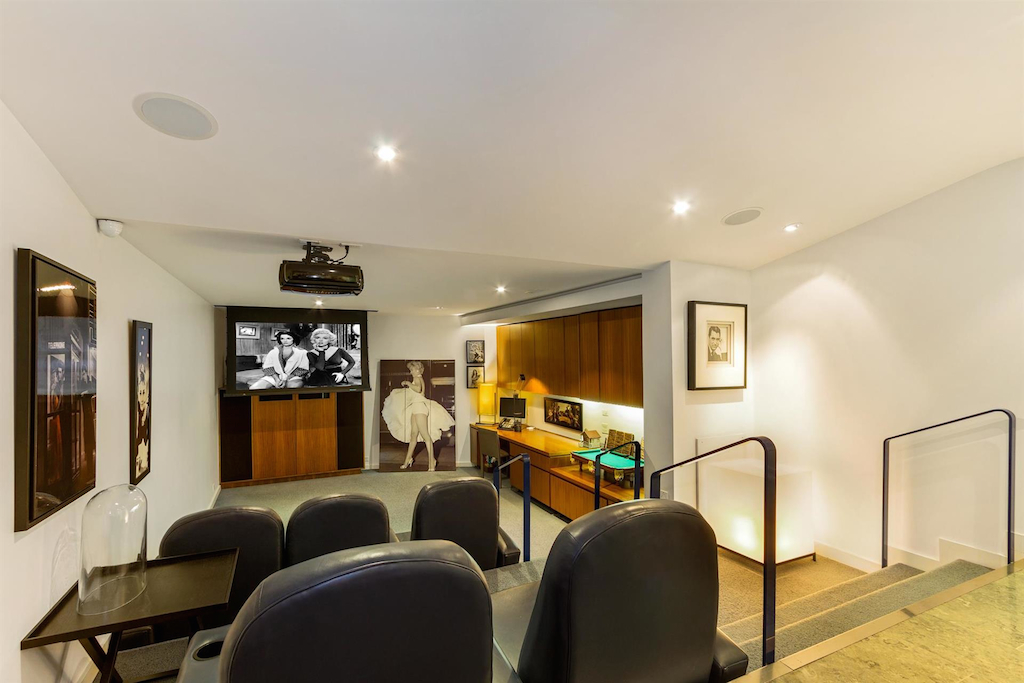 Other features include a wood burning fireplace, a gym on the fourth floor as well as a garage with showroom finishing. The property is listed​ with Howard K. Lende, Forest Hill Real Estate Inc.).