Not far from Toronto's arts hub at the Wychwood Barns, you'll come upon a superb example of contemporary living at 94 Helena Ave.
What's more, this unique address includes a forward-thinking one-bedroom laneway home at the back of the property — and seriously, who doesn't love the idea of a laneway unit nowadays?
Listed at $3.7 million and designed by VFA Architecture, 94 Helena Ave. offers four bedrooms, a private ensuite terrace, multiple luxurious bathrooms and a finished basement with an additional bedroom.
Oh, and let's not forget that picture-perfect laneway house.
With white oak cabinetry and a quartz-topped island, the kitchen offers an elegant blend of simplicity and style.
The dining space, which features a sunny lightwell, is located near the front of the house and makes for a welcoming spot for visitors.
The living room, situated at the back of the house, looks onto the backyard and offers a wall of floor-to-ceiling windows and an ultramodern porcelain fireplace with bespoke built-in accents. It's the epitome of sophisticated spaces.
With large windows overlooking the backyard tree canopy, you can almost feel the tranquility of the primary bedroom. Imagine waking up to such peaceful surroundings — you'd never even know you were in the city!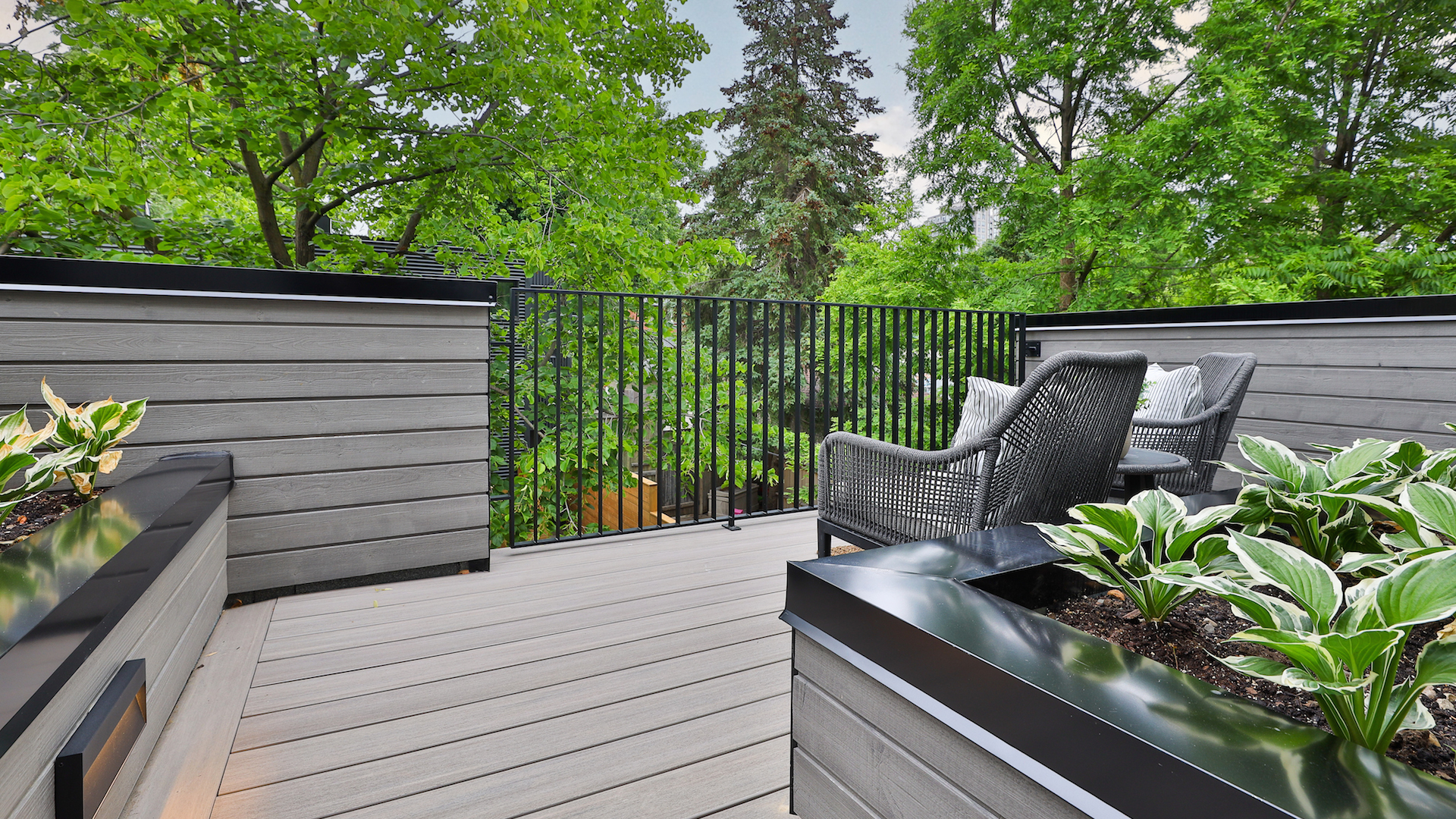 It also opens onto a personal second-floor sundeck which offers several built-in planters where you can create a private green oasis.
The luxe ensuite bathroom has a rainfall walk-in shower, sleek double vanity and a free-standing tub ideal for soaking in bubbles.
Here's one of four spacious bedrooms. The expansive window offers gorgeous evergreen views and allows plenty of natural light to stream through.
The private, fenced backyard features the perfect balance of green space and social space.
The laneway house, built atop the double garage, features its own small patio and makes for an ideal apartment living experience.
The interior of the laneway house shares the same modern allure as the main residence. As you can see here, the bright living area is fresh and cheerful.
The kitchen, fitted with modern finishes and a breakfast bar, is accentuated by a skylight.
The bedroom, which faces a quiet laneway, is a calming space for rest and reflection. Like the rest of the suite, it features stylish wide-plank floors and plenty of natural light.
94 Helena Ave. is listed with Paul Johnston and John Francis Bell of Right at Home Realty Brokerage.