UPDATE: When we chose 41 Shallmar Blvd. with a $2.999 million price tag as our home of the week in February, we had no idea it would sell for what it did! After just six days on the market and four purchase offers, the home sold for $3.458 million, almost half a million over asking. Read below for an inside look at this one-of-a-kind property.
Anyone who's nostalgic for the '70s will appreciate the home at 41 Shallmar Blvd. Unlike other homes in the city, it hasn't been renovated down to the studs for a truly heartfelt reason.
The current owners had acquired this listing from their late father, who chose not to make any changes to the home since his wife passed away. She spent a ton of time in the early '70s designing the home and making it a fit for their family. Since he didn't want to change anything, the home's interior is frozen in time with '70s charm in every room.
Included within the home's three levels is five bedrooms and four bathrooms. Plus, there is a double car garage and four extra parking spaces in the driveway. It's located in the Forest Hill North neighbourhood and it listed for a cool $2.999 million.
Brown wall panelling and floor tiles immediately bring all the '70s vibes.
There's no shortage of space for family gatherings in the living room, which comes with massive windows looking out to Shallmar Blvd.
Crown moulding elevates the dining area. It has space to host an eight-person dinner party.
The bright living room has a built-in bookshelf and pot lighting. Huge sliding doors open to the backyard.
The flashy kitchen is defined with a floral wallpaper, wooden cabinetry and white floor tile. The space is a bit updated with some stainless-steel appliances.
There's space for a casual dining set in the corner.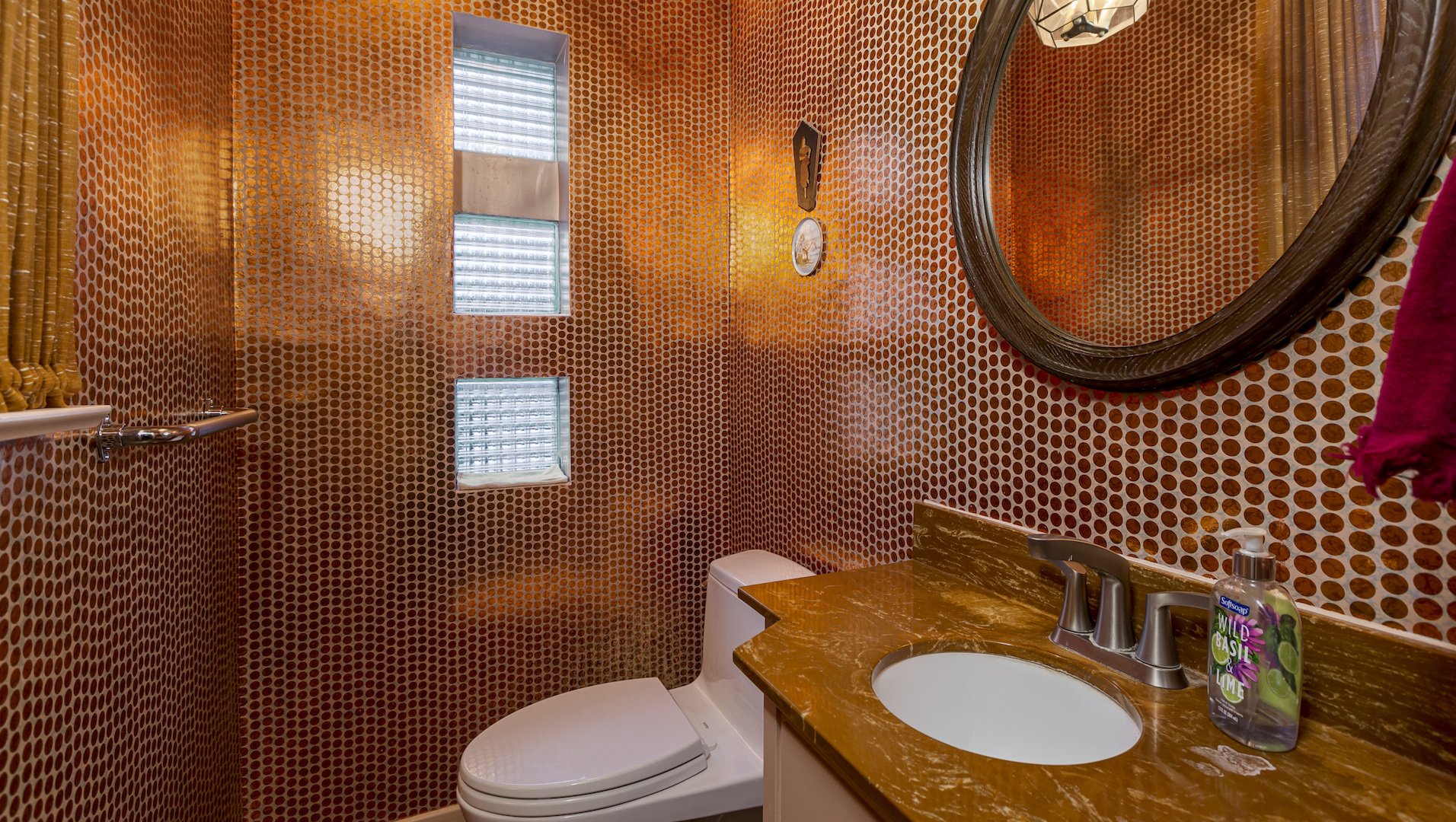 Even the two-piece powder room is interesting to look at.
Upstairs is where you will find the primary bedroom.
The ensuite bathroom has loads of counterspace. It's designed with a light colour palette and two vanities.
Striped wall coverings pop in this second bedroom.
A shaggy carpet cosies up the third bedroom.
Blue carpeting catches the eye in this bedroom, which could also be used as a home office.
Why bother updating the bathroom when it's designed with beautiful blue wall tiles?
The downstairs recreation room is an entertainer's dream. The space comes with high ceilings, a fireplace and even a wet bar.
There's also a food prep area and bathroom.
The future owners will have plenty of room to roam outside in the backyard.
41 Shallmar Blvd. is listed with Elise Stern of Harvey Kalles Real Estate LTD.