There's nothing quite like the brick clad home at 40 Argyle Pl. for sale right now. This two-storey build used to be a Victorian carriage house from 1890. It was eventually converted into a modern, livable laneway home that could double as a workspace.
Inside the 1,500 square foot laneway home, you'll find two bedrooms and two bathrooms. One noteworthy perk to this listing is how it's nestled along Argyle Pl., just one street away from the Ossington strip. This professional live-work space is currently on the market for $1.6 million.
The first level is defined with white brick walls, exposed beams, and heated flooring. While it makes for a great living room, this multi-purpose space could also be a cool spot for working professionals to set up shop.
The high ceilings make the space feel open and airy. The back of the floorplan offers space to fit some desks.
One of the sliding doors open to a powder room.
The future owners also have access to some outdoor patio space.
The red staircase leading you to the second level adds a vibrant pop of colour.
Upstairs was designed for cosy residential living in mind. The living room features a fireplace and rustic hardwood flooring.
The open concept floorplan includes space for a small dining set.
The kitchen consists of white appliances, stainless-steel countertops, and open shelving.
The future owners can enjoy additional outdoor space on this wooden deck.
A bathtub and spotlight vanity can be found in the bathroom.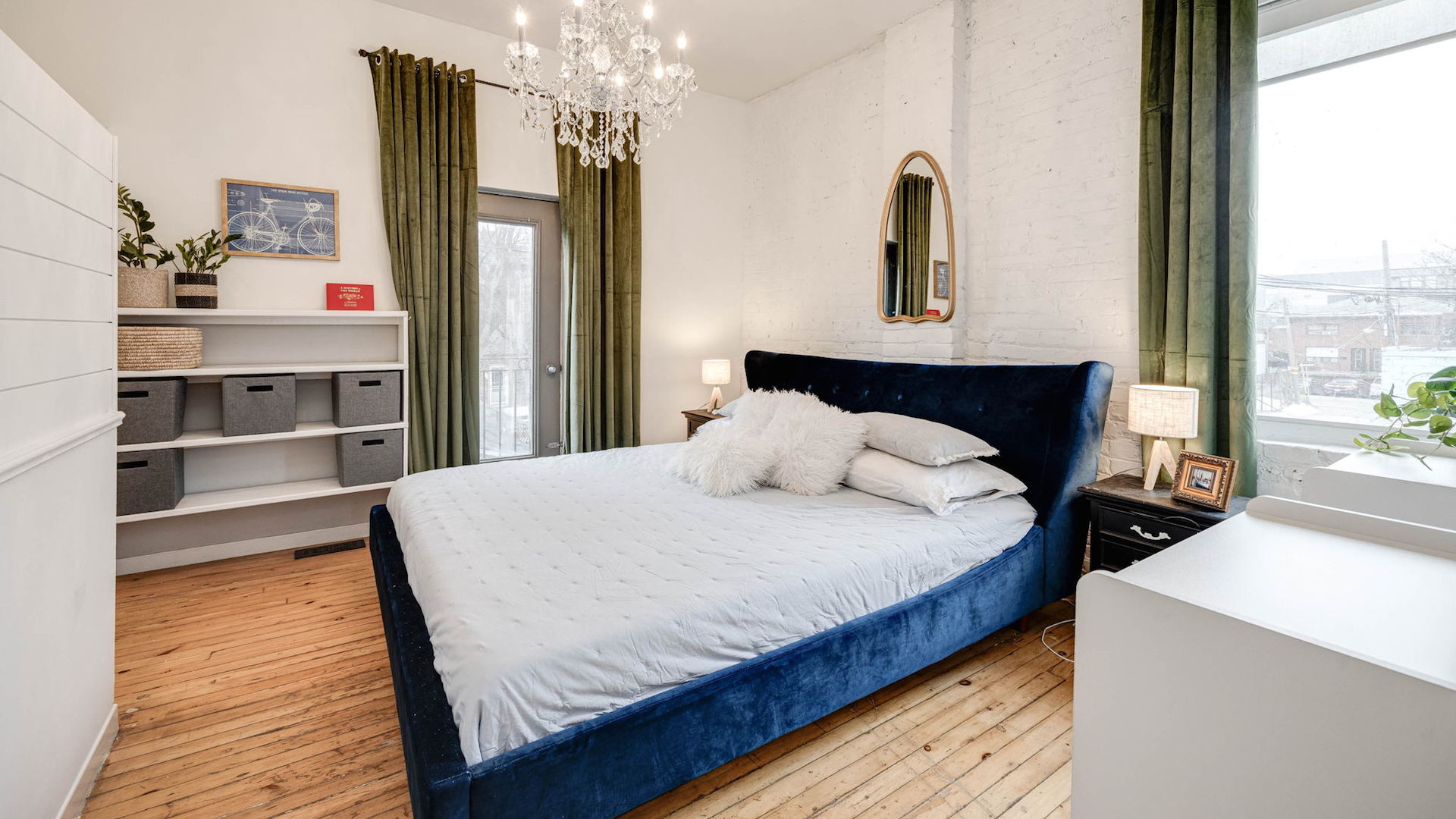 This cosy bedroom has a door opening to a Juliet balcony.
40 Argyle Pl. is listed with Carl Laudan of EXP Realty.