With wide-open space, fresh air and endless opportunities for dreamers and entrepreneurs, 2203 County Rd. 2 offers the perfect opportunity to start something new.
Beautiful Prince Edward County has long been a road-tripper's destination of choice. As if straight out of a postcard, the enchanting towns and intimate wineries that dot this region alongside Instagram-worthy sandy beaches make this part of Ontario a true Canadian gem.
Returning home from time spent in PEC is always bittersweet. So why pull yourself away at all? Join a growing number of people who've traded in the hustle and bustle of city life to lay down roots in nostalgic rural Ontario.
Listed at $1.999 million, fall head-over-heels in love with this century-old farmhouse, accompanied by a classic barn and outbuildings amid a whopping 96 acres of private land.
Travel down a quiet country driveway flanked by picturesque scenery and marvel at just how much space and opportunity this property offers.
With recent structural upgrades and a new roof and foundation, each building not only offers sturdy bones but is the perfect blank canvas for building a dream life.
The living room offers so much potential. Choose to preserve the ornate antique wood details as part of your new vision, or entirely redo this room for a modern, fresh start.
The second floor features five bedrooms and several smaller rooms fit for whatever your heart desires. The largest and most impressive room, however, is the primary bedroom. With dramatic vaulted ceilings and large windows overlooking the countryside, this vast, sun-kissed room has plenty of charm in the making.
Here's an example of what the ensuite can look like.
Returning to the main floor, imagine how fabulous this space will look once it's transformed into the country kitchen of your dreams — not to mention how charming that solarium would be as a breakfast den or tea-time sunroom.
Perfect as an event space, a boutique bed and breakfast, or perhaps an art studio or farm market, the outbuilding and bank-style barn offers endless opportunities for the lucky new owner.
Notice how spectacular the outbuilding would be as a secondary living space or income-generating holiday retreat.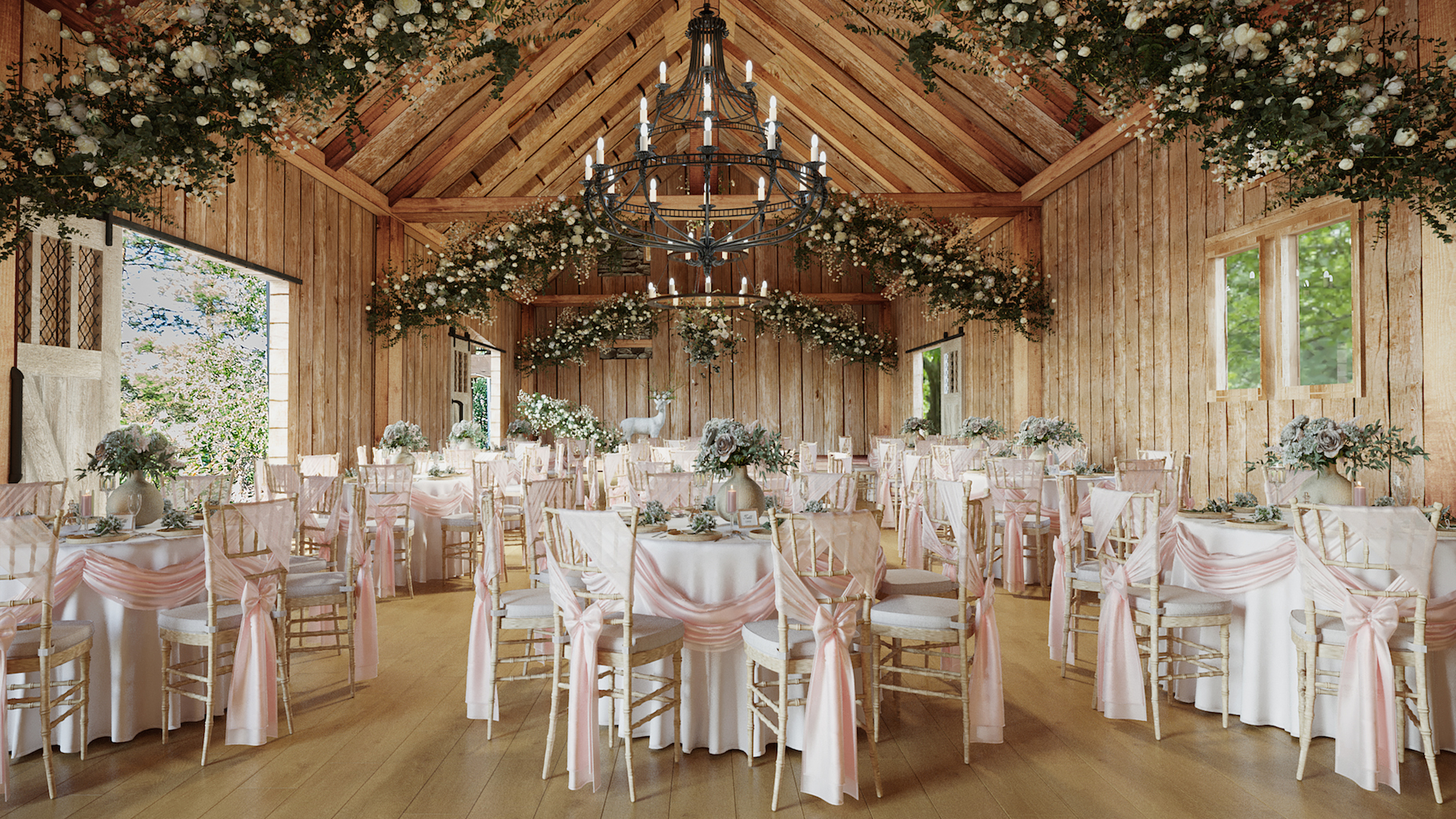 The 10,000-square-foot barn will inspire any entrepreneur or event planner at heart. Convert it into a rustic, country-chic venue ideal for weddings, galas or dances, to name a few.
A moment's drive to a local winery, several beaches and a short journey to the quaint town of Picton, this unique property also offers several agricultural fields, a 15-acre sugar bush and a saltwater pool.
2203 County Rd. 2 is co-listed with Alyssa Mincer of Slavens & Associates Real Estate Inc. and Suzanne White of Harvey Kalles Real Estate Ltd., Brokerage. Contact the listing agents at alyssa@skt.ca and suzanne@heartandhavenrealestate.com to schedule a private viewing.