If the thought of buying a home in Toronto seemed like a pipe dream before, new data from the Canadian Real Estate Association (CREA), shows that the housing market in Canada is still ultra-competitive with the average home price jumping from $716,828 in March, to $720,850 in November – an all-time high.
So, just what will $720,850 get you in Toronto? Not much, save for a bunch of condos and a couple of townhomes. This comes as no surprise considering that detached home prices in Toronto increased by 22.3 per cent year-over-year to $1.8 million and, according to the Toronto Regional Real Estate board, the number of new listings across the GTA fell 13.2 per cent.
If you have $720,850 burning a hole in your pocket, here are five properties for sale in the city to check out. While detached homes are pretty much out of the question for this price in the core of the city (the closest you'll find is this houseboat in Scarborough), there are still a few housing options coming in under the country-wide average home price maximum.
Two-bedroom in the downtown core
1209-77 Maitland Pl.
Price: $679,900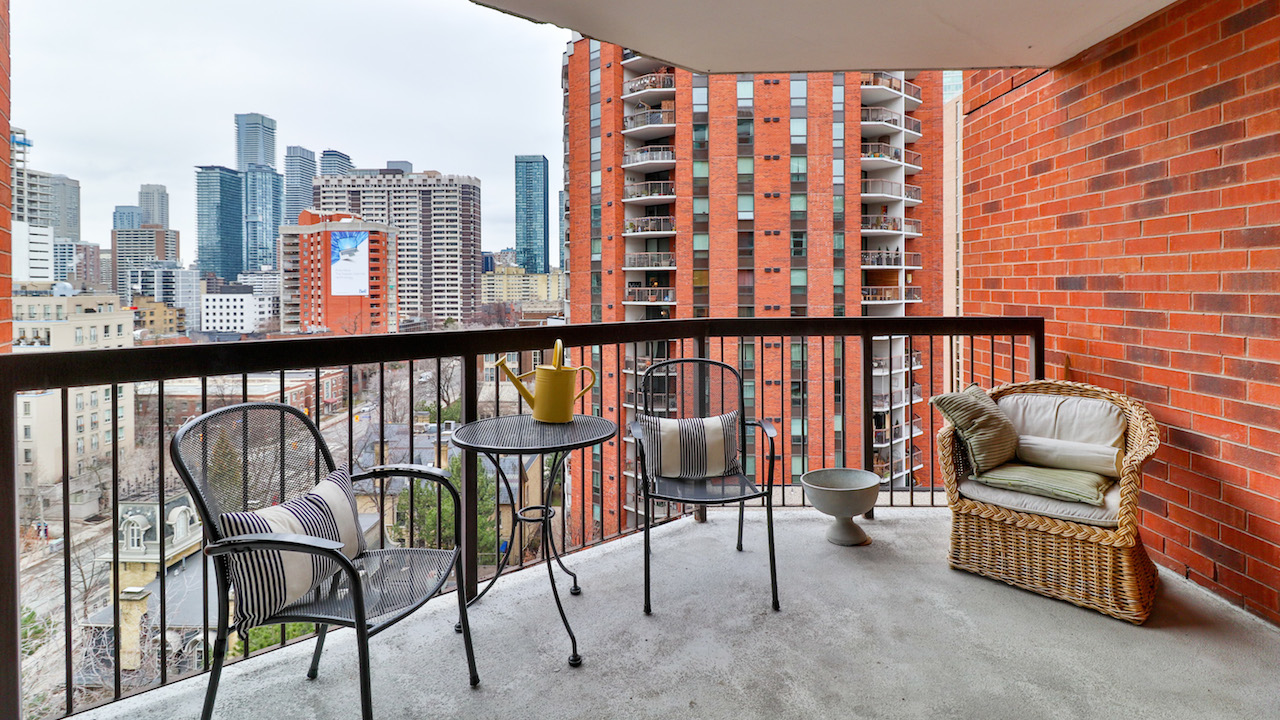 Nestled in the desirable Church and Wellesley neighbourhood, this condo situated in a building also known as 'Celebrity Place' is located at 77 Maitland Pl. and features two bedrooms, two bathrooms and a large balcony with a clear city view. The building's grounds offer unique features including award-winning gardens and a gated park-like setting. There's also an indoor swimming pool, a movie-room and an on-site convenience store.
Townhouse with a private backyard
10 Sandcliff Rd.
Price: $698,888
Located in the up-and-coming Rockford-Smythe neighbourhood, (St. Clair Ave. W. to Eglington Ave. W.), this co-ownership townhouse has three bedrooms and two bathrooms, a finished basement and a private backyard with a reverse ravine. A seven-minute bus ride will get you to Jane Subway Station and one parking space is also included.
Open-concept one-bedroom plus den in Davisville
202-68 Merton St.
Price: $699,000
Just steps from Davisville Subway Station, this spacious one bedroom plus den, two bathroom condo features an open concept living space and a split bedroom and den layout. Equipped with high ceilings and modern finishes, this 669 square foot, west facing unit receives an abundance of natural light and is within walking distance to cafes, restaurants and walking trails.
Views of the CN Tower from the Annex
412-783 Bathurst St.
Price: $703,990
Photo: Eric Achterhof  toronto.nextdoorphotos.com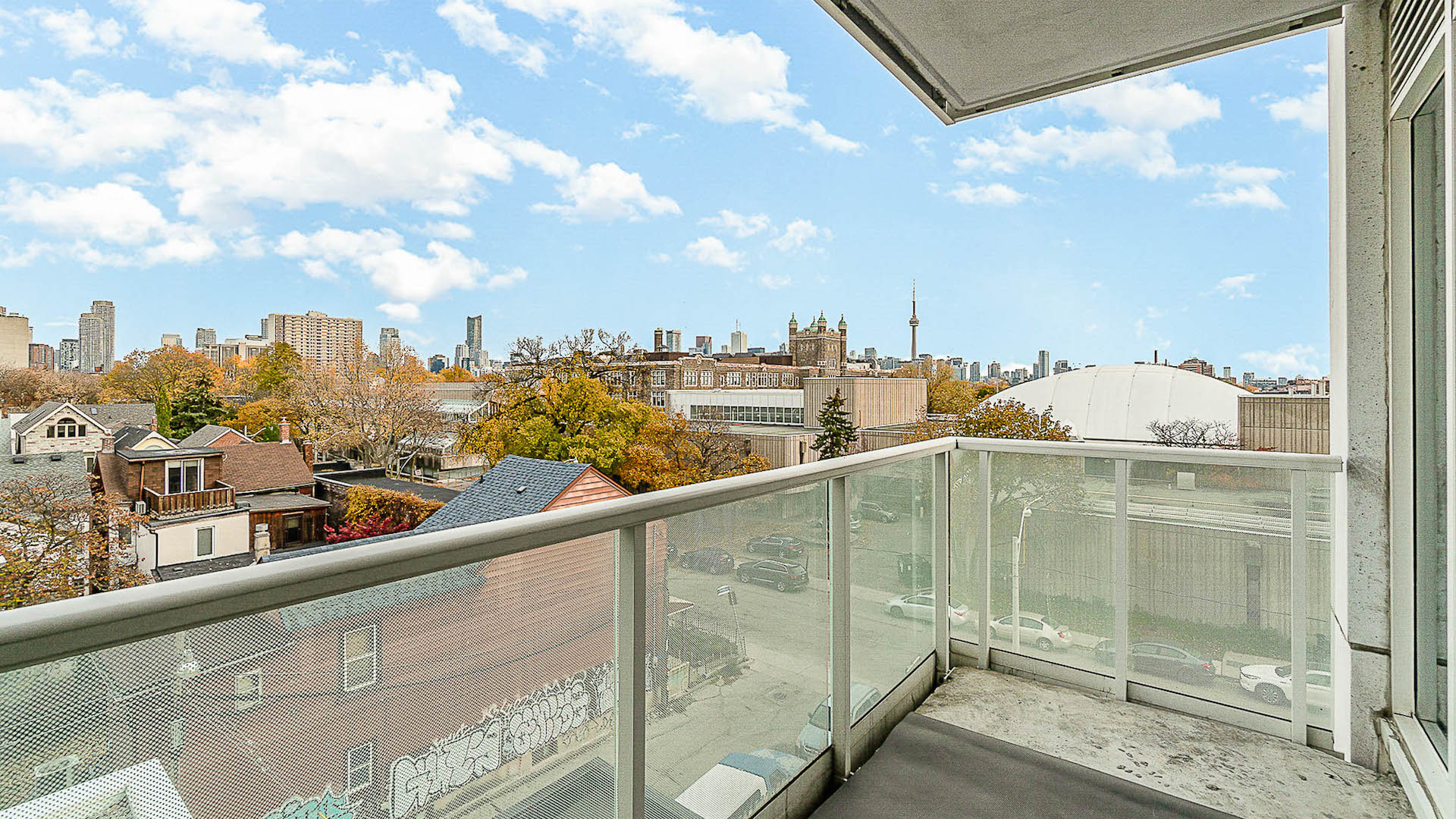 This end-unit condo spans 636 square feet and is located at Bathurst and Bloor in the heart of the Annex. It has one bedroom and one bathroom and features unobstructed city views, including the CN Tower. Extras include a deep soaker tub and laminate throughout. The space also features an ensuite laundry.
Classic condo steps from the Harbourfront
5212-14 York St. 
Price: $705,000
Located in the heart of the financial district, this one bedroom, one bathroom, 579 square foot condo boasts an excellent layout with a designer kitchen, built-in appliances, granite countertop and hardwood floors. One underground parking spot and a locker are also included.