Tragically, last month a young Toronto man plummeted to his death from a tower in the downtown core after what appeared to be a "rooftopping" outing gone wrong. The man's parents recently spoke to CTV News Toronto to discourage others from doing the same.
The Toronto Police service, in conjunction with Ontario's Office of the Chief Coroner, confirmed that they are conducting an investigation into the death of Conrad Rybicki, a 22-year-old man who had only just returned to Canada from Poland two years ago.
According to the coroner, no cause of death has been determined at this point and police have not categorized the death as suspicious.
Rybicki, a self-proclaimed "rooftop addict" had been actively engaged in the pursuit of rooftopping for the last six years. A number of photos and videos posted online showed repeated trips to the tops of various towers in Toronto. According to the article, a video shared on a TikTok account last June showed Rybicki's feet dangled over the edge of a towering building, several stories above Front Street while his camera pans to reveal the CN Tower and the Rogers Centre.
Conrad's parents, Dorota and Dariusz Rybicki told CTV News that other photos — which were taken from social media sites that are no longer active — show their son posing on a girder with Toronto's Canada Life building behind him; another photo shows Conrad posing at the corner of a building with the CN Tower in the background, and no railing between him and the street below.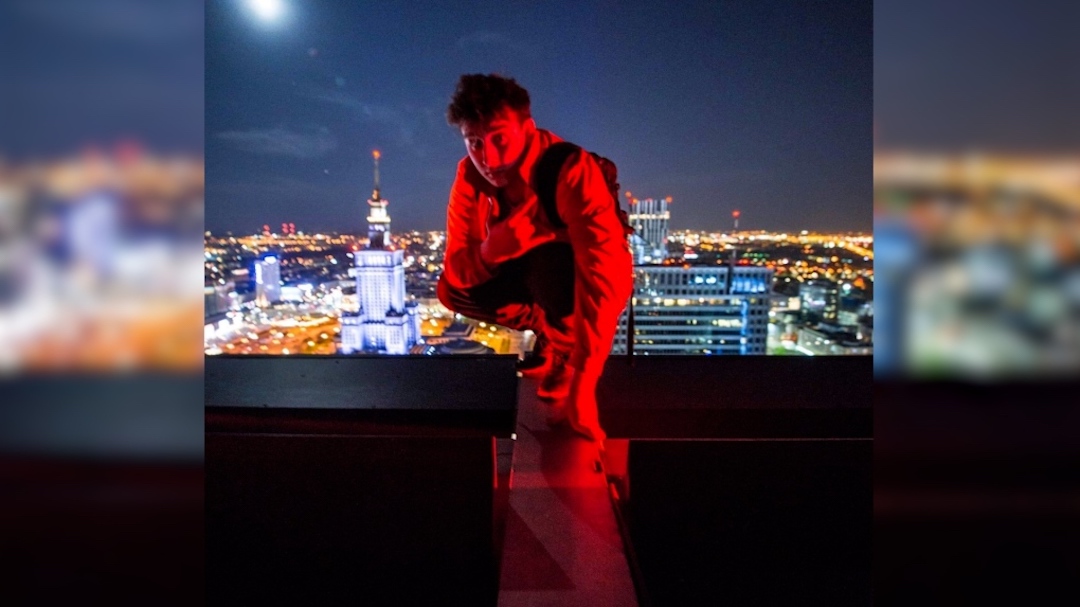 "We would say, watch out, this isn't fun. This isn't entertainment that young people should be interested in. It's so dangerous,"  Conrad's father, Dariusz Rybicki told CTV News during an interview from Poland. "You cannot compare it with sports or having hobbies. This is so deadly. One small mistake can end your life," he said.
Since at least 2012, the photography movement known as "sky-high photography"  or "rooftopping" has gained popularity. In this trend, photographers, accompanied by their models, venture to great heights in city centres, hoping to capture breathtaking views from elevated vantage points.
Tom Ryaboi, a photographer based in Toronto, gained prominence as a leading figure in the "rooftopping" movement. While it garnered him a substantial Instagram following — surpassing 1118,000 people — along the way he encountered legal trouble to his expeditions, resulting in his arrest on a number of occasions.
The Rybicki's said they are planning to create a foundation called "Conrad's Peak" to warn people about the perils of "rooftopping" and to fight the promotion of them.
"It's not a question of a nice picture of view or whatever. This cost our son's life," said Dorota Rybicki.