There's no doubt Ontarians have been through the ringer this past year. But things are looking up, and it's safe to say we're all in need of a relaxing getaway — even if it's just a few hours outside of the city.
With spring officially in bloom and the sweet promise of the coming summer months, you might be looking for the perfect place to let loose and relax, whether it's vacation with family or a getaway with friends. From Prince Edward County to Muskoka, Ontario is full of beautiful vacation rentals you may want to consider booking for a weekend stay this summer before they're all snagged.
Located just two hours outside the GTA in Havelock, this freshly renovated cottage features a bright, open living space, a fire pit and an expansive deck overlooking Oak Lake. The property also boasts 145 feet of private shoreline perfect for long, romantic walks and blissful sunbathing. The cottage is aptly named Rowan Cottage Co. after the rowan tree which, according to folklore, is said to bring happiness and good fortune to those who plant it near their home.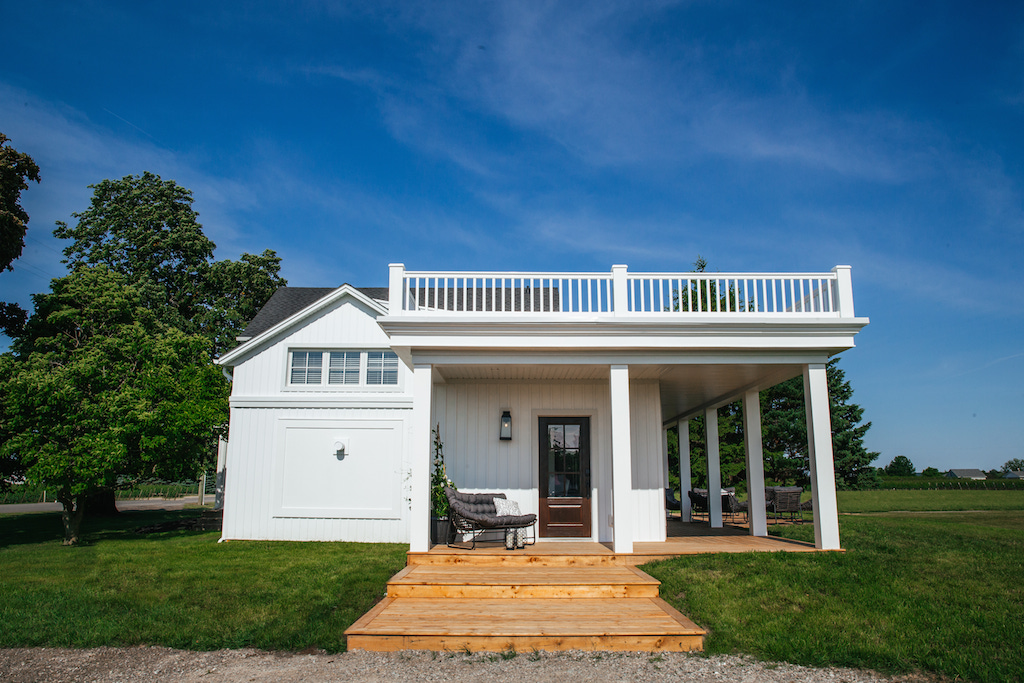 This rustic-chic farmhouse is the ideal getaway for wine lovers in need of a countryside retreat. Founded in 1998, 13th Street Winery has been a staple in the Niagara community for more than two decades. Nestled among the vineyards of the winery estate, the farmhouse boasts sleek interiors, four bedrooms and a spacious outdoor patio where you can sip wine while watching the sunset.
Originally built in 1796, this historic farmhouse near Sandbanks Provincial Park has been newly renovated and sleeps eight comfortably. Dubbed "Pettit House" after the original residents who were one of the first families to arrive from upstate New York as loyalists, the home retains the rustic, natural charm of the area. A nearby lake provides calm serenity while a marsh doubles as a haven for a variety of birds.
Nestled in the heart of Muskoka, this picturesque cottage on Loon Lake is just a five-minute drive from Gravenhurst. The space is newly renovated and features three bedrooms plus a loft and a large, open-concept living area. If you're hoping to stay active during your getaway, be sure to make use of the kayaks and canoe that come with the cottage.
With eight acres of land and almost 1,000 feet of shoreline, Woods Landing Cottage on Georgian Bay is a condo dweller's dream. Just a one-and-a-half-hour drive from the city and newly renovated in 2018, this property blends the expansive beauty of the great outdoors with modern luxury — the kitchen comes with heated floors for chilly spring nights and a large granite island, while the multi-level deck is complete with glass railings and a hot tub.