For the first time in over 40 years, the cottage at 4-1124 Island Park Rd. is up for grabs. The charming listing is enviably situated along Lake Rosseau and comes with 555 feet of shoreline. It also sits on a 2.6 acre lot, so there's no shortage of outdoor space.
This Muskoka Lakes cottage comes with a wraparound porch, a three-slip boat house and plenty of yard space to hang out at during the summer. It's on the market for $6.495 million.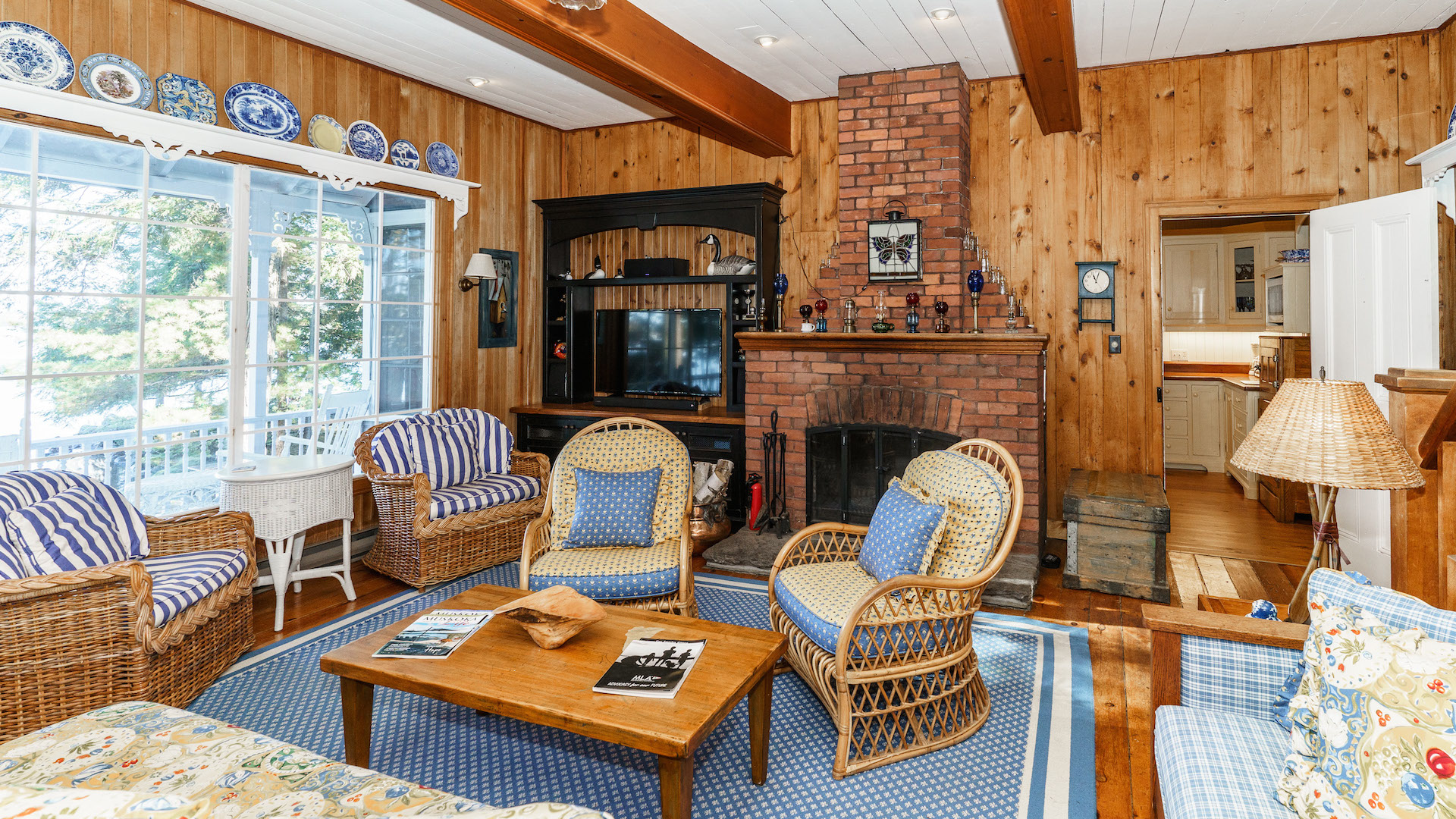 The living room is packed with old school cottage charm. It's designed with wooden walls, white ceilings and large windows looking out to the water.
Here's a look at the spacious kitchen. It features wooden countertops and cream coloured cabinetry.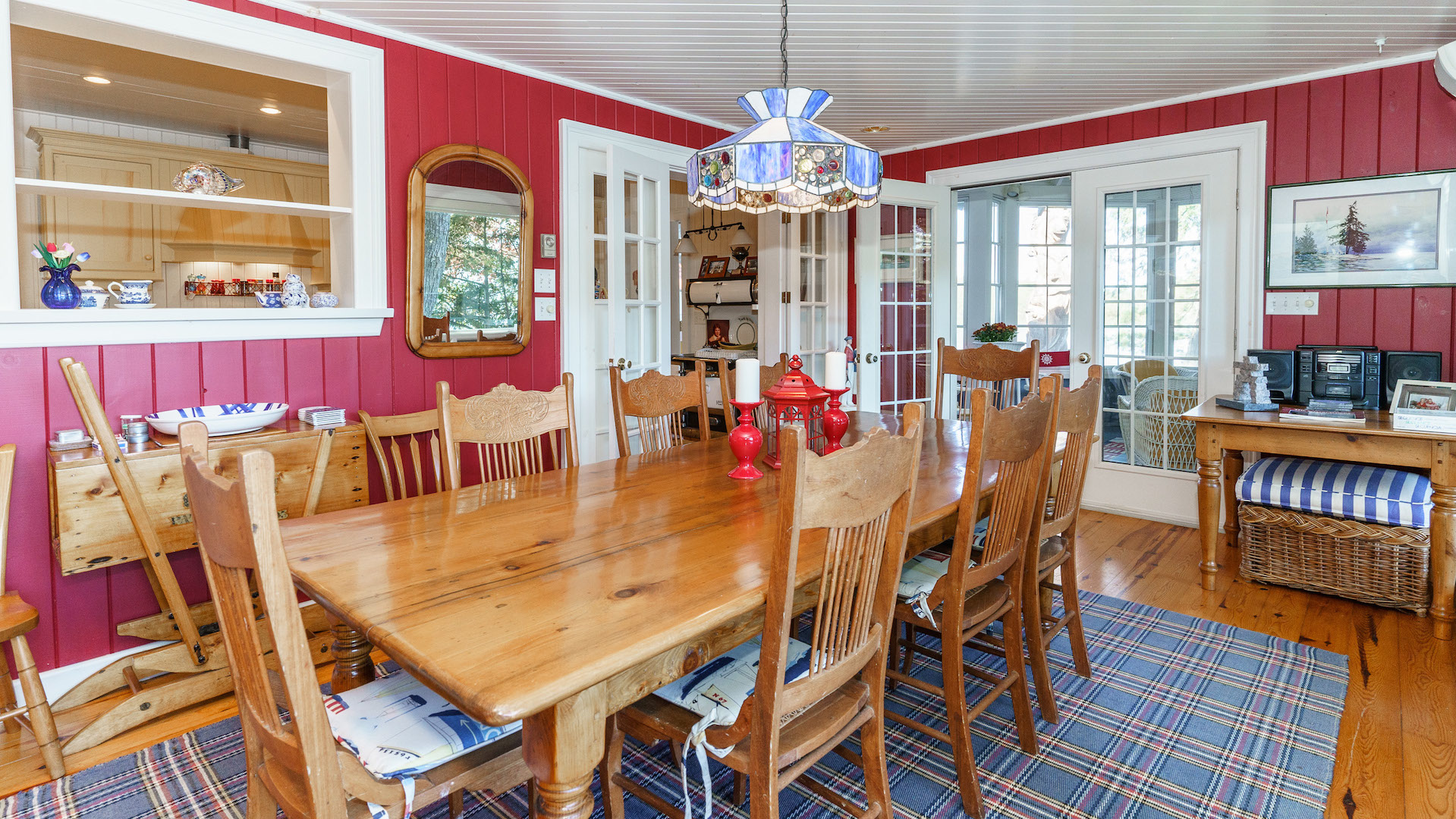 Bright red walls pop in the dining area.
A set of double doors lead you to the light-filled Muskoka room and wrap-around porch.
The porch has a staircase leading down to the yard. There's plenty of space for barbecuing and lots of tall trees if you want to hang out in the shade.
Check out the putting green next to the cottage.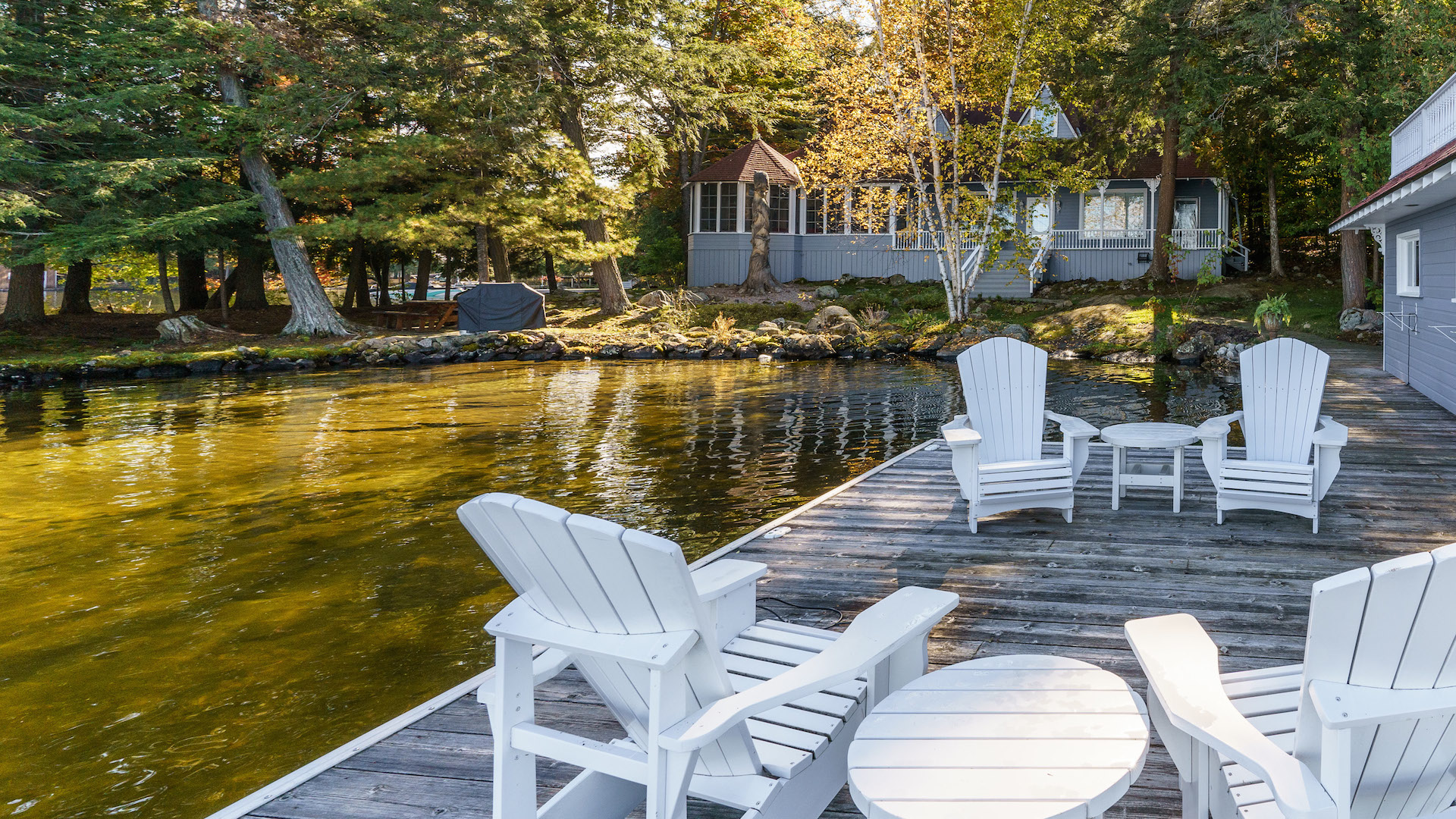 The two-storey boat house along the water is worthy of its own postal code. It comes with a bedroom and living area that will be perfect for accommodating guests. The upper level has plenty of patio space to soak in the sun.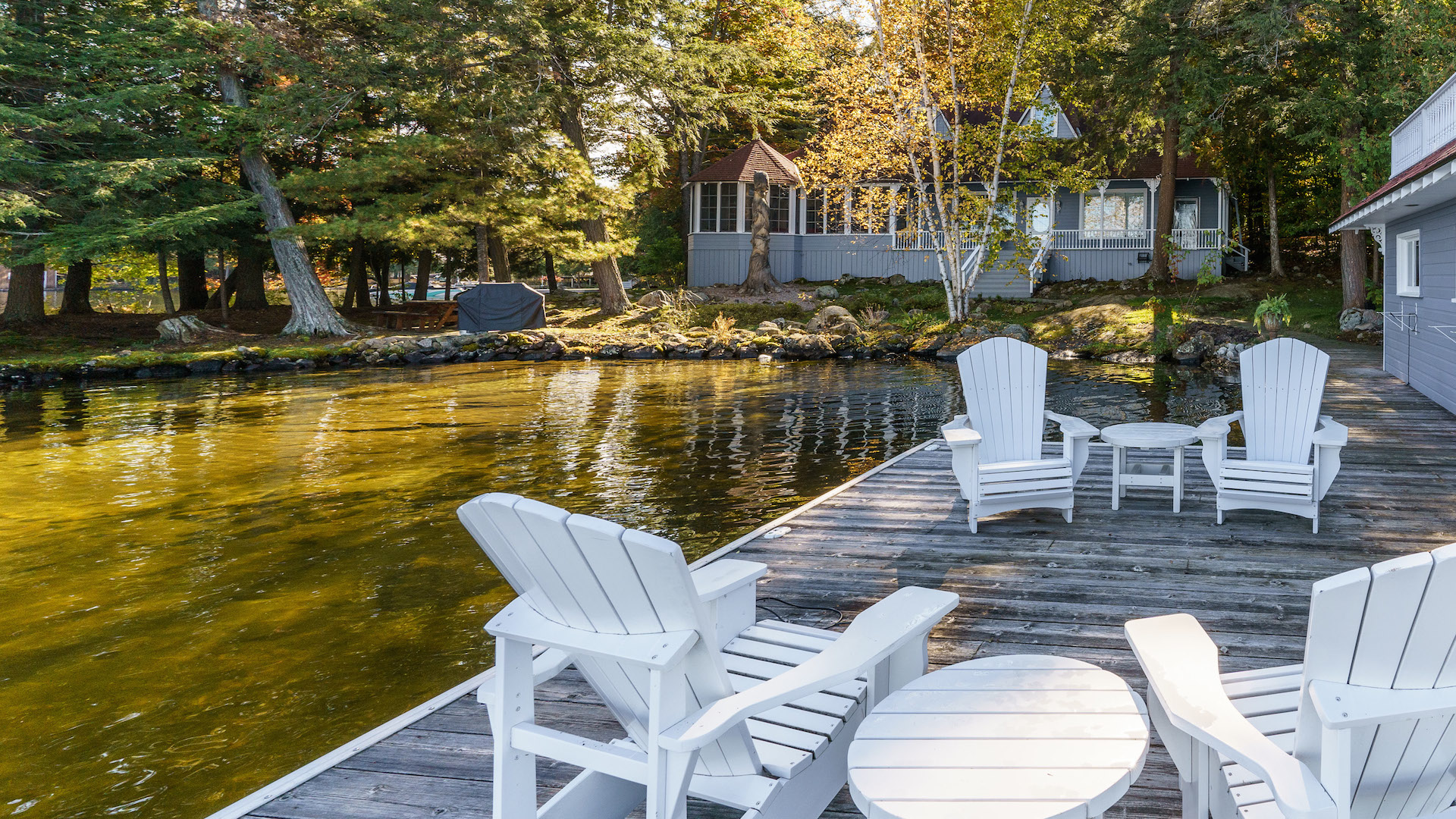 Residents can also hang out along the water's edge and take in close-up views of Lake Rosseau.
There's a spot for Muskoka chairs right along the shoreline.
4-1124 Island Park Rd. is listed with Marilyn Mannion of Chestnut Park Real Estate LTD., Brokerage, Port Carling.