At the foot of an estate drive flanked by tall cedars and the Tiffany blue waters of Georgian Bay in the distance, you'll come upon the most fantastic of vacation homes nestled within 98 acres of pristine land at 201 Little Cove Rd.
Listed at $9.7 million, this seven-bedroom, eight-bathroom palatial home offers countless amenities. Having been a boutique resort, 201 Little Cove Rd. is now awaiting a new owner to enjoy its show-stopping grandeur.
With a blend of modern-meets-nature architecture and beautifully landscaped grounds, this property is in Tobermory, a stone's throw from Fathom Five National Marine Park.
Cottages, or, better put, private holiday retreats, don't get better than this!
Inside, you'll find a grand gallery with towering ceilings, rustic amber-coloured Douglas fir accents, and three whole stories of windows that let sunlight cascade into this beautiful space.
Here's the reception room. With access to one of several balconies that sweep the length of the house, and a cozy fireplace for winter nights, this room is ideal for every season.
On the lower level, you'll find the dining hall with room for a banquet table. Featuring wrap-around windows and a wood-burning fireplace, this room also has an enchanting indoor garden. Talk about dining in style!
The kitchen is professional-grade and is just waiting to be used by a Michelin star chef — or a creative spirit.
Down the elegant hallway, you'll find a multitude of rooms.
This picturesque library offers views of the water. It's the perfect spot to unwind. Behind you, there's a short flight of stairs leading to a loft with a sitting room.
And here it is. Those views are stunning!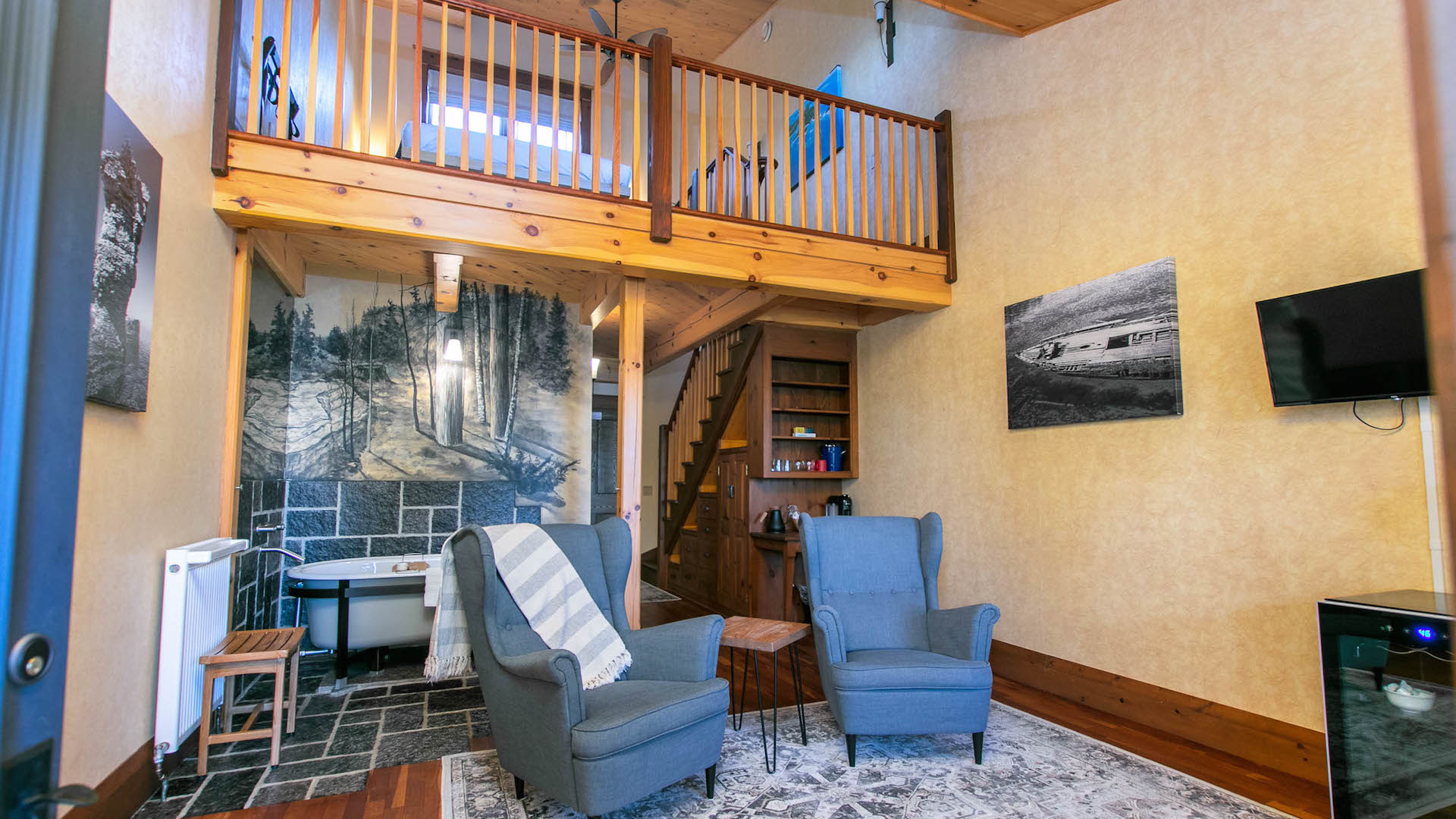 Here's one of several bedroom suites. This one features a roll-top tub, den and a delightful loft bed.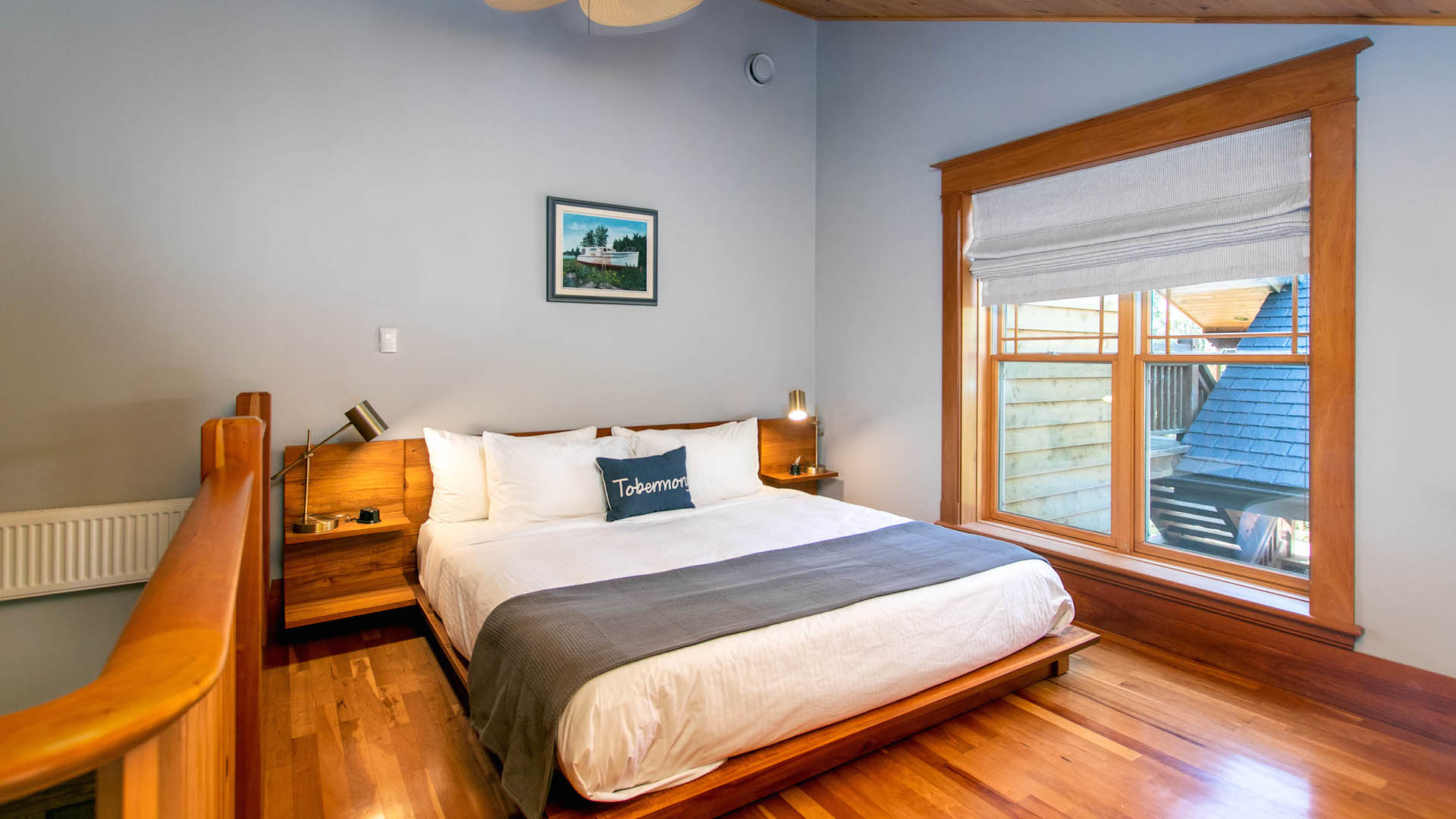 Here are two more comfortable bedrooms.
One of the many luxuries of this home is this fabulous indoor sauna. Imagine being able to unwind here any time you please.
Outside, you'll find this fantastic infinity-accent pool. It's easy to picture yourself lounging poolside with a cocktail here.
Beyond the curated gardens lies 700 feet of sparkling jewel-toned waterfront. The multi-platform decks offer some epic spots for sunbathing, stargazing or daydreaming.
Can't get enough of this lavish waterfront retreat? Check out this video to see more!
201 Little Cove Rd. is listed with Mark McDade of Chestnut Park Real Estate Ltd, Brokerage (Tobermory).