Gracing the glittering shores of Lake Erie, 193 McCormick Beach Rd. is just a short walk through scenic countryside to three local wineries.
Located in Essex County, Canada's southernmost point and Ontario's warmest climate, this modern $1.65 million lakefront home has four bedrooms and two bathrooms.
And the bonus? It also happens to be situated in the best part of Canada for butterfly and birdwatching.
Here's the living room. It features two levels of windows, a soaring ceiling and this gorgeous gas fireplace. Those stairs lead to a mezzanine hallway with access to the second-floor balcony.
Look at that view of the lake. It's stunning!
The kitchen has tons of storage and plenty of space to get creative. The quartz-topped island is a great spot to whip up a new recipe.
The kitchen and dining area is big and bright. It has direct access to the most perfect sunroom.
Here's the sunroom with beautiful views. With all that sunlight, you could even have an indoor garden.
This is the primary bedroom. Its cozy gas fireplace makes for a relaxing atmosphere.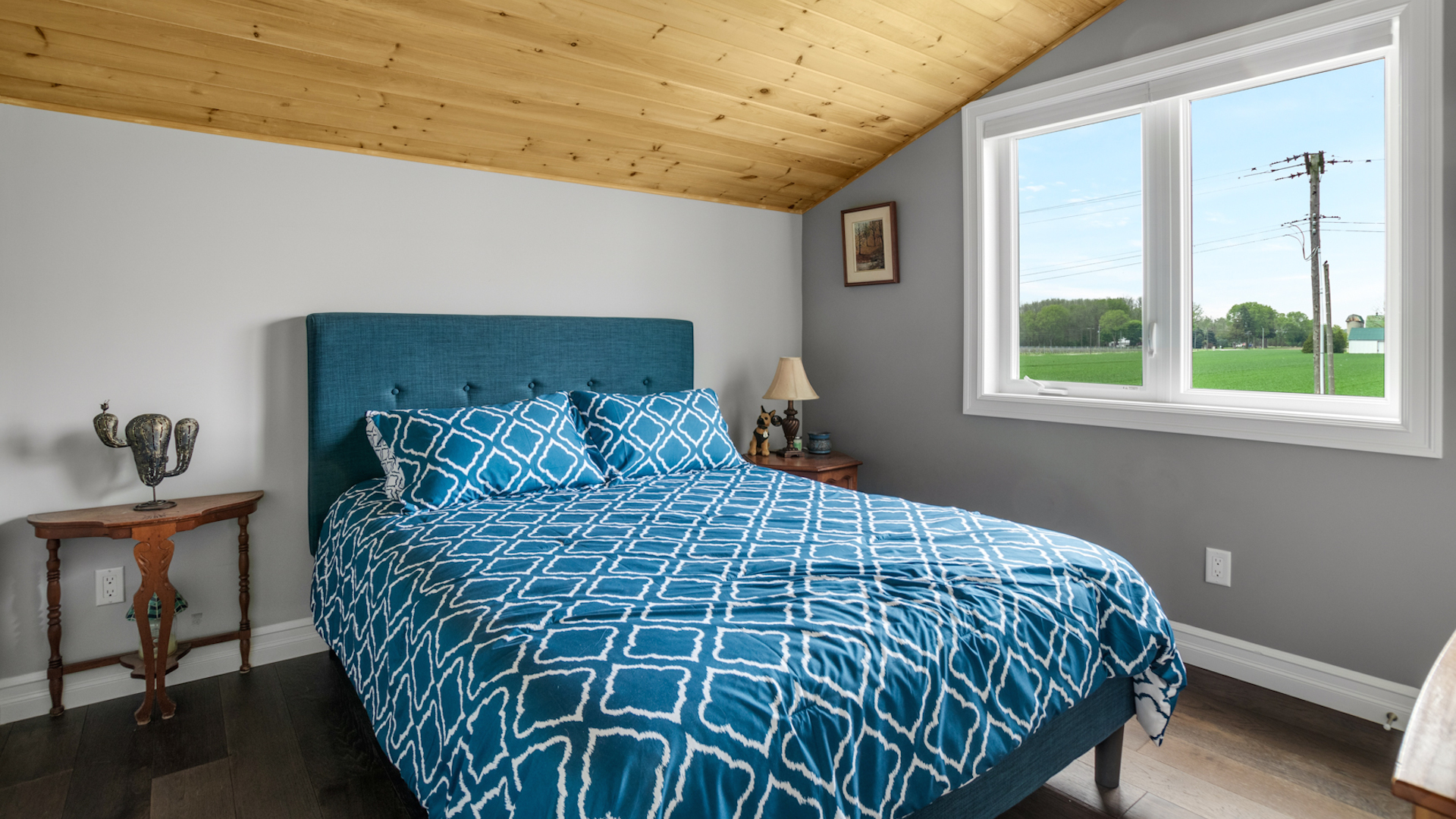 Here are two more bedrooms. Both come with lovely views and plenty of natural light.
The basement has plenty of room to spread out.
Look at all of that green space. Also, do you see the adorable bunkie house to the right? It's a great spot for extra guests.
Here's the huge back patio perfect for entertaining friends and family. What's more, it has a remote control retractable awning — so you can get as much sun as you please (or not).
The firepit practically beckons you to gather around and enjoy the crackle of wood, majestic views, and of course, some hot dogs.
Framed by lush green pastures as far as the eye can see on one side and the ever-changing blue of the lake in the other direction, can this home be any more picturesque?!
193 McCormick Beach Rd. is listed with Barbara Manery and Chris Bishop of Pinnacle Plus Realty Ltd.