Directly across from the Royal Ontario Museum and the Royal Conservatory of Music, 1202-206 Bloor St. W. is surrounded by Toronto's renowned arts and cultural gems.
Featuring three bedrooms and three bathrooms, this $4.995 million Museum House suite borders the Annex and prestigious Yorkville, making for a dreamy address to call home.
With over 2,540 square feet of space, convenient in-suite elevator access and breathtaking views, this home is a show-stopper.
The contemporary living room offers a refined ambiance. It features not one but three gorgeous sitting areas, airy 10-foot ceilings, and floor-to-ceiling windows for tons of beautiful sunlight.
The dining room overlooks the museum and offers enviable views of the city at any time of day.
The modern two-sided pillar fireplace offers such glamour to this space. Imagine enjoying your favourite movie surrounded by the twinkling city skyline and a cozy fire.
This must be the sleekest kitchen around. Look at all that counter space and chic champagne-toned cabinetry. Speaking of champagne, do you see that fantastic wine fridge?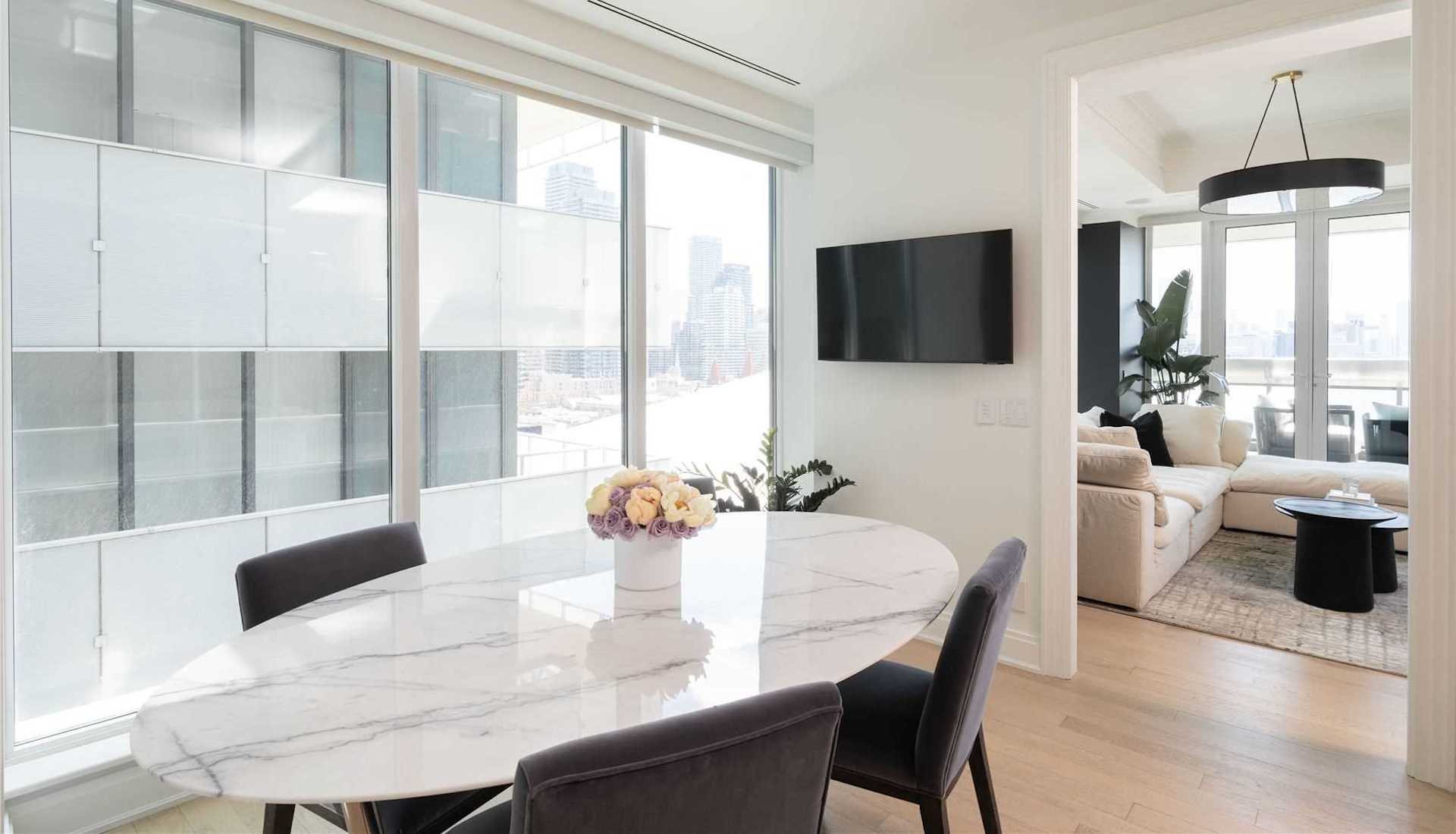 The kitchen also includes this casual dining area ideal for weeknight meals.
The corner windows of the primary bedroom offer the perfect amount of light.
This, if you can believe it, is the luxurious ensuite bathroom. There's even a walk-in closet.
Here's the secondary bedroom. It's a perfectly cozy place to lay your head.
The third bedroom can be transformed into any number of uses. Here it's being used as a home office.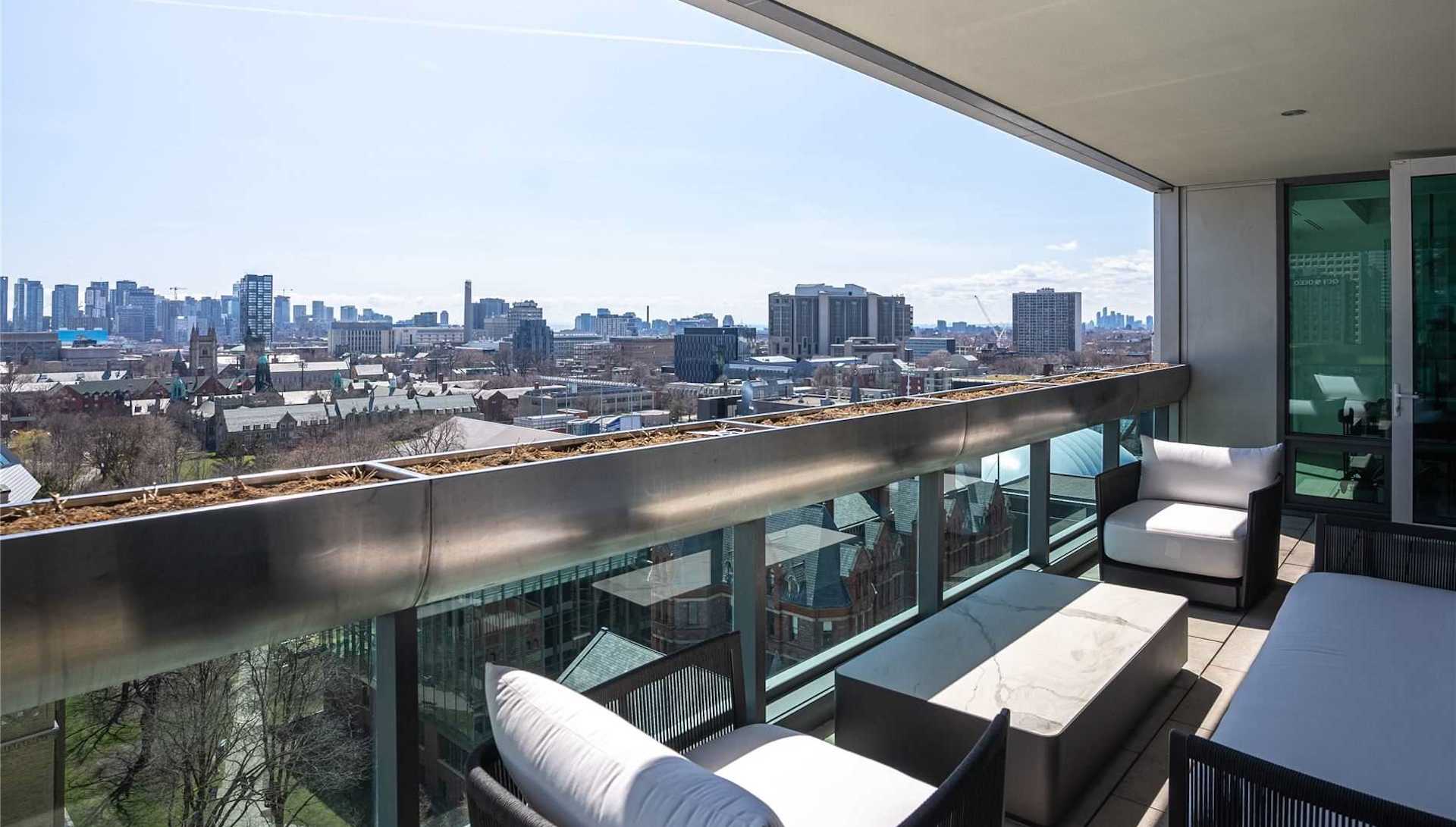 The balcony has amazingly unobstructed views of Toronto. Look at that skyline — it's like a postcard.
1202-206 Bloor St. W. is listed with Nancy Lee Jobin of Sotheby's International Realty Canada Brokerage.