Toronto director Sarah Polley on an Academy Award for Best Adapted Screenplay for her brilliant film Women Talking.
The All-Canadian film was also up for Best Picture, which was won by Everything Everywhere All at Once.
Also of note for those cheering on the local side at the Academy Awards last night, Brendan Fraser, who spent time growing up in Toronto and attending Upper Canada College, won Best Actor for his role in The Whale.
Director Daniel Rohar won Best Documentary Oscar for Navalny — a film aboutRussian opposition leader Alexei Navalny.
Women Talking is a work that is leaving audiences and critics alike praising the film for its bold take on real-life events from an isolated Mennonite community as well as the film's jaw-dropping talent.
StreetsofToronto spoke with Polley about the groundbreaking film prior to its release across Canada earlier this year.
What was your gut reaction to the story?
It just kind of went through me like a bullet, like I just had such a profound experience reading it.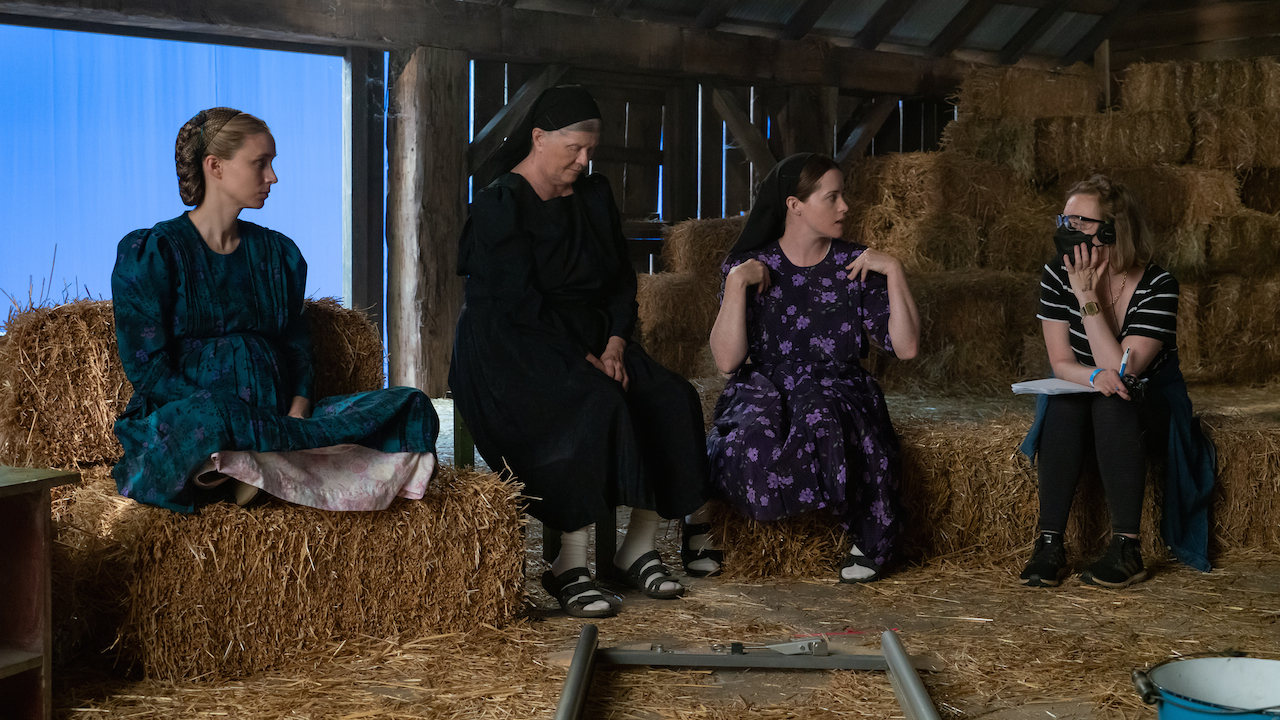 What was it?
Something about it just felt like it was getting to some kind of essential material that we'd all been kind of worrying around and wearing these, like, scabs and suddenly just, like, ripping them off and showing us the essential roots of a lot of the conversations we've been having.
Is it about creating new stories in an attempt to break these cycles?
I think there's just this sort of urgency that these women have because they're in such a heightened moment, and they need to make this decision so quickly. They're having to focus on what it is they want to build. That's a question that gets lost.
This idea of coming together to create something entirely new feels very different.
I think that there are a lot of conversations about changing the world. Often, I think we picture that as what if different people had a seat at the table? And I think often there's not enough conversation about what if we made a new table because this table sucks.
It's a shift that could apply to other issues.
I mean, democracy is complicated and messy, and sometimes what's required is to be in a room of people with very different beliefs than yours and hammer something else out together and find a way forward.
How did the film change you?
It was really powerful. And it left me far more optimistic as a person. And I have faith in people. I feel like it was just an incredible group of human beings to work with and to get to watch work and to see how much people were able to put themselves aside and sort of do things for the collective.
I was happy to see Sheila McCarthy in the film.
She is someone I've always admired. And I loved getting to see her play this part.
Your kids were background characters. How did that go?
I mean, I felt pretty neurotic about that experience because, you know, I didn't have the best time on sets as a kid. And I'm not sure how I feel ethically about kids being on set. But you know, that was par for the course and they were very understanding.
Did any of your kids pick up the acting bug?
One of them was very interested but was interested from before, and this was sort of the reason they were able to negotiate their way on set.
What's your daily ritual?
A daily ritual? I meditate and exercise every morning.
What was your first job?
Oh my god. I was, like, I was four years old acting in a movie called One Magic Christmas.
What is the worst piece of career advice you've received?
The worst piece of career advice I've ever received was just anything that was in the mode of 'Do this even though you don't want to do it because it'll open doors.'
What's your favourite Toronto restaurant?
I really like Grey Gardens.
Where's the first place you send visitors?
I take them for walks in the ravines or Kensington Market.
Where's your favourite view in the city?
Probably from the islands looking back at the skyline.
What's your prized possession?
I have, like, an UPPABaby Vista stroller that I've been rolling around for 11 years and that has, like, cracked apart and hardly works, and I am very nostalgic about it.
Where do you go to get away from it all?
I go up north a lot.
Who in Toronto would you most like to hang out with?
Miriam Toews.
What one thing do you have multiple versions of?
Probably sneakers.
What is your idea of perfect happiness?
I'm reading with my kids under blankets with a cup of milky sugary English breakfast tea.