OUR JUDGES Claudio Aprile, Suzanne Barr, Stuart Cameron, Ryan Campbell, Anna Chen, Adrian Forte, Julie Marteleira, Mark McEwan, Nuit Regular, Anthony Rose, Ruth Tal and Janet Zuccarini
It would be an understatement to say 2020 has been an uncertain year for restaurants — one that saw far fewer openings than the norm and an unfortunate number of permanent closings. With that in mind, we decided to do our annual best new restaurants list a little differently this year. Since we'll all be eating in our homes for the foreseeable future, we asked some of Toronto's most notable chefs and restauranteurs to share their favourite new spots for takeout. From piled-high fried chicken sandwiches to elegant sushi spreads, these are Toronto's top takeout restaurants for 2020.
---
CHEF ADRIAN FORTE, YAWD: "This place is extremely special because of the bold flavours of pizzas along with the unique selections of toppings."

POST CITY'S TAKE: After a successful run of pop-ups in summer 2020, Saints Island Pies is serving its Filipino-inspired pizzas out of a permanent space in the former Wallflower restaurant. The "island pies" at Saints have a thick crust and crispy edges, similar to Detroit-style pizza. The pies' texture and flavour profile, however, is unique, thanks to a rice flour dough and a signature sauce made with chili, garlic, lemongrass and roasted onions. The pizzas are topped with Filipino-influenced ingredients, often riffing on traditional pizza toppings. The Bespren longganisa, for example, is loosely inspired by a classic sausage pizza, but instead, it's layered with sweet garlicky longganisa sausage, roasted onions and a fried egg. Sides, too, play homage to the owners' Filipino heritage. Roasted brussels sprouts are tossed in fish sauce caramel, and the caesar salad is finished with crumbled chicharron. Pies come in small and large sizes and can be paired with a selection of Canadian beers and wines available. 1665 Dundas St. W.
---
CHEF NUIT REGULAR, KIIN & PAI: "I've been craving a lot of comfort food during the pandemic, so Joybird Fried Chicken hits the spot for me."
POST CITY'S TAKE: Known for their Taiwanese, Southern-style, dark meat fried chicken, Joybird Fried Chicken and chef Trevor Lui are breaking down barriers across the Toronto food scene. This year, Lui and his sister founded Quell, a unique talent agency that seeks to partner talented BIPOC chefs, drink experts, mixologists and lifestyle influencers with small businesses and corporate partners. Lui is keeping things fresh during a difficult time for the food industry, adding vegan and gluten-free options, as well as Uber Eats BOGO offers and Lockdown Party Boxes. The must-tries: the JoyBirdie chicken cutlet burger, meatless farm vegan bao burger, durty fries, and kung pao cauliflower (don't forget your Joysauce). While you're buying your meal kit, you can also pre-order a copy of Lui's forthcoming debut cookbook, The Double Happiness. 28 Bathurst St.
---
CHEF CLAUDIO APRILE, MASTERCHEF CANADA: "Spaccio has become my weekly grocer. Once you walk in, you're hit with the aroma of baked bread, espresso and of course the bombolonis."
POST CITY'S TAKE: Spaccio, Terroni and Sud Forno's 16,000-square-foot commissary and café opened in early March, just weeks ahead of Toronto's first lockdown. Spaccio functions as a central kitchen for the Terroni empire, producing fresh pasta, sauce, pastries, salumi, formaggi, sweets and other homemade items for its restaurants across the city. The wide-ranging takeout program features everything from Terroni branded grocery items to fully prepared Italian meals. You can stock up on fresh bread, which is made using grain and flour imported from a family-run mill in Italy, as well as baked goods and pastries. Spaccio has meal kits for making pizza and pasta, heat-at-home meals like eggplant parmigiana, plus traditional takeout dishes that run the gamut from beet salads and sandwiches to burgers and grilled octopus. Like any Italian restaurant worth its salt, Spaccio also has a vast selection of wines and recently started hosting monthly virtual wine tastings with Italian producers. 22 Sackville St.
---
JANET ZUCCARINI, GUSTO 54 GROUP: "I've discovered all sorts of goodies including their house-made walnut honey. A new kid on the Ossington block to keep your eye on."
POST CITY'S TAKE: With the proclamation "Restaurants are dead. Long live the restaurant," Ian McGrenaghan and Colin Tooke, the owners of Parkdale's Grand Electric, debuted their newest venture: Manita, a café, grocer and bar. Designed as a community hub for meals, snacks, drinks and shopping for curated ingredients, Manita has pivoted to takeout and delivery for their house-made food and pickup for grocery items. If you're stopping by, we recommend the Manita brand walnut honey (if you can snag it), Portuguese Lata tinned seafood (choose from sardines, codfish, squid or octopus) or Manita Chili Crunch. The restaurant is open 9 a.m. to 6 p.m. Sunday through Thursday and 9 a.m. to 7 p.m. Friday and Saturday. In the morning, get the classic breakfast sandwich with a fried egg, mahon cheese, braised kale and bacon on a house-made English muffin. For lunch, grab the smoked salmon baguette, with the baguette courtesy of Blackbird Baking Co. These simple, Mediterranean-inspired ingredients have kept Manita bustling with a mix of the owners' regulars and new local devotees. 210 Ossington Ave.
---
CHEF JULIE MARTELEIRA, LEÑA: "I ordered the neighbourhood meal and absolutely loved it. They also have a great little bottle shop with a really nice selection."
POST CITY'S TAKE: Although 2020 wasn't an auspicious year to open a new restaurant, we're glad to see the return of executive chef Basilio Pesce after Porzia's surprise closure in 2015. Osteria Rialto pays tribute to Pesce's southern Italian heritage with a blend of Ligurian, Emilian, Tuscan and Roman flavours. The recently revamped Neighbourhood Meal is a five-course feast available Wednesday to Saturday (pre-orders only). With a new meal each week and an optional wine pairing, plus a fully stocked bottle shop, Pesce is elevating lockdown takeout. A typical degustazione opens with house-made focaccia, followed by arancini milanese with braised veal shank, baby gem with bufala mozzarella, tagliatelle pomodoro and roasted veal and finishes with a chocolate torta. While you're picking up your meal, check out the cocktail kits, which are made and bottled on site. The Fireside Chat, for example, features Lot 40 rye, cardamon amaro and sweet vermouth. 1006a Bloor St. W.
---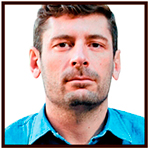 CHEF STUART CAMERON, AZHAR: "Bernhardts has been a staple in my lunchtime rotation. You can't go wrong with anything you order."
POST CITY'S TAKE: Following a year of critical acclaim for their French restaurant Dreyfus, Zachary Kolomeir and Carmelina Imola are topping "best of" lists once again with a new concept focused on homey, locally driven fare. The menu at Taverne Bernhardts centres on Ontario-raised rotisserie chickens, which are roasted to crispy-skinned perfection and served with fries, house-made gravy, coleslaw and Brodflour buns. To pair with the chicken, Taverne Bernhardts offers a rotating array of veggie small plates, many of which feature produce sourced from chef Matty Matheson's Blue Goose Farm. Co-owner Dan Dooreck, formerly of La Banane, is behind the wine program that, like the one at Dreyfus, emphasizes organic and biodynamic bottles from small producers. The name Taverne Bernhardts is another nod to the Dreyfus Affair, a 19th-century political scandal that inspired their first restaurant. Sarah Bernhardt was a well-known French actress and a supporter of exonerating the accused officer in the affair. 202 Dovercourt Rd.
---
CHEF RYAN CAMPBELL, IL COVO: "Insane savoury meat pies are their newest addition — they are top-notch. Everything on their menu is perfect."
POST CITY'S TAKE: Canadian hospitality giant Oliver & Bonacini teamed up with Big Rock Brewery to deliver this uniquely Canadian take on traditional pub fare. Liberty Commons has been pulling out all the stops to translate its modern farm-to-table experience to takeout for the first time. Chef de cuisine Ryan Lister marries his British fine dining experience with the laid-back comforts of familiar favourites, resulting in a hybrid of traditional wings, burgers and fries with locally grown salads and vegetarian-friendly variants. The pie shop allows dinners to stock up on frozen individual or family-sized rolls, pasties and sweet and savoury pies. Our ideal socially distanced dinner: the Sunday Roast, a weekly special featuring wood-fired Alberta strip loin, Yorkshire pudding, "me nan's roasted potatoes," root vegetables and "proper pan" gravy. Pair it with the wide selection of Big Rock tall cans, six and 12 packs or growlers available through Liberty Commons's online beer shop. 42 Liberty St.
---
CHEF SUZANNE BARR, AUTHOR OF HOMECOMING: "Their takeout makes eating at home feel a little more civilized when I'm missing dining in."
POST CITY'S TAKE: Combine our collective craving for comfort food with the challenges of transporting fancier fare for takeout, and it's no wonder the 2020 restaurant landscape was dominated by burgers, pizza and fried chicken (not that we're complaining). If you're celebrating a special occasion, stuck in a takeout rut or in the mood to treat yourself, Minami is here to save the day with its exquisite platters of flame-seared sushi. The latest concept from Aburi Restaurants Canada, the hospitality group behind Miku, Aburi Hana and Tora, Minami's menu of bentos, bowls and rectangular oshi sushi will feel familiar to fans of the brand. Minami branches out from its sister restaurants, however, with eclectic small plates that include meat-based dishes like the citrus-glazed charcoal aburi chicken with truffle kimizu, kurozu vinaigrette and radish. When dine-in resumes, Minami also has an exciting cocktail program locked and loaded. 225 King St. W.
---
CHEF ANTHONY ROSE, FET ZUN: "Some of the best fried chicken in town, made by the sweetest people around. I once ate a whole bird in one sitting."
POST CITY'S TAKE: Ding-a-Wing is a pandemic pivot by Roncesvalles restaurant Tuk Tuk Canteen, a Cambodian eatery that first opened in 2018. Ding-a-Wing swaps out Tuk Tuk's Southeast Asian–influenced small plates for an unfussy, takeout-friendly menu that sees fried chicken taking centre stage. Chef and co-owner Mike Tan says it's a concept he's wanted to bring to life for more than a decade. The restaurant's name is a play on Chuck Berry's innuendo-laden song "My Ding-a-Ling." Ding-a-Wing's fried chicken is brined with lemon, smoked paprika and thyme, dunked in buttermilk and deep-fried until it's golden. The bone-in fried chicken, which is served with a honey dill sauce, comes in whole and half portions, with a choice of sides like cayenne-seasoned fries, potato salad or creamy slaw. Ding-a-Wing also offers boneless fried chicken and a fried chicken sandwich served on a Martin potato bun with slaw and pickles. 397 Roncesvalles Ave.
---
RUTH TAL, FRESH RESTAURANTS: "They are the fluffy, melt-in-your-mouth kind of doughnuts. The rose pistachio doughnut is my favourite."
POST CITY'S TAKE: Like any satisfying dine-in meal, a takeout feast isn't complete without a sweet finish. Fortunately, vegan bakery Bloomer's continued its expansion across the city in 2020, opening a third location in Bayview Village in December. At its newest outpost, Bloomer's continues to churn out handcrafted, vegan baked goods daily. The zucchini chocolate chip muffin has been a regular item on the menu since the bakery's first location opened in 2014. Bloomer's is particularly well known for its over-the-top doughnuts, which come in creative flavours, like rose pistachio and birthday cake, and tea blends like chai and matcha. They also do more traditional filled doughnuts, such as Boston cream and Canadian maple. The bakery also offers vegan cakes, as well as savoury baked items like focaccia and bagels. 2901 Bayview Ave.
---
CHEF MARK MCEWAN, THE MCEWAN GROUP: "They offer great quality deli meat. You can tell they care about what goes into the sandwiches."
POST CITY'S TAKE: Lambo's Deli has arrived to rescue us from sad sandwiches with its classic, deli-style hoagies. Owner Justin Leon has always had a soft spot for cured meats, thanks to his Italian roots. He was inspired by the addictively delicious deli sandwiches he encountered at bodegas on trips to New York City, feeling it was a lunch hour fixture that Toronto lacked. Fresh, simple ingredients set Lambo's sandwiches apart from run-of-the-mill packed lunches, as do the house-made ingredients, like pickles, black olive tapenade and pesto. Lambo's fresh bread arrives daily from the Drake Commissary, and veggies are roasted on site, and meats and cheeses are sliced by hand at the shop. The menu includes classic cold cut sandwiches, like the Italian trio with capocollo, mortadella, prosciutto, fresh mozzarella, roasted red pepper, pickled red onion, arugula, pesto and Calabrian chili spread, as well as an Italian vegetable sandwich for non-meat eaters. 176 Bellwoods Ave.
---
CHEF ANNA CHEN, ALMA: "Jill is so talented, and her pastries are to die for. Her chocolate cake is so addictive and decadent."
POST CITY'S TAKE: Barbershop Patisserie is a risk for industry veteran Jill Barber, who previously held positions as a pastry chef for the Paradise on Bloor Group and as the head of the pastry department at Blackbird Baking Co. Barber blends French pastry traditions with her English pub grub training. Barbershop's menu features a mix of savoury and not-too sweet. Some highlights include the kumquat opera cake with sour cream kumquat mousse and poached pear and vanilla bean mascarpone cheesecake, as well as the newly debuted puff pastry sausage rolls, with house-mixed sausage and maple. Although her one-woman operation recently added a second set of hands in sous chef and meat/butchery connoisseur Emma Bristo-O'Connor, Barber is still operating her shop on a small scale until lockdown measures are lifted. An online shop is in the works. In the meantime, keep an eye on her Instagram (@barbershopatisserie) for your best bet at snagging some of these limited quantity home comforts. 859 College St.
---
NEIGHBOURHOOD FAVES
We round-up our top local takeout spots.
YORKVILLE | Alobar's posh takeout program focuses on multi-course meals available for pre-order. Alobar also offers à la carte dishes from Wednesday to Sunday via Uber Eats, including one of the neighbourhood's best cheeseburgers (best paired with their crispy crinkle cut fries). 162 Cumberland St.
YONGE & EGLINTON | From the team behind Queen West Mexican bistro Fonda Lola, Clandestina offers a variety of approachable tacos, quesadillas and burritos. Tacos are served in corn tortillas. The "naked burrito" bowls see the burrito filling deconstructed and served on a bed of rice and beans. 2107 Yonge St.
LEASIDE | Darna Middle Eastern Kitchen specializes in homestyle Middle Eastern cuisine, including house-made taboon, a Levantine flatbread that's baked over hot stones in a pizza oven. It's lovely for dunking in traditional dips or garlicky shakshuka or pairing with grilled skewers. 1613 Bayview Ave.
BAYVIEW | Bring Kwan's famed all-day dim sum home with its takeout menu. Like its dine-in offerings, Kwan's to-go selection features a lengthy list of traditional dishes, including steamed or pan- and deep-fried options, congee, noodles, fried rice and an elaborate Peking Duck. 808 York Mills Rd.
NORTH YORK | A beloved takeout spot before the pandemic, the Copper Chimney is known for its authentic Indian dishes cooked on a coal tandoor. The pre-set Thali is a popular lunch option, while the jumbo prawns and whole or half chicken, both of which are marinated in tandoori spices and yogurt, are local faves. 2050 Avenue Rd.
THORNHILL | Brunch destination Ramona's Kitchen is offering its Benedicts and omelettes to go. Opt for the indulgent Schnitzel Benedict, which features two pieces of chicken schnitzel topped with portobello mushrooms, Swiss cheese, poached eggs and hollandaise and a side of fries. 7355 Bayview Ave.
---
MOST ANTICIPATED OPENINGS
These are the restaurants we're most excited to dine at in 2021.
VELA | The pandemic put a halt on this opening from mixologist Robin Goodfellow and Alo co-founder Amanda Bradley, which had been set to open last May. In previous interviews with Post City, Goodfellow has said the 4,000-square-foot restaurant will feature "lots of champagne." 90 Portland St.
MATT'S SMOKEHOUSE | Matt's Smokehouse is set to bring its BBQ eats to the Junction in February. The unfussy menu will include sandwiches, like smoked BBQ brisket, as well as classics like chicken wings and sausage. It's poised to be one of Toronto's best new BBQ restaurants to open in years. The Junction
ZITTO ZITTO TAVERNA | Zitto Zitto Taverna will soon open in Little Italy at 593 College St., which was formerly home to Salumi Bar. Instagram posts hint that the restaurant is from the same team behind Sotto Voce Wine & Pasta Bar and promise "ambiance, wines, cocktails, Italian cuisine." 593 College St.