A unique property just outside Toronto is currently for sale — and it includes a part of Lake Ontario! Travel to the foot of Pickering's Liverpool Road on a warm day and encounter a lively spot flanked by neatly kept Queen Anne-inspired townhomes, restaurants and quaint shops. For locals and those in the know, Frenchman's Bay has been a well-loved hangout since the turn of the 20th century. Now it's up for sale.
Listed at $60 million, 600 Liverpool Rd. is possibly one of Canada's most unique real estate opportunities. It includes a marine business, a 12,500-square-foot banquet and events centre and a protected bay in Lake Ontario.
Although most of Ontario's water is Crown land, Frenchman's Bay is a unique outlier to this rule. Deeded to the privately owned Pickering Harbour Company in 1853 by Queen Victoria, this slice of Lake Ontario real estate is a rarity.
"Normally, land under water is owned by the Crown, except in this case it isn't, and it's zoned residential," said sales representative Jim Kelly of Re/Max Hallmark First Group Realty Ltd.
The adjacent property at 591 Liverpool Rd. is also for sale. Listed at $20 million, it features a commercial boat storage and marine services facility.
"These properties carry a Charter from Queen Victoria which predates the Confederation of Canada," Kelly said. "It gives them total control over the water — 34 acres in Lake Ontario and 133 acres in Frenchman's Bay — and the land underneath."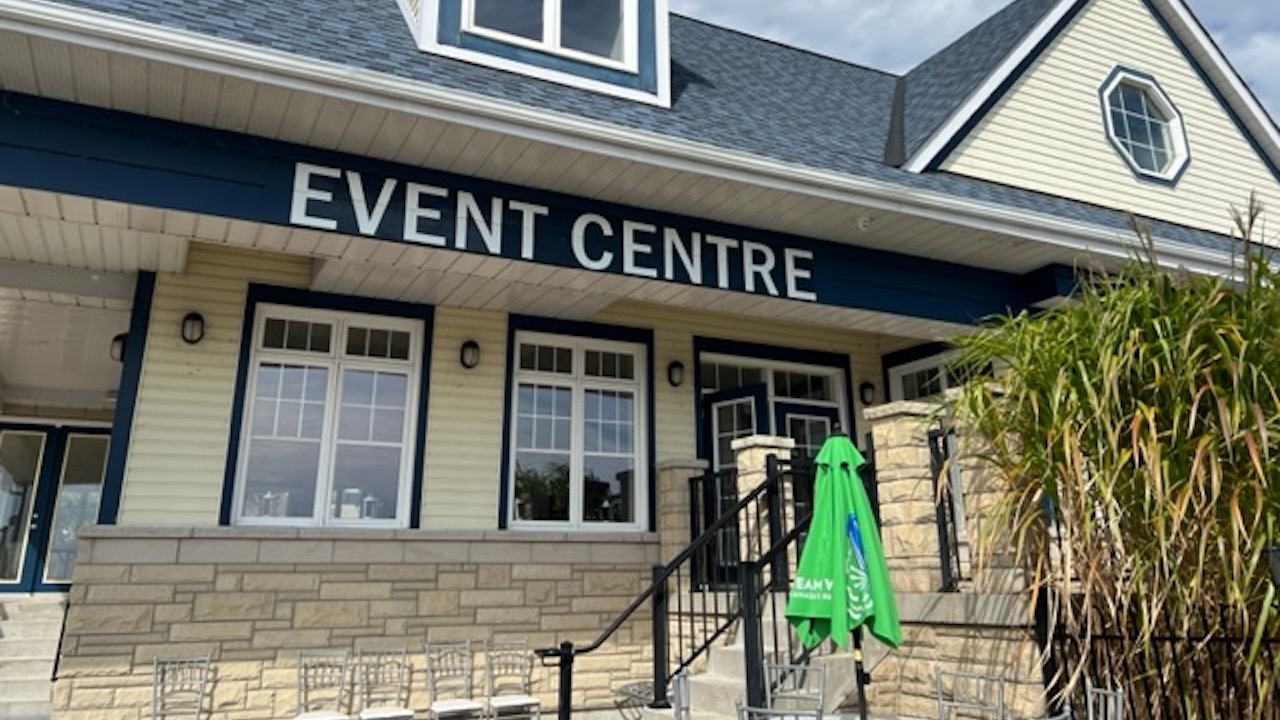 Initially a Great Lakes shipping hub, Frenchman's Bay later became known as a summer destination for turn-of-the-century cottage goers. With the introduction of a yacht club in the 1930s, followed by an extensive revitalization project in the early 2000s, the evolution of Frenchman's Bay has been ongoing for generations. But what does the future of this beloved section of Pickering hold? 
Because this property offers an opportunity for residential expansion, Kelly's website notes "limitless possibilities for development" — including the potential for a floating home community as seen in several conceptual drawings featuring a village of ultra-modern homes connected by canals.
There are examples of floating home communities all over the world, including in the The Netherlands, the U.K., Egypt and Seattle in the U.S. And of course, there's the nearby Ontario town of Friday Harbour — a burgeoning resort town with some waterfront homes. It's likely developers
As for who will acquire this coveted piece of Lake Ontario, "Any potential developers will also face competition from the City of Pickering, which has been eyeing the property for months," according to the Belleville Intelligencer.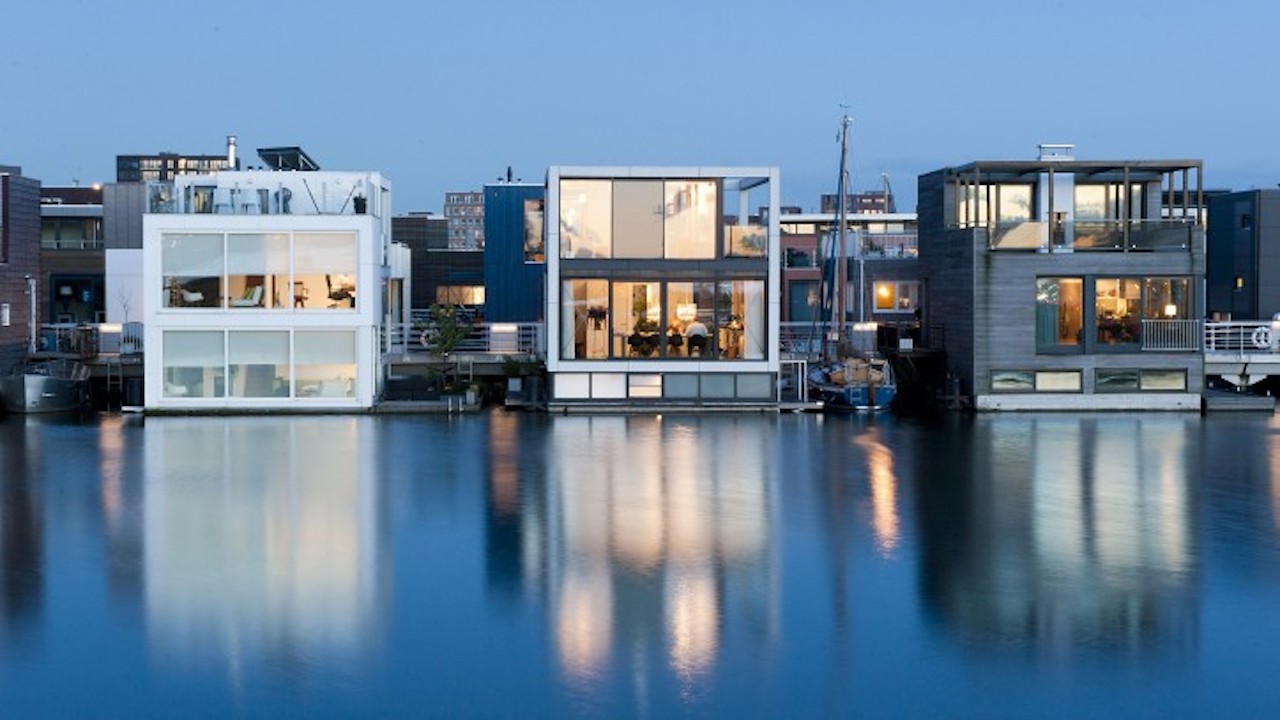 "Personally, I'd like to see the city as the "Custodian of the Bay" and government ownership of the Charter — a piece of Canadian history," Kelly said.
He believes it presents an opportunity for the citizens of Pickering to positively contribute to the further revitalization of South Liverpool "for the benefit of all." 
He also sees it as a chance to put "Pickering on the world map as a destination to visit or live" while potentially attracting industry and jobs.
"South Liverpool needs revitalization. It's super busy in the summer with no parking and deadsville in the winter. So how do we change that?" Kelly said.
Involving the community, council and planning consultants, to name a few, Kelly hopes to "engage visionary people to our forward plans to make Frenchman's Bay an international tourist destination."
"We already have the casino, golf courses, Toronto Zoo and Wonderland, and the finest under-utilized bay," said Kelly.
Listing an array of suggested water-based activities, from dragon boat tournaments and paddle board events to outdoor ice hockey competitions, Kelly also sees water-based activity and education centres as a potential. 
600 Liverpool Rd. and 591 Liverpool Rd. are listed with James Kelly of Re/Max Hallmark First Group Realty Ltd.