Get your urban paddling badge by completing these four on-the-water adventures about town this summer

Paddleboarding 
Toronto offers plenty of fantastic paddleboarding opportunities, but none quite so sweet as those offered on the Toronto Islands. The best time to paddle is later in the evening or early in the morning to catch the brilliant sunsets and sunrises. The channels are great for spotting wildlife.
Kayaking
There is always much to see along the shoreline at Harbourfront Centre, whether it is a tour over to Ontario Place, the channels and lagoons of the Toronto Islands or bird sanctuaries along Leslie Spit. Harbourfront Canoe and Kayak Centre rents boats and offers group and private excursions and tours.
Canoeing
The Humber River is a hidden gem in Toronto. More people might know the Don River, but try canoeing on it. The Humber is more secluded, offers wildlife viewing and a leisurely paddling experience. Humber River Adventures rents out canoes if you don't have one of your own.
Kite surfing 
This water sport offers plenty of action and excitement. When the surf is up, head to Woodbine Beach. You'll find many kite surfers being flung hither and yon with a huge grin plastered on their faces. For this sport, it is imperative to take a lesson and there are many options such as We Love Kiteboarding.
Here are a couple of central locations to get your s'mores fired up right in the middle of town, with a city permit, of course

Taylor Creek Park
This charming strip of greenery in the Don Valley runs alongside Taylor-Massey Creek, which joins the Don River alongside the Don Valley Parkway. There are several firepits in this area that are somewhat secluded, perfect for a summer evening of acoustic guitar strums and marshmallows.
Christie Pits Park
Although this is a very busy park, the city allows the urban campfire set to obtain a permit to have a bonfire at the park. It's the perfect place to spend a summer day swimming at the pool, playing baseball, followed by hot dogs and s'mores around an open fire.
Grab a gourmet picnic basket with urban versions of tried-and-true campfire classics
Aviator Danforth
Thinking of heading to Riverdale Park to catch the sunset? Great idea! Even better, grab a Friday night event box or another experiential meal at Aviator Danforth. Each picnic has options with dietary restrictions in mind, accommodating both meat lovers and vegetarians as well as kids. The full-sized picnics, which can be ordered online, are $20, and the kids' option is $15.
Dirty Food 
Ready for a hang at Trinity Bellwoods Park? Stop by Dirty Food where they offer picnic kits that cover all the comfort food classics. With an option for two or four people (as well as a vegetarian option), Dirty Food sends breads, spreads, extras and sweets, with largely house-made dishes. The two-person picnic is $36, while the four-person picnic is $68, and can be pre-ordered online.
Get your wildlife badge by heading out on these unique T.O. hikes and seeing what you can find
Leslie Street Spit
Probably the most unusual and surprising kinda natural area in the city of Toronto, this swath of land, originally made primarily of construction waste and some creativity by Toronto Conservation, has turned into something of a Toronto-centric oasis and is home to an array of bird species, including a massive cormorant nesting area that has to be seen (and heard) to be believed.
Doris McCarthy Trail
This out-of-the-way trail is a hidden gem revealed to the general public for the first time. There isn't even a parking lot, so just park on the road. The trail runs down a ravine beside a babbling brook and ends at the Scarborough Bluffs — truly the most magical natural wonder in the city. Keep an eye out for deer roaming along the tops of the bluffs and unique bird species including hawks and spiders. Lots of spiders.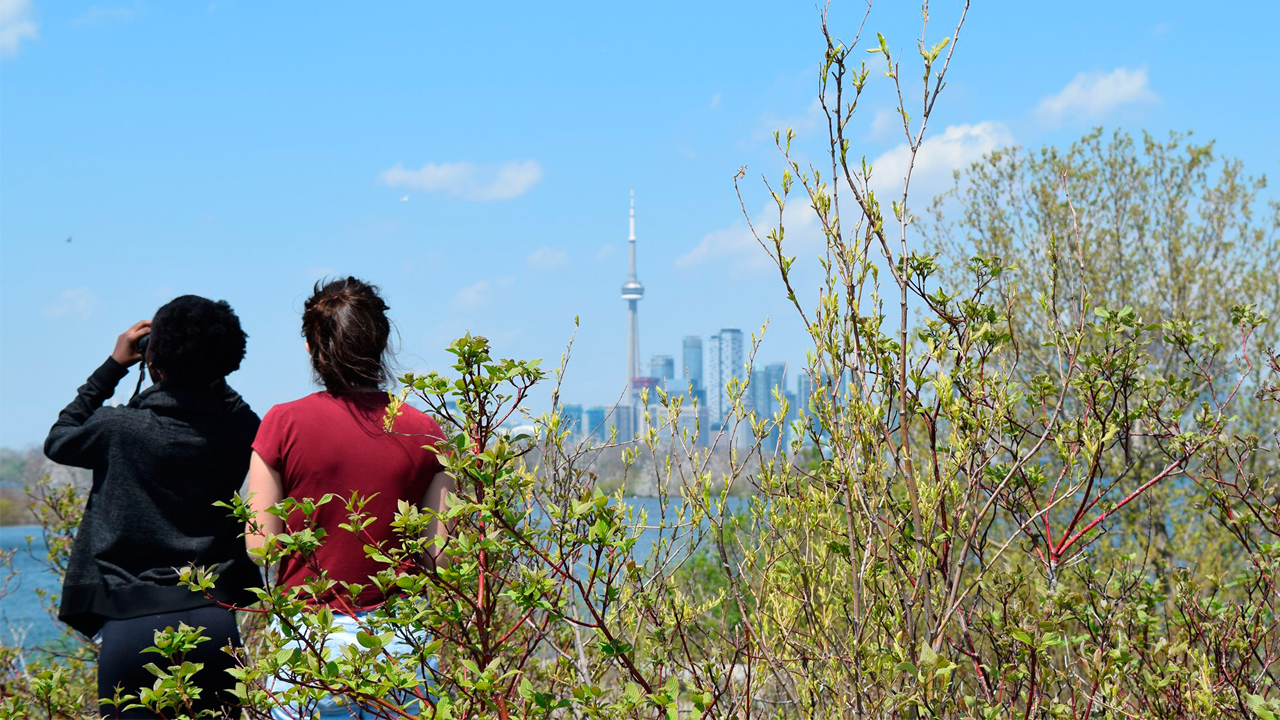 Tuck shop: Craving some camp treats? Here are three of the best candy shops in Hogtown.
The Candy Bar 
This College Street gem features a variety of imported treats as well as handcrafted chocolates and even vegan fudge. Some classics include Big Feet, Marshmallow Bananas, Hot Lips, Fun Dip, oh, and Pop Rocks, lots of Pop Rocks.
Suckers Candy Co.
Suckers Candy Co. is the promised land for those in need of a sweet treat to while away the Toronto heat. This massive outlet offers over 2,000 kinds of candy products including retro favourites and a newfangled confectionery.
The Nutty Chocolatier
Hit this classic candy shop in the Beach neighbourhood on the way to the, well, beach. It's got a British theme, so expect some imported treats as well as plenty of retro choices and a wide selection of delish chocolates including from the local Belgian chocolate shop down the street. Buy some Air Heads and Big League Chew for the kids and keep the truffle ganache for yourself.
Watch for our next in our Camp Toronto series tomorrow, June 24.