There's curb appeal, and then there's 21 Parkwood Ave. With a classic limestone façade and an ornately manicured garden, this Forest Hill home stands out among its peers.
There's also steak behind its sizzle. With over 6,700 square feet of living space, four bedrooms, seven bathrooms and amenities galore, 21 Parkwood Ave. is the quintessential Toronto dream home. Let's take a look inside.
The backyard keeps the theme of natural beauty going with a spacious seating area that's surrounded by greenery that puts the 'Forest' in Forest Hill.
The main foyer features a floor fit for a palace and a beautiful doorway.
Immediately off the foyer is a windowed seating area complete with a cozy fireplace and uniquely coffered ceiling.
On the other side of the foyer is a dream office that will actually make you want to go to work.
The dining room is incredibly spacious, with room to accommodate as many guests as you please.
The main living area features yet another fireplace with ample storage and natural lighting.
The kitchen has counterspace to spare and includes an island the size of Hanlan's Point that looks out to the seating area.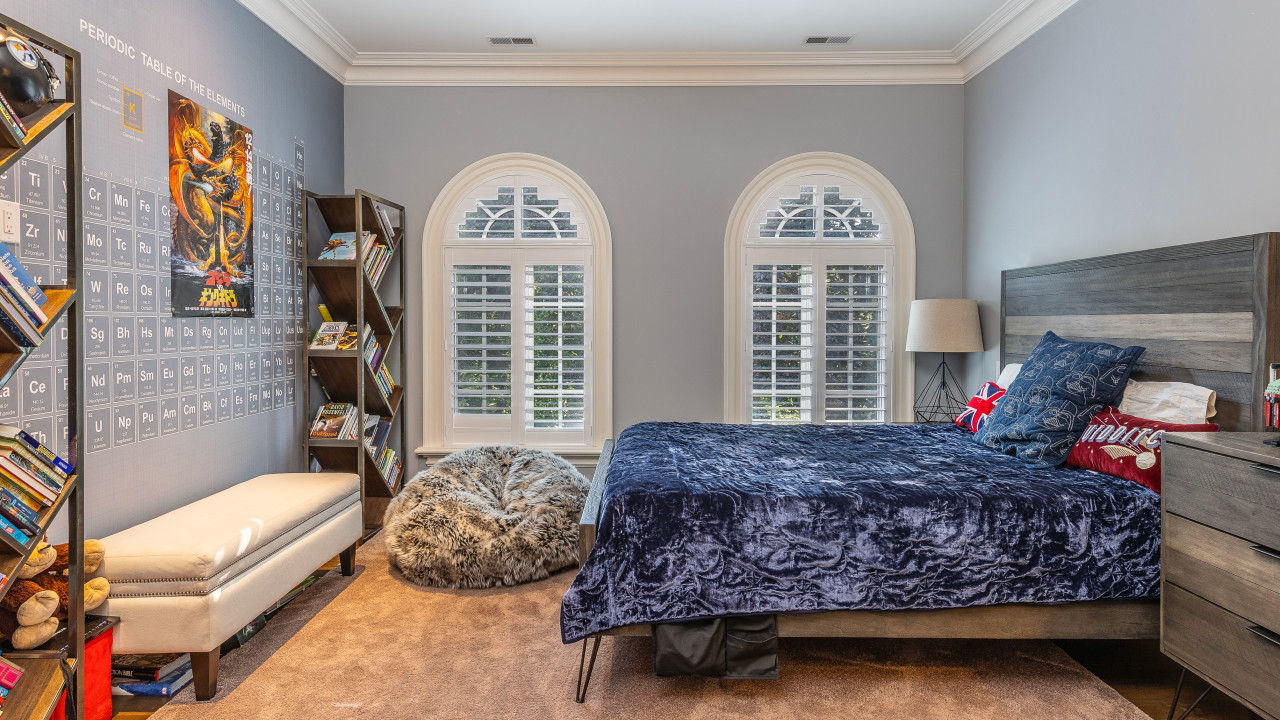 The bedrooms keep the theme of elegance going with rounded windows and crown moulding.
This bedroom can be transformed into the perfect upstairs workspace.
The upstairs features wrought-iron railings, a skylight and more storage space.
The main bedroom has tons of natural light to go along with his/her ensuites and walk-in closets.
With a walk-in shower and enough floorspace to do a somersault, this bathroom leaves nothing to be desired.
The walk-out basement features another great living space, along with a guest bedroom.
The home also comes with a gym that is perfect for the pandemic era.
With this much sunlight, greenery and landscaping, the view speaks for itself!
This overview of the property puts into perspective how much privacy is afforded to you via the wall of trees surrounding the lot.
21 Parkwood Ave. is listed for $6,995,000 with Christian Vermast and Sotheby's Realty.