Toronto is home to some of the best food, shopping and city life around, and when you're trying to figure out what to do and where to go in the city, it can be overwhelming! We've rounded up all the best things about this city, from the best burgers and bagels to the best boutiques, bookstores, comedy bars and more!
BEST FOOD
BEST BARBECUE SPOT
This family-friendly smokehouse serves up smoked ribs, brisket and chicken, paired with fresh sides and desserts, while co- owner David Neinstein's daily presence shows his dedication. 299 Roncesvalles Ave.
A meat-lover's haven, this Annex staple marinates all its meats with signature spices. The 100 per cent halal menu includes undoubtedly Toronto's best smoked chicken and yummy cornbread. 264 Dupont St.
BEST BRISKET SANDWICH
BLACK CAMEL's slow-roasted brisket sandwich is a five-day labour of love, slow cooked for 14 hours overnight and served on a soft Portuguese kaiser bun. 4 Crescent Rd.
BEST JEWISH DELI
Established in 1957 by the Pancer family, PANCER'S ORIGINAL is an old school deli that continues to thrive. Think overstuffed, pastrami sandwiches and kishkas — the epitome of comfort. 3856 Bathurst St.
BEST BAR
Still buzzing after 20 years, COMMUNIST'S DAUGHTER, with all its quirky charm, remains a weekend hot spot for locals seeking a lively time. Remember to bring along your own records. 1149 Dundas St. W.
BEST RAMEN
KONJIKI excels at offering Japanese food with a modern twist — think wagyu and lobster ramen — while still maintaining utmost authenticity. 5051 Yonge St., North York
BEST FRIED CHICKEN
At Brandon Olsen's GRATEFUL CHICKEN, enjoy juicy birds cloaked in some seriously crispy buttermilk batter, alongside champagne, to cheer the flavour fiesta. 111 Richmond St. W.
BEST GREEK
Karbouzi, a lively Mediterranean tavern since 1970, offers generous portions and fantastic value. Don't miss their must-try dish: Moussaka featuring potato, eggplant, zucchini, ground beef and a creamy bechamel sauce, served with rice and vegetables. 2048 Avenue Rd.
BEST CHINESE DELIVERY
The Chen family's French-Taiwanese heritage shapes C'EST BON's name and cuisine. The menu highlights classic Sichuan dishes alongside traditional Thai options. 2685 Yonge St.
BEST BUTCHER
CUMBRAE'S specializes in sustainable meat sourced from local, small farms. Though the butcher offers other options, like savoury pies and soups, the beef steals the spotlight. 1589 Bayview Ave.
BEST BIGGEST SLICE
At LAMANNA'S BAKERY, bigger is always better. Here, you'll find enormous 28-inch pizza slices, called the Big Slice, including classics like margherita and unique options like grilled cheese. 6758 Kingston Rd.
BEST GLAM GROCER
Credited for introducing Toronto to delicacies like Caspian caviar and Spanish Iberico ham, PUSATERI'S remains the city's premier destination for a luxurious lifestyle. 57 Yorkville Ave. and 1539 Avenue Rd.
BEST HIGH-END STEAK HOUSE
If cash burns a hole and you're a red meat lover, head to BLUE BLOOD STEAKHOUSE for your best-ever steak. Regulars include Toronto's elites along with celebs and pro athletes. 1 Austin Terrace.
BEST WOOD-FIRED PIZZA
PIZZERIA LIBRETTO is a Neapolitan-style pizza haven. Libretto's low-fermented sour- dough crust is the secret behind outstanding pies, from margherita to duck confit. 221 Ossington Ave.
BEST HIGH-END CHINESE
MIMI Chinese isn't just a trendy eatery, but a culinary journey for avid foodies. Don't miss the four-foot belt noodles, playful cocktails and wide sake selection. 265 Davenport Rd.
BEST ICE CREAM
For three decades, DUTCH DREAMS has been churning out fun flavours and cones coated in Skor and crowned with cotton candy — because, of course. 36 Vaughan Rd.
BEST MACARON
Nadège Nourian's famed macarons reveals a delicate crunch, followed by layers of indulgent buttercream, decadent ganache or sumptuous jam. 494 Bloor St. W.
BEST SOUVLAKI
Greek gem MESSINI delights for good reason. Their homemade pita is stuffed with fries, tzatziki, tomato, onions and amazing charbroiled chicken. 445 Danforth Ave.
BEST SAMOSA
INDIAN STREET FOOD's samosas are like a meal in themselves, boasting epic propor- tions. Plus they're topped with chutney, so no dipping needed! 1701 Bayview Ave.
BEST PEKING DUCK
For 40 years, PEKING MAN never fails to impress. The duck is first class: golden brown and crisp, its juicy succulent meat is rich without being too fatty. Now with two locations. 300 Steeles Ave. E., Markham
BEST HOT DOGS
Run by husband-and-wife duo Sarah and Artin Davoodi, the hot dogs at GRANDMA LOVES YOU rock toppings like the French topped with brie and jam, wrapped up in a croissant. 1084 Yonge St.
BEST BAGELS
BAGEL WORLD, a Toronto landmark, boasts a daily selection of over a dozen flavours. Don't miss their renowned twister bagel – the city's biggest, nuttiest and chewiest. 10 Disera Dr., Thornhill
BEST COOKIES
FOXIES BAKESHOP
Famed for four-ounce stuffed cookies, like cinnamon snickerdoodle and Nutella gusher, this bakeshop run by sisters boasts hot pink walls and a sprinkle bench. 669 Mt. Pleasant Rd.
From a simple hobby, Midnight Cookie now satisfies cravings anytime, whether it's 3 p.m. or 3 a.m. Try the sinfully rich Kinder cookie — decadence at its finest. 3 Manor Rd. E.
BEST GREEK IN THE 905
Experience authentic Greek cuisine with the freshest fish at PHILOXENIA. Drawing parallels to the esteemed Montreal eatery Milos, the offerings include zucchini chips and fish cooked in rock salt. 8199 Yonge St., Thornhill
BEST TANDOORI CHICKEN 
Marinated in tandoori spices and creamy yogurt, topped with vibrant green herbs, THE COPPER CHIMNEY's chicken is a slam dunk. 2050 Avenue Rd., North York
BEST TACO
Matty Matheson and ex-Quetzal chefs Kate Chomyshyn and Julio Guajardo offer the city's best taco at FONDA BALAM. We suggest the birria, served in consommé with tortillas and salsa macha. 802 Dundas St. W.
BEST FALAFEL
What distinguishes the falafel at FAT PASHA? Chef Anthony Rose crowning it the world's best, of course. Their crispness and vivid green colour owe it all to fresh herbs like parsley and cilantro. 414 Dupont St.
BEST SMOKED SALMON
The only spot that can declare that "smoking is good for you," KRISTAPSONS has been mastering its recipe for over 60 years. Their traditional, small-batch technique makes for a show-stopping centrepiece. 3248 Yonge St.
BEST UDON
MENAMI serves up 16 house-made udon noodle dishes, and no wonder it's so good. Owner Chae Kim's expertise comes from years of studying at a renowned Japanese noodle house. 5469 Yonge St., North York
BEST FRENCH PASTRIES
From the sinful croissants to the meticulously layered kouign-amann, every creation from GOÛTER is truly remarkable. It's often touted as the best you can find out- side of Paris. 300 Eglinton Ave. W.
BEST GLAM DIM SUM
In Toronto, dim sum choices abound, but DYNASTY remains a crowd favourite. Highlights include stellar siu mai, while YUN SEAFOOD has the best shrimp-filled hargow in town. 69 Yorkville Ave.
BEST BAGUETTES
No need to miss Paris — with THOBORS, you can savour the wonderfully dense and flavourful baguettes as you walk along Mount Pleasant, munching on one like you're a Parisian. 627 Mt. Pleasant Rd.
BEST PAD THAI
At PAI, enjoy one of chef Nuit Regular's most popular dishes — a perfect harmony of sweetness and spice, one order may fill you for dinner and leave room for lunch. 18 Duncan St.
BEST CROISSANTS
Who would have thought a Japanese croissant would top our best of list? At HAZUKIDO, 72 hours of artistry yield croissants with a crisp exterior and an airy honeycomb interior. 1200 Bay St.
BEST NACHOS
SNEAKY DEE'S Kings Crown nachos stand as a deliciously chaotic masterpiece, generously piled high with toppings such as frijoles and seasoned ground beef. 431 College St.
BEST BURGERS
Since the '60s, this burger joint founded by Frank Doria has kept its charm. Carrying on his father's legacy, Frank Jr. serves up no-frills burgers that are simply delicious. 7123 Yonge St., Thornhill
BURGER SHACK
Grab a cosy booth and order goodies like the Banquet Burger at this midtown gem. Lookout for stars like Zach Hyman and hockey player Max Domi, who are often seen here. 233 Eglinton Ave. W.
BEST FRESH FISH
If you've visited the Dalmatian coast, you'll appreciate JOSO's menu as did superstar Drake who shot his album cover here. Try the nero risotto — a secret family recipe. 202 Davenport Rd.
BEST KOREAN BBQ
SARIWON doesn't just nail their meat game (their bulgogi is top-tier), they also let you cook up the most succulent cuts just the way you like them. 7388 Yonge St., Thornhill
BEST CHOCOLATE
Come with high expectations and CHOCOLATE CHARM won't disappoint with its drool-worthy handmade truffles, mint daisies, almond bark and stunning swans. 3541 Bathurst St., North York
BEST GELATO
There's a reason why HOTEL GELATO has thrived for more than a decade: rich,creamy house-made gelati (think lemon ricotta, gingerbread and apple pie flavours). 532 Eglinton Ave. W.
BEST FISH AND CHIPS
At nautical-themed eatery SEA WITCH, pick from a variety of perfectly fried fish (Old Yorke's is a close second!) and dunk away in some of the best tartar sauce in town. 636 St. Clair Ave. W.
BEST SALAD TO-GO
FOREST HILL FARMHOUSE offers delicious salads named after Toronto neighbourhoods like Spadina Spring Roll, Village BLT or Casa Loma — our favourite. 2 Lola Rd.
BEST BUTTER CHICKEN
BANJARA has truly mastered the art of butter chicken. Succulent meat is simmered in a rich, tomato gravy. Honourable mention to COPPER CHIMNEY for the best tandoori chicken in town. 796 Bloor St. W.
BEST CAKES
LA ROCCA's cakes, whether simple — like the birthday confetti or elaborate, like the decadent honey-soaked pistachio will help to sweeten your special occasions. 2638 Yonge St.
BEST CHEESE SHOP
You'll find some of the rarest cheeses in the world at the CHEESE BOUTIQUE and a one-of-a-kind vault to match. 45 Ripley Ave.
BEST VEAL SANDWICH
Piled high with cheese and mushrooms, this mouthwatering  sandwich from COMMISSO BROTHERS dares you to devour it in one go. 8 Kincourt St.
BEST HAUTE DINER
While breakfast is a highlight, (they smoke their own bacon) each dish is a gem at Michelin-recognized WHITE LILY, including the meatloaf sammy. 678 Queen St. E.
BEST POUTINE
Step up to the wee food stall NOM NOM NOM POUTINE for huge portions of fries with gravy and squeaky cheese, available in hearty flavours like pulled beef. 707 Dundas St. W.
BEST SPANAKOPITA
Mamakas hits the jackpot with its SOUVLA pop-up, offering mouth-watering spanakopita: buttery handmade phyllo brimming with greens and feta. 105 Scollard St.
BEST FISHMONGERS
PISCES is your quintessential neighbourhod spot, where the allure of sustainability sourced, wild-caught and organically farmed fish beckons passerby. They also pride themselves in bringing sashimi-grade fish directly from Japan. 1097 Yonge. St.
BEST COMEBACK
BUCA, an instant hit in Toronto's culinary scene recently staged an impressive comeback with three thriving locations. It's resurgence marks a renewed dedication to culinary excellence promising a bright future. 
BEST PLACE TO GET SUSHI GRADE FISH
In 1986, Taro Akiyama arrived in Canada from Japan and began his journey as a sushi trailblazer in Toronto. With 26 years of experience, TARO'S FISH is now a cornerstone of the sushi scene, supplying imported fish to Japanese restaurants, offering takeout and catering to home sushi enthusiasts. 7240 Woodbine Ave.
BEST DINER
THE ROSEDALE DINER, owned by husband-and-wife duo Dubi and Esti Filar for an impressive 45 years, stands out for their unwavering commitment to both value and top-quality food. They take pride in crafting everything from scratch and ensuring it's done to perfection. One of our favourites is their brunch, particularly the Dubi bowl. 1164 Yonge St.
BEST AFFORDABLE VEGETARIAN
SAIGON LOTUS, a Vietnamese and Thai restaurant in Kensington Market, features simple tables and a vibrant exotic drink menu. Known for its excellent noodle soups, it's a favourite among pho enthusiasts. 6 St. Andrew St. 
BEST PORTUGUESE CHICKEN
For 25 years, CHURRASQUEIRA COSTA VERDE has earned a reputation for offering the city's most flavourful chicken. They cover all the essentials, offering chicken by the half or whole, plus a variety of staples, including grilled chourico and bacalhau (cod) prepared two ways. 3737 Major Mackenzie Dr. W., Woodbridge
BEST TASTING MENU
Chef Patrick Kriss, renowned for his string of successful restaurants, takes the reins at ALO, a vibrant modern French tasting menu spot. Here, guests can indulge in blind, multi-course tasting menus that showcase culinary artistry. Highlights include cubes of wagyu, meticulously grilled over charcoal and expertly sliced for service. 163 Spadina Ave. 
BEST BEEF PATTIES
Head to Lawrence Ave. East for some of the city's most delicious patties. PATTY TIME offers an array of classic patty fillings, along with a selection of more unique offerings like curry goat. 2919 Lawrence Ave. E.
BEST THEMED 
THE SHAMEFUL TIKI ROOM is a vibrant gathering spot exuding tropical charm, where you can savour Polynesian-inpsired cuisine, exotic cocktails, and the tiki ethos. You may be surprised to find that the vintage cocktails require a bit more time to craft than the food, but the wait is definitely worth it. 1378 Queen St. W.
BEST OUTDOOR PATIO
Just because summer is coming to an end, doesn't mean dining al fresco has to — EL CATRIN'S patio remains open year-round. This 5,000-square-foot oasis boasts vibrant colours, a roaring fire pit and a well-stocked outdoor bar with 120 tequilas and mezcals to choose from. 18 Tank House Lane.
BEST CUPCAKES
BOBBETTE & BELLE has earned its popularity. Try the carrot cupcake with cream cheese frosting or the orange creamsicle to see what all the fuss is about. 3347 Yonge St.
BEST NORTHERN ITALIAN
We swear it's not just' cause Drake loves it, but SOTTO SOTTO sure knows its pasta. All the faves are here —fettuccine alla bolognese, carbonara, cacio e pepe — dished out with a side of romance. 120 Avenue Rd.
BEST INDONESIAN STREET FOOD
There isn't much Indonesian food in T.O., but fortunately LITTLE SISTER does an incredible job. Nibble on satay lilet skewers with Balinese spiced chicken and flavour-packed nasi goreng. 2031 Yonge St.
BEST SUSHI MASTER
CHEF MASAKI SAITO moved here from New York, where he had earned two Michelin stars, and set up in Yorkville with one thing on the menu — a $680 omakase dinner. While people usually wait months to try his lavish creations, he recently opened MSSM Yorkville, a more budget-friendly option to try his exceptional sushi.  88 Avenue Rd.
BEST PIES
The bakers here know their way around a pie. Award-winning creations at PHIPPS BAKERY include lattice-style fruit pies and a super-rich caramel and pecan number. 420 Eglinton Ave. W.
BEST APPETIZERS
Bagel and a schmear? Anthony Rose' s SCHMALTZ APPETIZING does that and more. We like ours with whitefish, gravlax, dill cukes and horseradish cream cheese. 414 Dupont St.
BEST INDIE COFFEE
Head to this micro roaster and cafe for perfect espresso pulled from seasonal beans. DE MELLO PALHETA is also known for its freshly baked goods including the popular daily quiche. 2489 Yonge St.
BEST JERK CHICKEN
Albert Wiggan opened ALBERT'S REAL JAMAICAN FOODS 35 years ago to serve items like jerk chicken loaded into a super-soft coco bun along with fresh veg. 542 St. Clair Ave. W.
BEST NON-MICHELIN STAR
The intimate and deceptively humble 20 VICTORIA has been wowing Torontonians since it opened last year.The menu focuses on seasonal ingredients and simple yet nuanced flavours. 20 Victoria St.
BEST PUB
Whatever your heart desires, THE ABBOT has it all. Get the club sammie (maple-ginger glazed chicken with bacon on brioche) or the shepherd's pie (rosemary gravy–laced beef and veg with mashed potatoes). 508 Eglinton Ave. E.
BEST ITALIAN APPS

Celebrity chef David Rocco Yorkville's restaurant BAR APERTIVO focuses on its namesake Italian tradition. Derived from the Latin "aperire" (to open), an apertivo is the drink designed to open the stomach, or stimulate the appetite before a meal. 95 Cumberland St.
BEST STEAK TACOS
Top taqueria GUS TACOS are served in a handmade corn tortilla with onions and cilantro, while protein options include grilled steak, braised lamb, chicken, grilled pork, braised pork and fish. A mushroom taco and a cheese taco with avocado are the two available vegan options. 1533 Queen St. W.
BEST BUBBLE TEA
Popular chain BARONESS BUBBLE TEA has locations across Asia and stands out in the saturated market by using oat milk as opposed to whole milk, making it sweeter. Baroness is known for its brown sugar but also serves smoothies and iced teas. 421 Yonge St.
BEST DOWNTOWN MIDDLE EASTERN
AZHAR, another knockout from Janet Zuccarini, is still turning heads on the Ossington strip one year later. Ashar marries Middle Eastern influences with local ingredients, all prepared in a state-of-the-art wood-fired oven. 96 Ossington Ave.
BEST CHEF'S COMEBACK
DOMAINE MAMO is inspired by French-Italian regional cuisine and offers dishes influenced by the Maritime Alps and the Mediterranean coastline. Owner Robert Prete has been serving guests in midtown for 30 years, and master chef Didier Leroy was born and raised in France. 581 Mount Pleasant Rd.
BEST DOUGHNUT SHOP
North York's favourite neighbourhood doughnut shop ROLLING PIN has perfected the art of holed desserts, from your classic yeasty confectionary to extremely Instagrammable innovations like biscoff cheesecake and fluffernutter favourites.  1970 Avenue Rd.
BEST REASONABLY PRICED STEAKHOUSE

A tiny French butcher shop by day, Parisian steak house by night, CÔTE DE BOEUF is run to perfection and priced fairly. They serve grass-fed, beautifully aged steak, impeccable oysters and the rich namesake main. 130 Ossington Ave.
BEST WATERING HOLE
Coffee shop by day, cocktail bar by night, BOXCAR SOCIAL is known for its crafty cocktails and wine and beerlist.They may have Summer- hill's best secluded patio. 108 Yonge St.
BEST WINGS
This spot is related to the space that boasts the second oldest wings in Buffalo.Twin T.O. brothers brought Buffalo's best to Hogtown with DUFF'S FAMOUS WINGS. 1604 Bayview Ave.
BEST ITALIAN DELI
Old school Italian delicatessen LA SALUMERIA is also home to a hidden sandwich bar at the back and the nicest staff on the planet. You have to try the prosciutto sandwich with fig jam, buffalo mozzarella, spicy salami and balsamic. 2021 Yonge St.
BEST JUICE BAR
We love GREENHOUSE JUICE for its organic cold-pressed liquids that are pumped full of superfood in- gredients.The Gatsby with kale and apple is a must. 5 Macpherson Ave.
BEST GOURMET BURGERS
What distinguishes the aptly named Station burger at RICHMOND STATION? Maybe it's the harmonious combination of pasture-raised beef, creamy garlic aioli and flavourful beet chutney that work together remarkably well. Whatever the secret ingredient may be, one thing's for sure — it's an absolute knockout.  1 Richmond St. W.
BEST OLD SCHOOL STEAKHOUSE
The BARBERIAN family, collectors of Canadiana for more than 60 years, has preserved the original character of their establishment since 1959. Their secret to success, alongside exceptional dining and service lies in Harry Barberian's unique steak seasoning, a complex blend of over a dozen ingredients. 7 Elm St.
BEST OLD SCHOOL PIZZA
First-time restaurateurs, Josh Spatz and Alex Potter, renowned for their establishment NORTH OF BROOKLYN, have a profound commitment to the art of pizza-making. Their streamlined menu features thin-crust classic pies, delivering an authentic taste of Brooklyn to Toronto. 1728 Avenue Rd., North York
BEST DUMPLINGS
MOTHER'S DUMPLINGS is Chinatown's premier dumpling restaurant, always bustling with locals seeking dumplings just like Mom used to make. The unpretentious vibe and simple decor allow the handmade dumplings to shine, alongside other  delights like the standout beef onion roll and green onion pancake. 421 Spadina Ave.
BEST MIXOLOGIST
In Toronto's buzzing bar scene, FRANKIE SOLARIK is somewhat of a celeb. He's the mastermind behind Bar Chef and Prequel Apothecary — the latter of which opened just last year. These hotspots have become two of the city's most sought-after destinations, all thanks to Solarnik's cocktails which can only be described as true works of art. 472 and 1036 Queen St. W.
BEST PUMPKIN PIE
When Thanksgiving rolls around, a visit to Charmaine Sweets is a must. Their pumpkin pie is the ideal blend of perfectly spiced creamy filling and a flaky yet tender crust. It's the kind of dessert that stands out and entices even the choosiest amidst a wide array of Thanksgiving treats. 115 Vanderhoof Ave.
BEST SHOPPING
BEST NAIL ART
LTS NAILS  has been a staple in the neighbourhood for years, and patrons keep coming back for good reason — the nail artists here are detailed, and you'll leave with a fresh, cool set for less than the Toronto average. 540 Eglinton Ave. W.
MAJESTY'S PLEASURE doesn't just do nails — they create art. Whether you're looking for a simple French set or dream of a unique print, they'll perfect it. And in their ultra-luxe studio with drinks at the ready, you can't go wrong. 102 Yorkville Ave.
BEST TAILOR
A family business that's travelled from Syria to Yorkville, Mike at LAST MINUTE ALTERATION is the expert. This tiny shop handles intricate repairs with ease, and will have you looking your best. 90 Yorkville Ave.
BEST BARBER
Searching for the perfect fade? Trust Farid at LATHER &  STEEL. The friendly staff here will make you feel right at home and send you off with your best haircut yet. 1009 Yonge St.
BEST SHOE REPAIR
Trust KANER'S to do right by your fave pair of loafers — and your handbag too! This secret gem is fast, reliable and your shoes will come away looking better than ever. 110 Bloor St. W.
BEST LIGHTING STORE
With unique fixtures, ROYAL LIGHTING will help you brighten up your home. Visit here for the best chandelier selection in the city.  1549 Avenue Rd.
BEST DRY CLEANER
For your expensive couture or the dress that's seen better days, head to ASHFORD CLEANERS. They'll remove even the most stubborn dinner party stains with ease! 535 Eglinton Ave. W.
BEST YOGA STUDIO
For a homey yoga studio that will have you feeling calm and connected, try KULA YOGA. Reasonable pricing and classes for all experience levels make this studio accessible for everyone. 304 Brunswick Ave. 
BEST GARDEN CENTRE
It's easy to spend hours at ANGELO'S GARDEN CENTRE — and leave with a few more plants than you originally planned for. With a sprawling greenhouse and outdoor shop, consult staff for the scoop on exactly what your garden needs. 1801 Hwy 7, Concord
BEST DOG GROOMER
With grooming pricing that varies based on size, WOOFTOWN does it all: go for the Bath & Tidy, if your pup just needs a cleanup, or the Full Groom if your dog is looking more furry than usual. 10 Birch Ave. 
BEST NEW REFILLERY
There aren't many places in Toronto to sustainably refill detergent, disinfectants and more. THE GREEN JAR is looking to change that. One visit might be enough to make you a refillery convert! 1061 St. Clair Ave. W.
BEST LUGGAGE STORE
Trust DE CATARINA to make luggage the most hassle-free part of your vacation. Owners Winston and Catarina Ho offer high-quality products with Europe-ready storage at great prices. 55 Bloor St. W.
BEST BEAUTY SHOP
Started by Miriam Gee and her daughters, GEE BEAUTY brought cult beauty brands, like Tata Harper, to Canada and has been making skin care and makeup a luxurious experience ever since. 2 Roxborough St. W.
BEST PET TOY STORE
Specialty dog store with a suitably cute name, DOGFATHER & CO., offers the latest in dog trends. Turn your pup into a fashion icon with their bowties and sweet knit sweaters. 1007 Yonge St. 
Known for its  incredible customer service and wide array of bike products, buy your bike at SWEET PETE'S and know you'll never worry about figuring out repairs and upgrades on your own again. 1204 Bloor St. W.
BEST SPA 
Expect the ultimate luxury and treatments you've never even heard of at the SPA BY VALMONT at The Hazelton. Try the Essence of the Bees facial or the Hot Shells massage to shake up your spa day. 118 Yorkville Ave.
BEST RECORD SHOPS
SONIC BOOM is Canada's largest independent record shop, housing new and used vinyl along with books, apparel and music accessories across its two floors. Sonic also hosts rockin' events for music lovers! 215 Spadina Ave.
ROTATE THIS is where the vinyl collectors and music enthusiasts know to go. With a used record collection that is stocked with rarities and genuinely helpful staff, set aside a few hours to dig through the stacks. 186 Ossington Ave.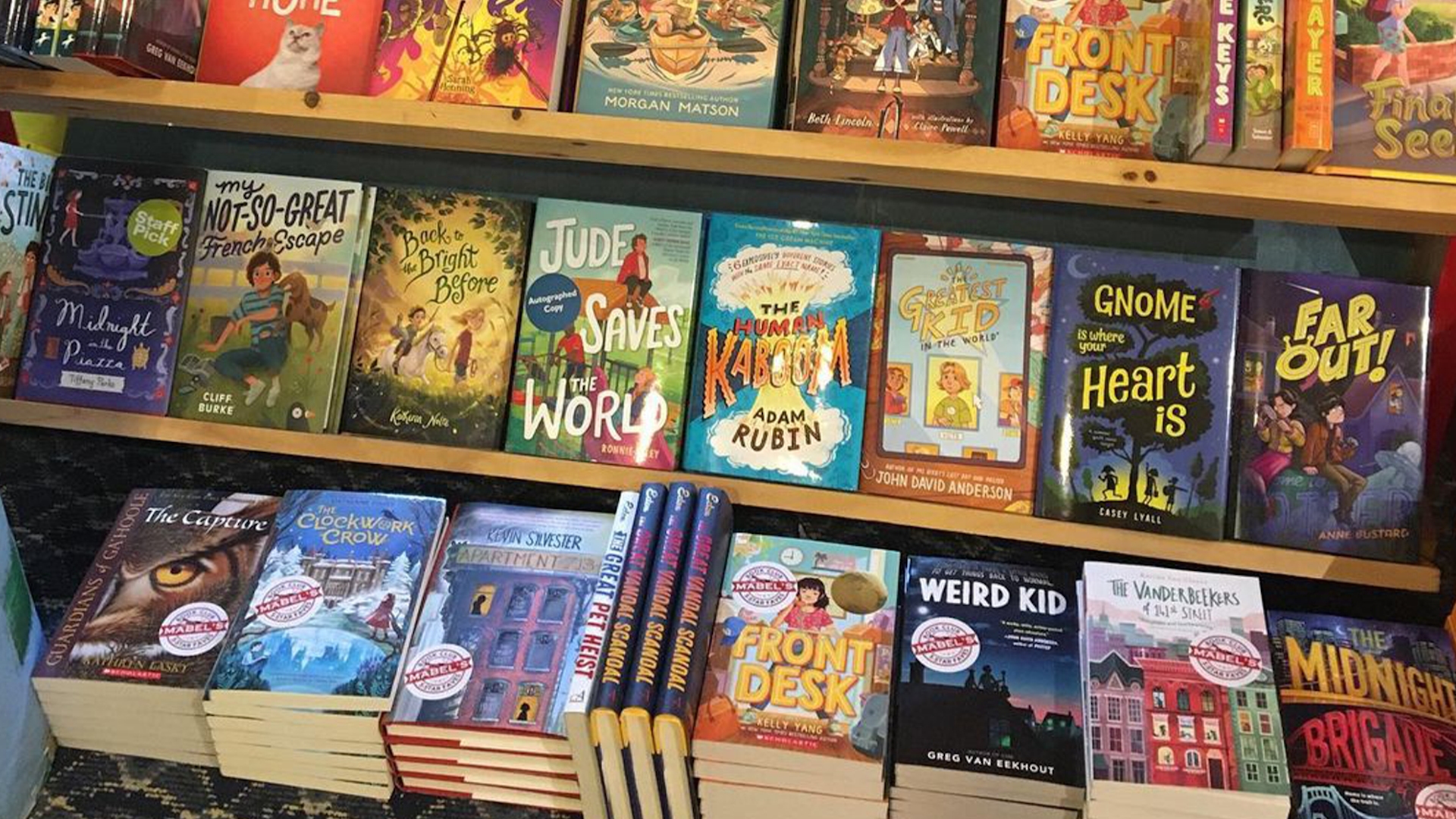 BEST KIDS' BOOKS
With sections for babies, young adults and everyone in between, MABEL'S FABLES will delight any young reader and have them coming back to discover more great reads. 662 Mt. Pleasant Rd.
BEST GAME STORE
For game lovers, card collectors and fantasy fans, HAIRY TARANTULA  knows its stuff. Shop Pokemon cards and Dungeons & Dragons collectibles, and visit for weekly game nights. 3456 Yonge St. 
BEST DENIM
From its roots as a tailor-made jean shop to its current rep as the city's premium denim destination, Joel and Daniel Carman at OVER THE RAINBOW have it all — go for bootcut, low rise or wide leg. 55 Bloor St. W.
There are plenty of great consignment shops in the city, but SECOND NATURE BOUTIQUE might be the best for making some cash on the vintage goods hanging around in your closet. 514 Mount Pleasant Rd. 
For sneaker collectors and shoe lovers, CAPSULE might be the shop of your dreams. Home to all of your favourite streetwear brands, Capsule's Nike collection might be the best we've seen. 69 Yorkville Ave. 
BEST LASH & BROW FIX
Lashes and brows are a delicate art, and you can trust HB FACE to turn yours into a masterpiece, whether it's brow threading or lash and brow tints and lifts that you're after. 456 Eglinton Ave. W.
BEST LOCAL JEWELRY
With unique and funky finds, VICKY'S JEWELLERY is always a fun shopping experience. You never know what you'll leave with — a frog brooch or a floral statement necklace? 404 Eglinton Ave. W.
BEST VINTAGE
Well-organized and easy to navigate, SIBERIA VINTAGE is an essential second-hand spot in the city. Find everything from '60s prom dresses to '80s pantsuits here, all in incredible vintage condition. 955 Bloor St. W.
BEST MENSWEAR
When it comes to suit buying, having experienced staff to help find you the right fit goes a long way. SUITSUPPLY offers exactly that, and it offers some of the most elegant suit options in the industry. 9-11 Hazelton Ave. 
THE COOP is a longstanding, bi-level menswear boutique offering the best designer labels and shoes amid a rustic-chic vibe. Everything you could need to look your best, with the vibe of a small boutique. 156 Duncan Mill Rd, #19
BEST EYEWEAR SHOP
Tired of your boring old frames? SQUINT EYEWEAR promises the latest in eyewear fashion, and it doesn't stop there — enjoy a personalized consultation and other essential eye services. 1152 Yonge St. 
BEST TOY STORE
Independent store TOYTOWN has staff that know the ins and outs of every game and trinket out there, so your kid (and you) will leave happy. Our publisher has been shopping here since he was six! 1754 Avenue Rd., North York
BEST SWIMWEAR SPOT
All about finding the perfect fit, MELMIRA will guarantee you leave the store with a swimsuit you feel great in. Whether bikinis or one pieces are more your thing, Melmira has  got something for every style. 3319 Yonge St.
BEST POP-UP MARKET
Since its start in 2021, HIPPIE MARKET has revolutionized vintage shopping in Toronto. Popping up in different places all year long, at Hippie, visitors get to shop the best selection from vintage vendors across the province. Various locations, hippiemarketlife.com
BEST BOOK STORE
WIth three glorious floors filled wall-to-wall with bargain books, it's hard not to spend hours at a time at BMV every time you visit. Check the sticker prices for deep discounts even on new releases. 471 Bloor St. W.
Serious readers and casual chapter sloths alike will love TYPE indie bookstore, with three locations in town, including one in Forest Hill village.  427 Spadina Rd.
BEST CONSIGNMENT FURNITURE
Furniture haven OF THINGS PAST is a dream for antique lovers — and with prices that are marked down each month that goes by, you'll definitely find some gems for a steal. 185 Bridgeland Ave. 
BEST FOR DRESSES
LOVERSLAND has the perfect wedding dress for the big day, as well as an incredible selection of cocktail dresses for that fall gala. The shop is wrapped in a boho vibe with amazing service. 215 Ossington Ave.
With staff who are experts in everything eveningwear, SASHAY BOUTIQUE won't disappoint the next time you're looking for that special dress. The shop has styles for every budget and every occasion.  7724 Yonge St., Thornhill
Known for their beautiful, eco-friendly arrangements, EUCLID FARMS is a fragrant oasis in the city. With flowers sourced from urban farms, know you're truly shopping local when you visit!  913 Queen St. W.
With beautiful arrangements and incredible service, APRICOT FLOWERS, helmed by floral expert Cathy Kim, is a fragrant oasis in the city — and the cute succulent displays are pretty sweet! 621A Mount Pleasant Rd. 
BEST FOR KIDS' CLOTHES
A go-to shopping spot in the neighbourhood, Zero20Kids offers designer brands and sweet styles for your most fashionable child. The boutique is known for their eventwear, from baptisms to bat mitzvahs. 7700 Pine Valley Dr., Woodbridge
BEST TATTOO PARLOUR
An inclusive tattoo studio home to a handful of independent resident artists along with a rotating list of guest artists, ALWAYS TATTOO STUDIO makes the world of tattoos much less daunting for first-timers or ink veterans. The warmly-lit studio is always playing great music, setting the tone for a relaxing tattoo session, and many of the artists' (who you can book with online through their individual Instagram pages) styles are unique and will create a design that will guarantee your tattoo stands out from the crowd. 87 Wade Ave., #307
BEST GENERAL STORE
A Roncesvalles neighbourhood treasure, LIKELY GENERAL is an ode to what makes Toronto, Toronto. But unfortunately like many of the best things in this city, the shop will be closing its doors on Oct. 29, with owner Brooke announcing the closure on Instagram. But that means you've still got over a month to visit the general store before it's gone — stop by and shop crafts and unique goods from local designers and creatives and maybe pick up a few early holiday gifts; there really is something for everyone! 389 Roncesvalles Ave. 
BEST NEW SWIM
Toronto-based swimwear brand BATHER has been around since 2013, but it was only in 2022 when they opened a brick and mortar shop in the west end. Offering men's beachwear in bright colours and flashy prints, the brand has since expanded to offer other accessories and essentials, and the store also stocks unique goods and ceramics from artists all over the globe. Grab a coffee at their in-house coffee shop while you're there! 450 Dufferin St. 
BEST NEW VINTAGE
There's plenty of great vintage in the city, but when PIC VINTAGE opened its doors last summer, it became a go-to spot for Toronto thrift lovers thanks to a curated collection of vintage goods that range from affordable leather jackets and denim to rare designer handbags and shoes. With two change rooms, a couch and a laid back atmosphere, this vintage spot makes for the perfect lazy Sunday afternoon thrift stop. 1338 Dundas St. W.
BEST PIERCING PLACE
A go-to spot for new-to-Toronto university students looking to get their first piercing while the parents are away, ADRENALINE is a reliable piercing shop with experienced piercers and reasonable prices. Toronto parents have been known to bring their young kids for their first lobe piercings here! 239 Queen St. W. 
Just down the road, NEW TRIBE has been around for almost three decades and has been piercing (and tattooing) Toronto's residents with ease. The piercers are really kind, happy to walk you through the piercing and healing process. And after the piercing, you can message your piercer with any questions, so you're not alone when the skin around your nose starts getting a bit too itchy! 232 Queen St. W. 
BEST COTTAGE CHIC
Timeless casual classic apparel at the trendy midtown shop LEMONWOOD will have you looking your best whether at the launch in Muskoka or at that fall backyard soirée. 1224 Yonge St.
BEST BOUTIQUE
BELLA is part of the fabric of the Eglinton nabe. Scan the boutique's Instagram to spot owner Melissa Guido donning daily inspo. Staples like ruffly frocks, playful jumpsuits and wrap sweaters abound. 498 Eglinton Ave. W.
BEST CASHMERE SHOP
BLACK GOAT is doing its darndest to drape us in ultra-soft cashmere. It's got hats, shawls, turtlenecks, leg warmers and, yes, socks — all crafted from luxe long strands of cashmere from Mongolian goats. 131 Bloor St. W.
BEST COMIC BOOK STORE
SILVER SNAIL made the move from Yonge and Dundas to Queen West last year, so now you get the fun of snagging your favourite comic book (trust us, they have them all) without trekking up all those stairs. 809 Queen St. W.
You've probably spotted Indigenous-owned skincare brand Wildcraft in a bunch of local stores in Toronto, and that's for good reason — with products that are all handmade in small batches in the city, they smell great, feel great and look pretty lavish for ultra-affordable prices. Their most popular product might be the Restore Face Cream with hero ingredient Vitamin A, but we favour their two oil-based serums, which make for a luxurious skin care experience. wildcraftcare.ca
BEST HAIR SALON
Known for their stylists that have been around for years and know exactly how to make you look your best, SALON LYOL offers gender-free pricing that only takes into account the length of your hair and how much styling you want. The airy salon is big on customer service; don't be surprised if you're offered a complimentary coffee while you wait! 1452 Yonge St. 
An antique shop that's home to everything from vintage diamond rings to props from Guillermo Del Toro's Nightmare Alley, CYNTHIA FINDLAY FINE JEWELLERY AND ANTIQUES is a treasure trove — and staff are as knowledgeable as they are friendly! 284 King St. W.
BEST FOR STREETWEAR
HAVEN has asserted itself out of T.O.'s top streetwear spots. The store is always stocked to the brim with brands, ranging from designer houses to technical, functional. 190 Richmond St. E.
BEST VINTAGE
The mother-daughter team at MAMA LOVES YOU offers a wide selection of vintage garments for both men and women, stretching far into the past right up to the '90s. We love the cool Queen West vibe at this shop. 541 Queen St. W.
CHOSEN offers a terrific selection of well-worn vintage pieces, paired with a sprinkle of designer goods, and even vintage accessories, books and housewares. Owner Melissa Ball is a gem and has a fantastic eye. 1599 Dundas St. W.
BEST WOMEN'S BOUTIQUE
A family-run business that's been around for over 50 years, THE SHOWROOM is all about customer service. With a lovingly curated women's fashion collection that features the best in European and Canadian fashion, trust owner Davina to find just what you're looking for. 1077 Bathurst St. 
BEST CONSIGNMENT
Midtown consignment shop REWIND COUTURE is hard to beat when it comes to highly curated designer finds for less. You'll find a few Hermes scarves for almost half the price in their new arrivals section. 577 Mt. Pleasant Rd.
BEST APPLIANCE REPAIR
Think that trusty toaster is, um, toast? Chances are, the folks at FIX IT AGAIN SAM think otherwise. The team here can revive your beloved household items like no other. 911 Millwood Rd.
BEST FOR APPLIANCES
For over 75 years, CAPLAN APPLIANCES have been selling Torontonians premium appliance brands. There popularity and quality make them special. 1111 Weston Rd.
BEST HARDWARE STORE
WIENER'S HOME HARDWARE is the oldest and we think the best in the city for all your household needs, from tools to grills to glue guns. 432 Bloor St. W.
BEST PLANT SHOP
This Toronto store will be there for all your plant care needs. CHIVE has made the Queen West storefront its Canadian headquarters. You won't be able to resist stepping into the shop after passing by the floor-to-ceiling windows displaying some of the store's coolest greenery, including tiny succulents and massive monsteras. 837 Queen St. W.
BEST FOR GIFTS
Whether it's holiday shopping, birthday gifts or souvenirs, everyone needs a go-to gift shop. And for many Torontonians, that's SCOUT. With two locations on opposite sides of the city, this shop is dangerous to step in if you have no clear shopping goal in mind — you'll probably emerge with a puzzle, locally-made mug and some other cute trinket in hand! 405 Roncesvalles Ave. and 1140 Queen St. E. 
BEST BRIDAL BOUTIQUE
Known as the oldest bridal salon in Canada, BECKER'S BRIDAL has been around since 1944, but their selection certainly hasn't stayed there — a quick perusal of their racks of dresses shows a stunning selection of modern styles, classic styles and everything in between. Passing by the storefront in Greektown, you'll often see a bride and her family sitting on the couch during a try-on session, each gown more stunning than the next. 387 Danforth Ave. 
BEST NEW MARKET
Run by the same group that started the ever-popular Hippie Market, SUNDAY VARIETY MARKET brought new life to the St. Lawrence Market this year. Running in the space the St. Lawrence Antique Market used to exist in, you can expect more than just antiques — from local food vendors to, of course, vintage fashion, this pop-up has imbued new life into the downtown core. St. Lawrence Market
BEST FASHION DESIGNER
Named one of our most inspiring women of the year in 2022, LESLEY HAMPTON deserves this praise and more. Her brand — Indigenous-owned, size-inclusive and oh-so-stunning — has been sported on red carpets and encompasses everything from workout gear to gorgeous evening wear concoctions. lesleyhampton.com
BEST WEDDING VENUE
For the nature-lovers, you don't need to travel outside the GTA to have the wedding of your dreams thanks to KORTRIGHT EVENTSPACE! Located on the grounds of a woodland preserve, couples often get married outdoors right among the trees, and then host the reception in a glass gazebo where guests will be able to stargaze into the night (once they're done with dancing). 9550 Pine Valley Dr., Woodbridge
For couples who want a destination wedding without travelling to the south of France, Graydon Hall Manor will give you all the same vibes. A stunning mansion that has a 160-foot terrace, beautiful fountains and landscaped gardens, your wedding can be held completely outdoors with a clear canopy on the terrace or indoors in one of the many, many picture-perfect rooms. 185 Graydon Hall Dr.
BEST NEW YORK-STYLE DEPARTMENT STORE
There's nothing like family-owned luxury department store ANDREWS in the city. Home to a carefully curated selection of designer brands, a visit here will satisfy even the pickiest shopper.  2901 Bayview Ave.
BEST NEW FITNESS STUDIO
Since opening last year, ALTEA ACTIVE has been enchanting Liberty Village residents. Dubbed a "social wellness club," you'll find five group fitness studios, a hot yoga studio with three fireplaces, a cycling studio, over 150 cardio and strength training machines and more. Once you're done, head to the sauna, steam rooms, salt lounge, meditation pods, bowling lanes and plenty more to keep you busy the rest of the evening. 25 Ordnance St.
BEST UNIQUE BOUTIQUE
Family-owned shop ED'S MERCANTILE features local small businesses and has a little bit of everything — perused vintage clothes, handmade pottery and bath bombs all in one trip. 605 Bloor St. W.
Buying new clothes for kids can feel like an endless losing game — in months or even weeks, they might grow out of it! LITTLE WHITE SNEAKERS offers a more sustainable (and fashionable) route, selling high-end and designer second-hand children's clothes at up to 85 per cent off. 597 Mt. Pleasant Rd.
BEST HOUSEWARES STORE
If you live in the Annex, it's difficult to pass by JUXTAPOSE HOME without taking a peek inside. With a curated, well-priced selection of kitchen goods and linens, cozy home accents and more, you'll find you'll end up convincing yourself that you actually do need to add another mug to your collection! 616 Bloor St. W. 
BEST SHOE STORE
It's always nice to enter a store that you can tell was personally curated by the owners — and that's exactly what you get when you enter STUDIO D BOUTIQUE. With an incredible shoe selection that is always on trend and yet timeless, expect wonderful customer service and some amazing luxury footwear brands to choose from. 55 Bloor St. W. 
A family-owned business that's been around for half a century, trust the lovely staff at CIRCLE SHOES to find exactly what you need, whether it's a pair of sought-after Birkenstocks or winter-ready boots. 2597 Yonge St.
BEST FOR BASICS
Since KOTN launched in Toronto, pretty much every Torontonian owns at least a T-shirt or two from there. And with well-made, well-priced basics and a company ethos that prides itself on transparency around manufacturing, materials and their efforts to give back to the communities they work in, you can be sure your new turtleneck will last longer than one season. 754 Queen St. W.
BEST LUXURY RETAILER
High-fashion multi-brand purveyor The Webster brought its unique approach to Toronto with its first location outside of the U.S. in 2021. Since opening, the shop has offered a selection of luxury goods in the city that is tough to find anywhere else. 121 Scollard St.
BEST THINGS TO DO
BEST CINEMA
We love this rep cinema in the east end. It's the oldest in the city. It has charm, it has wine and beer and seats that recline even though they aren't designed that way. FOX THEATRE is a true movie house. 2236 Queen St. E.
Annex gem PARADISE THEATRE continues to get better and more important to the neighbourhood, adding great programming, restaurants, bars and more to become a unique cultural centre. 1006 Bloor St. W.
BEST TRAIL
It's hard to top the historic BELTLINE TRAIL in midtown Toronto for an accessible and charming area for power walking that offers great views and side trips galore. 375 Mount Pleasant Rd.
BEST FOR SPINS
Japanese-inspired listening lounges are having a moment in Toronto, and LITTLE JERRY got things rolling and still impresses with its audio bathing brilliance. 418 College St.
BEST BOARD GAMES
The original, SNAKES & LATTES, still rules the gaming roost especially with its fantastic new midtown location occupying two floors near Yonge and Eglinton. A must-try. 45 Eglinton Ave. E.
BEST DRAG BRUNCH
Located in the world's oldest LGBTQ+ bookstore, GLAD DAY'S Sunday drag brunch is magical. Enjoy brunch as a rotating cast of drag performers amaze and amuse.  499 Church St.
BEST ESCAPE ROOM
SECRET CITY ADVENTURES operates some massive escape rooms at both Casa Loma and Black Creek Pioneer Village, with live actors and immense theatricality. 1 Austin Terr. (Casa Loma)
BEST GREEN OASIS
EVERGREEN BRICK WORKS is an incredible natural area and community hub in the Don Valley, featuring hiking trails, ponds and a sweet farmers market — a true treasure. 550 Bayview Ave.
For 14 years, the Painted Lady has been hosting one of the best open nights anywhere. Hosted by Kunle, performers can showcase two songs and it is so good. 218 Ossington Ave.
BEST CLIMBING GYM
TRUE NORTH, at Downsview Park, is an awesome climbing experience that even boasts the world's largest climbable stalactite wall, descending from the ceiling. 73 Carl Hall Rd.
BEST LIVE MUSIC
There are some shiny new venues, but the AXIS CLUB, formerly Mod Club, is a perfect live music club with great sound, fantastic sightlines and an intimacy we love. 722 College St.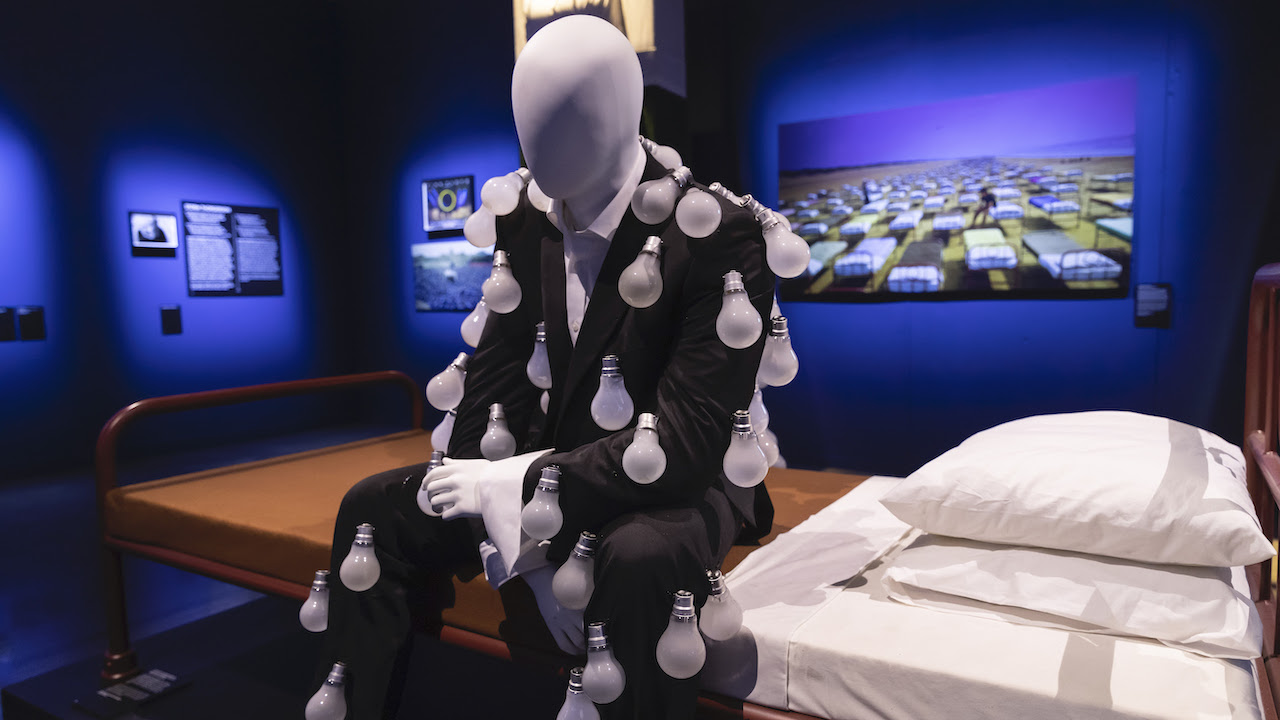 BEST IMMERSIVE
We love THEIR MORTAL REMAINS, the Pink Floyd immersive exhibition — a must-see that will impress both those with a curiosity for the band and longtime fans. Exhibition Place
BEST THEATRE
THE TARRAGON THEATRE is one of the longest running in the city, with a fantastic reputation for contemporary Canadian works in an intimate setting. 30 Bridgman Ave.
BEST SMALL GALLERY
Established in 1962, MIRA GODARD GALLERY is a premier Canadian art gallery representing contemporary Canadian and international artists with fascinating exhibitions. 22 Hazelton Ave.
BEST NEW PARK
LOVE PARK is a two-acre urban oasis offering a tranquil and lush escape from the bustling city, featuring a unique blend of nature's beauty and green spaces, beautifully transformed from its former use as an off-ramp of the Gardiner Expressway, with tree-lined sidewalks, rolling grassy mounds, and a serene atmosphere at the southern foot of York Street and Queens Quay. 96 Queens Quay W. 
BEST BIKE TRAIL
Embark on an exhilarating journey along Toronto's stunning waterfront with the expansive MARTIN GOODMAN TRAIL, spanning over 30 thrilling kilometres with highlights such as the iconic Humber Bay Arch Bridge and the picturesque Ashbridge's Bay Park.
BEST PADDLING
Hop on a quick 13-minute ferry ride to reach the enchanting Toronto Islands, a cluster of 15 interconnected islands connected by charming pathways and bridges. At the TORONTO ISLAND BOATHOUSE, embark on an adventure by renting canoes, kayaks, or paddle boats to explore the serene lagoon, teeming with over 35 species of fish, graceful sea turtles, majestic herons, and nesting swans. 9 Avenue of the Island
BEST SUNSET VIEWS
Grab a bottle of something delicious, given this park allows the drinking of alcohol, and plonk your sunset-loving keister down on the hill at RIVERDALE PARK EAST on one of those nights and just wait for the magic to happen. It's worth it. 550 Broadview Ave.

BEST FOR FALL COLOURS
Yearning to bask in some serious autumnal splendour, look not further than picture-perfect Leaside's CROTHER'S WOODS. It's not the easiest green space to find, but once there, it's a majestic and hill tromp through a bold and beautiful landscape.

BEST COMEDY
Plucky new club COMEDY BAR DANFORTH opened a new venue on Danforth East. It's booking fantastic standups, and the atmosphere is electric. 2800 Danforth Ave.
BEST STREET ART
This city is blesses with some incredible artists who see Toronto as a blank canvas they want to bring to life. The best spot to enjoy some cutting-edge street art in the city is GRAFFITI ALLEY, which reflects both Queen West's artistic vibe and important social causes. But street art doesn't begin and end here, be sure to check out other great spots like Underpass Park and the Parkdale neighbourhood to name just two. 513 Queen St. W.

BEST BOWLING ALLEY
Okay, there are plenty of wild 10-pin parlours around town, but since five-pin bowling was invented in Toronto, we think there is no better option than SHAMROCK BOWL, circa 1940, in all its retro splendour. 280 Coxwell Ave.

While there may be a few driving ranges in and around Toronto for golf fanatics, there's only one truly outdoors one in Toronto. THE DOCKS DRIVING RANGE is outfitted with over 20 driving bays, a fully operational bar and a comfortable patio to make the experience a little bit more of an outing. 176 Cherry St. 
BEST TRIVIA NIGHT
There's trivia almost every night in this city, but we love DUBLIN CALLING for their themed trivia events (and cheap beer). Whether you're a fan of Seinfeld or The Office, you'll find your people on trivia night! 250 Adelaide St. W.
ZED*80, the cozy arcade bar, offers over 35 arcade games for $5 ($10 on weekends), along with great food on weekends and the flexibility to bring outside food for refueling. 185 Danforth Ave.

BEST KARAOKE BAR
BAR+ KARAOKE LOUNGE is a must-visit for karaoke enthusiasts. While it's primarily a fan favourite amongst university students, all are welcome. Once you step inside, you'll be greeted by a vibrant atmosphere with stylish decor, private rooms with some that can seat up to 30 people, and a massive song selection that covers all genres and songs in at least five languages. 360 Yonge St. 
BEST PICKLEBALL
FAIRGROUNDS at stackt market is the best purpose-built court for pickleball fun right in the heart of the city, with an incredible atmosphere and much to do. 28 Bathurst St.
BEST GAY BAR
Sure, we all love Crews and Tangos, but for a less intense and more intimate night out, we're partial to SWEATY BETTY'S — this Ossington dive bar is now queer-owned, and while it's always been a great hangout spot for the queer community, it's only gotten better with time. Regularly hosting drag nights, including drag cabarets and drag bingo, check out their Instagram for upcoming themed nights. 13 Ossington Ave. 
BEST NEW MUSIC VENUE
David Bowie fans will be delighted to hear that the cheekily-named GROUND CONTROL, a David Bowie-inspired music venue and cocktail bar experience, is opening in the west end next month. Obviously us Torontonians were waiting for something like this, because all 300 advance tickets for the upcoming David Bowie Video Dance Party, the grand opening of the venue, have already sold out! You can still grab tickets at the door on Oct. 14 — if you're fast enough! 1279 Queen St. W.
BEST SKETCH COMEDY
SECOND CITY has returned, and with a whizbang new theatre to boot. Looking for the best sketch comedy and improv in the city? It's hard to be these legends celebrating 50 years of comedy in 2023. 1 York St.

BEST MUSIC HALL
MASSEY HALL is back on top. After a lengthy absence Toronto's most iconic music hall reopened in 2023 with some wonderful upgrades while retaining that perfect Massey Hall sound. Not only that, the new facility has added additional spaces and venues as well to create an entirely new artistic hub. Welcome back. 178 Victoria St.