Our 16th annual Real Estate Roundtable, featuring 10 of the city's top experts on the housing market, was an event to remember. The live event had over 300 people in attendance, watching our panel of developers, designers, realtors and economists discuss Toronto's supply problem, affordable housing, the future of the downtown core and more. Read along or listen to the roundtable podcast, available below or anywhere you listen to podcasts.
This live event was co-hosted by the Centre for Real Estate and Urban Economics at the Rotman School of Management. The centre supports the creation and dissemination of knowledge in real estate and urban economics.
For more excerpts from this year's real estate roundtable, click here. 
Special thanks to our incredible sponsor The RE/MAX Collection
THE TV HOST: Sebastian Clovis
Co-Host, HGTV Canada; Principal, Clovis Contracting
THE SALES PRO: Barry Cohen
President, RE/MAX Realtron Barry Cohen Homes Inc.
THE BUILDER: Odeen Eccleston
Co-founder, WE Developments; Broker of Record, WE Realty Inc.
THE DESIGNER: Brian Gluckstein 
Principal, Gluckstein Design; Author
THE BROKER: Michael Kalles 
President, Harvey Kalles 
THE PLANNER: Jennifer Keesmaat
Partner, Markee Developments; CEO, The Keesmaat Group  
THE CONDO KING: Brad Lamb 
Developer, Lamb Development; President, Brad J. Lamb Realty
THE PLACEMAKER: Jay Pitter
Principal Placemaker, Jay Pitter Placemaking; Adjunct Professor, University of Waterloo 
THE DRAGON: Michele Romanow
Dragon on CBC's Dragons' Den; Co-founder, Clearco
THE BANKER: Benjamin Tal
Deputy Chief Economist, CIBC World Markets Inc.
---
---
­POST: As we traditionally do each year, we will kick things off with a state of the market update from the country's top real estate economist, Benjamin Tal.
BENJAMIN TAL: Thank you very much. I'm going to divide my brief comments into three parts. The first part will be about inflation. The second part will be about inflation. The third part will be … you got it, about inflation, because if you want to say something about the real estate market, you have to have a narrative about inflation. But I will tell you, at the end of the day, this is not about inflation. This is about the cost of bringing inflation down to two per cent. This is the target.
You give the Bank of Canada two options. One is a recession, the other is inflation. They will take a recession any day. 
And what's interesting, households in Canada and the U.S. believe that the most credible source of information about inflation is social media. Not a joke. Social media is perceived to be the most credible source of information regarding inflation. So think about it for a second. The Bank of Canada is trying to figure out where inflation is going and what we are thinking about inflation, and we are influenced by social media. 
So it means that the Bank of Canada is influenced by social media directly and indirectly. There's good news. The good news is that the Bank of Canada has a Twitter account. The bad news is that nobody is following them, which means that the Bank of Canada cannot tweet its way out of inflation. They have to show us, they have to make sure that we understand that they mean business, and that's why they're so militant in their language and their actions.
So now let's talk about interest rates because inflation will be going clearly slowly from seven per cent to four per cent by May or June. That's almost a given. The trick is to move from four per cent to two per cent.
The Bank of Canada is at 4.5 per cent now. They want to stop. I beg them to stop, because I think they're overshooting. Monetary policy in the U.S. is not as effective as in Canada. The tiny Bank of Canada is more powerful than the mighty Feds for two reasons. One is our mortgages are for five years, their mortgages are for 30 years.
You have to go back to 2008. The U.S. went through the model of deleveraging during the financial crisis. We didn't because it was not our recession. We were basically second-hand smokers back then, which means that we now have more debt. When you have more debt, you're more sensitive to higher interest rates. How sensitive? I estimate that one per cent increase by the Bank of Canada is equivalent to two per cent increase by the Feds. But this is not the whole story. 
And that's why, when I meet with the Bank of Canada — and I meet with the Bank of Canada very often, unfortunately — I tell them, enough is enough. You are overshooting already. Stop now. I think they would like to stop, and it seems that they're stopping after maybe another 0.25 per cent, and I hope they won't raise rates again because we are very close to overshooting, but it's there.
POST: Barry, with boots on the ground from a sales perspective, what are you seeing?
BARRY COHEN:  I'm seeing lots and lots of confusion. I'm seeing it from the sellers who are trying to pick the high point in which they can obtain. I'm seeing it from the buyers who are trying to pick the low point. And I'm seeing it from the agents, because the majority of the population of real estate agents have never experienced a rate change such as we just endured. And there's really been nothing since the early '90s and the early '80s. So, you know, it's a problem.
I think our last rate hike was 0.5 per cent. And what that did was, I believe it signalled to the real estate community that all these rate hikes are over. And it may not be over, but it's certainly a whole lot better. 
January's stats were not bad, but February, when we look back at the year, will be marked as the turning point, because we have communities that have not experienced any drop in price. We have other communities that have had as much as 35 per cent. There's price levels where they're having 20 and 30 offers at a time.
Now, it might be a combination of agents underpricing, but it's usually more about the market and the demand. That's very true in the $2 million range. But in the higher range, where I work commonly, I'm seeing multiple offers in 35 per cent of my transactions. So people are more optimistic. Condos are lagging behind detached. Detached homes are recovering better. 
POST: Brad and Jennifer, the average detached price in Toronto for a house is over $1.3 million, and the average rent for a one bedroom is around $2,300. The city is trying to solve affordability by increasing supply, speeding up permitting processes and allowing for greater density. Is this strategy working?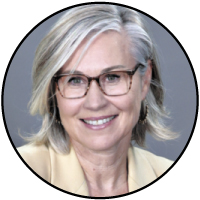 JENNIFER KEESMAAT: Well, the first thing I'll say is the strategy hasn't really come to fruition yet. So, as a strategy, adding more supply, we have an incredible mismatch still today with respect to the amount of housing that we're building, and the amount of housing that we need. And it's not just the city that's trying to expedite planning approvals, it's also the province that's trying to do that as well.
We're having conversations right now about things like opening up some of the sacred cows in the city, like single-family zoning, in order to enable more density, more missing middle housing, six-, eight-, 10-storey buildings in those neighbourhoods. In the fullness of time, that will absolutely have an impact on supply. Our transit-oriented communities around our key rapid transit stations, in the fullness of time, will have an impact as well, but we're not really feeling any of that yet.
And the risk right now is that — given what's happening with interest rates and given what happened over the past two years with construction costs during the pandemic — is that there's a lot of developers that are actually sitting and waiting right now at a moment when we need more supply than we've ever needed before. 
So we have this convergence of two really significant risk factors, which is that we have a lot of talk about a new approach to delivering housing supply, but it's not happening yet.
And now that I'm a developer, I'm deep in the thick of it and experiencing that at a very personal level. On the flip side of that, in the real estate market there's a lot of confusion. We are meeting with capital partners, construction partners. Some of them are going full steam ahead, and some of them are sitting back and waiting.
There's a lot of different approaches being taken, but the real risk right now is that some of the policy changes that you're hearing about that are in the pipeline, they're going to take years to come to fruition to lead to a new home being built in the city. And we're so far behind that that presents continued risk. So affordability, is it going to get better in the city in the near future? Absolutely not.
BRAD LAMB: I don't think the city is making any effort on that strategy. I think the province has more or less put a gun to the city's head to do something about it. I think because that gun has been put to their head, by changing a lot of the legislation and forcing the city to do some things, they are begrudgingly doing some things. But the average time for me, from buying a property to getting it rezoned for highrise or mid-rise, is four years, which is way too long. Which means that it takes us eight to nine years all in to finish a building, from buying the land and moving very, very quickly to get started. That's almost a decade from when you buy a property to complete it and give people their keys. It's a disaster, and it's not going to get any better. Developers are — Jennifer is right about this — developers are sitting on sites. They're not buying sites. They're not spending money.
And so, we'll have this year and a half, according to Benjamin, of this disaster where the rates are. Plus you can add another two years of supply just because of the delays of getting to the market. So what we're going to have in a year and a half is a monstrous housing crisis where prices are going to be significantly higher.
We're not stopping bringing people into the country. We're bringing, not just 500,000 new permanent residents a year. It's more like 900,000 people a year [which includes temporary workers, refugees, students], and we can't even come close to building a third of the housing they need.
JAY PITTER: I'd just like to add to the idea of risk. Along with the risk, we should be considering the fact that some of our greatest risk is the lack of political will and political imagination. We don't actually have a strategy on the table right now. We're not getting into the specificities pertaining to what kind of supply we are talking about here. What kind of housing mix are we looking at? And the fact that the province, which is corrupt, had to step in to force the hand of the municipality to move and advance housing units forward, that's a major risk right there, because you can have policy in place, but without political will and political imagination — and dare I say political intelligence — we're not going to move forward in a good way.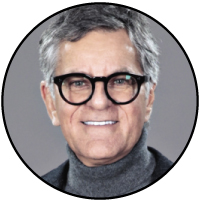 BRIAN GLUCKSTEIN: When we talk about building more condominiums, that is not affordable housing. So when a 600-square-foot unit is $900,000, that's not affordable housing. If you want a family to live in the city, they're not living in 600 square feet. Maybe they have to live in 900 or 1,200 square feet. That's $1.7 million. That's not affordable housing, nor are condominiums secure housing for renters. We can build all the condos we want, but that's not secure.
First of all, it's not affordable and it's not secure for people who are going to rent for the rest of their lives, because there is no security that the person owning the condominium isn't going to sell it at some point and can increase it to whatever level they want, whatever is allowable. Between interest rates, maintenance costs, taxes, what an investor has to pay and get from the tenant, we're not talking about affordable housing.
The only way we can build affordable housing is if we build purpose-built rental housing. And the only way we can build that is if the government partners with developers to donate the land and make concessions to the taxes on these buildings, so they can secure low interest rates for the long term. That's the only way we're going to do it. You cannot pay for the land we have in Toronto. And no developer will build affordable housing for a $1,200-a-month apartment or $1,800. It's not possible.
POST: Michele and Odeen, young people can't seem to win. House prices came down but interest rates went up. Work from home is now three days in the office, making buying outside of the city a challenge. What are you hearing from this cohort, and what advice would you give them?
ODEEN ECCLESTON: Well, it's interesting that you mentioned the young people, because about a year ago, of course, as we all know, we were at this peak where it was really unsustainable. It was nonsensical, and it was downright scary in some ways, especially for young people in terms of affordability. And my heart goes out to the young people who decided to jump in at that time. Fast-forward to now, things are more balanced, but for young people, they need the right team. They need to be open to collaboration, and they need to be, frankly, open to sacrifice.
I often encourage my client base to team up young people. I represent sometimes two and three young people at a time, you know, just really dabbling in fractional ownership. It's just get in wherever you can fit in, I tell them, and then sacrifice, it's really about — we're in a world-class city, right? — a lot of young people, if they want to get in, they have to start saving from very young. They might want to be in a particular neighborhood, but just to start investing, maybe invest in the 905, which I'm a huge proponent of.
MICHELE ROMANOW: I think it's gonna be very difficult for young people right now. You are 100 per cent right. It feels like every piece has converged to make it more and more difficult. I think, in the stats that we've seen, almost all young homebuyers have come with parents that have helped them with down payments or family money that has helped them to do that.
But at the same time, I'm an entrepreneur and a founder. Life is always kind of difficult and moving against you. It's one of those things where you have to look where everyone is not going, right? It might not be your perfect dream area. It might be, you know, making a lot of sacrifices to save up. It might be buying a place with other people. It might be airbnb-ing your place when you leave for the weekend. All of those, I think, are very real now for young buyers because interest rates are in very different places. Prices are down hopefully a little bit, but we haven't seen supply come back up.
JAY: I just wanna disrupt the sacrifice narrative for just a moment, because, as stated by my colleague here, really, if you're a young person, you can only really get into the market if you come from a family with intergenerational wealth. I was able to, as a young professional and a young single mother, purchase my first home at 30 years old.
My story is not possible in today's market, regardless of sacrifice. I understand the sentiments of sacrifice. I made those sacrifices, again as a single mom at 30 years old, and the fact that within my lifetime that option with sacrifice and hard work is no longer possible that really undermines the promise of the city and our status as a world-class city.
MICHAEL KALLES: Just to talk a little bit about the marketplace. The press is having a field day with real estate right now, right? It's an unfair comparison. I think it's important to focus on where we are now. Since January 25, when we received the smallest increase from the Bank of Canada, I believe it was from 4.25 per cent to 4.5 per cent, we've had 34 per cent of our listings sell at or above asking. So you're seeing buyers are coming off the sidelines.
But we also have to focus on population. We've talked about numbers between 500 and 1 million new Canadians' need for where to live, where to eat, and we need to focus on infrastructure. There's a great anecdote. There's a tower that was built, Aura, 80 stories high at Yonge and College, took eight years from conception to completion, and today houses 1,800 people. That population is almost equivalent to how many people move to Ontario every 24 hours. So it gives people an understanding that prices have nowhere to go but up. That's really where we are right now. Even the slightest uptick in demand is going to drive prices up. 
BRAD: Can I just make a quick comment about young people?
When I was 24 in 1986, a long time ago, I got the idea that I wanted to get into real estate. I didn't have any money. I was an engineer. I was making $20,000 a year. My brother worked for IBM, he was making $30,000 a year. My younger brother was finishing his last year of university. So I convinced my brothers to buy something. We couldn't afford anything in Toronto. We lived in Oakville.
So, we went out to London to look. And the three of us, I had saved $1,200 in two years of working, and I lived at my parents' house. My older brother had a rental apartment, he was actually married, and he had $1,200 in savings. And my dad kicked in $1,200 from my younger brother. And the three of us scraped together $3,600 to buy what seemed like an impossible task for us, a $24,000 townhouse in London, Ontario.
Now, we couldn't afford to live in the townhouse because we didn't have enough money. So, we rented the townhouse for $700 a month. And we kept that townhouse for two years and we sold it for $50,000. And then we had capital of about $30,000. Still couldn't afford anything in Toronto. We bought four townhouses together in London. And that's how I started my real estate career from that one transaction. And it was as exceptionally difficult to do as it is today.
So it's BS that young people cannot get in the market. You can get in the market. It's lies, OK? You can't buy your dream home at 24 years old. You can buy a tiny box apartment in a small town like Welland.
BRIAN: Don't hold back. Tell us what you really think.
ODEEN: I think that I land somewhere in the middle between Brad's perspective and Jay's perspective here. Because I was going to say that it's difficult, but difficult isn't impossible, right? So I agree with you. I think there's a sense of entitlement sometimes with young people, but the bottom line is I'm representing these young people, right? And I know that it's difficult, but it's possible. And yes, sacrifice is just the nature of it. And in theory, that perhaps shouldn't be the case, but that just … it is what it is.
JAY: Hey, listen. I grew up in public housing, so I know a ton about sacrifice. My grandmother came to this country as a seamstress, worked in a horribly hot hotel laundromat, bought our family's first home in Little Jamaica, as a matter of fact. And then my family ended up moving into public housing.
I definitely understand sacrifice, and I think that you're absolutely correct that there's a generation that may not be willing to make some of the sacrifices that our parents made and our grandparents made. 
But what I'm saying is that it's not about giving up that latte and the kinds of sacrifices that need to be made. Even what Brad said about the fact that they couldn't afford to live in that house where they purchased. Some people don't have a family home to live in and have a secondary home.
So there is still a degree of privilege and family support and intergenerational wealth and knowledge and spatial entitlement even to understand that you have a place in the market. Some of that perspective, that anyone can do it, it's highly privileged and it is not … it doesn't relate to on-the-ground realities in many racialized communities and people who've been intergenerationally poor.
BRAD: First of all, that's an amazing story and it's very aspirational. I'm not suggesting that every person in this country can own a home. Every person in any country cannot afford a home. There are some people that are never gonna be able to afford a home. And there's a responsibility for us as citizens to try to help them through taxation and building affordable housing. I'm not denying any of that. It's not a realistic illusion to believe that 100 per cent of Canadians can buy a home. There's always gonna be some, probably 50 or 60 per cent, that rent. And we need to do the best we can to provide all kinds of rental housing.
But if you're a young person today and you're willing to work hard and you have a job and you have a reasonable education where you can make reasonable money, expect your income to grow. I'm saying any Canadian in that category can buy a home in this country and eventually get the home of their dreams. It took me 20 years to get the home of my dreams. 
BARRY: But you also have these homes. If you look back to when my grandparents and parents bought, they were building houses with side entries, side doors. They were rented out, and they subsidized the buyer who could now afford to buy a house and rent out the basement. And, hey, the home became affordable. I think we need to mandate that. It also provides quick shelter for renters who can't get into the city.
POST: Jay and Brian, there's a concern that, with all the new development, Toronto might be losing its charming character. How do we build more housing and preserve the city's history?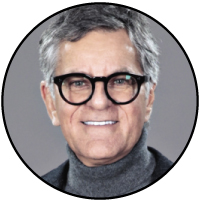 BRIAN: Well, we've got some problems with architecture in this city. I mean, it's unfortunate. We won't get into that one. But one comment I want to make. We have a client that is worth many billions of dollars and started off very poor. And her parents, you know, rented a house, and then they bought a house, and they rented every room, every room. I'm talking the living room, the bedrooms, everything.
She said to me, "We were so excited when we moved into the house of my parents." The father was a tailor. The mother worked in a dry cleaner. And she said, "My sister and I were so excited because we finally got our own room." She said, "Years later, we realized it was the hall." 
But as far as the charm of the city, one of the problems we're doing in our city is we're building almost at zero lot lines. We're building towers that are assaulting us at the sidewalk and we're not setting them back. There's no … you know, you go to Paris and you go to London and you have … I mean, the cafés, we won't talk about the cafes on the street. But that's another story. But there are trees and setbacks and charm and parks and things like that.
And it seems like right now we're building walls of towers down the streets. And every time I see one go up, I'm like, "What are we thinking that we're building these 15 feet from the curb?" The problem is, so much of the product coming on the market is investor-driven.
Investors don't care what the building looks like. Many of them don't even live in the city, let alone care about it. You want to build 80 storeys? Well, your site allows 50 storeys. We'll give you 10 more, 20 more if you push it back, build more green space, schools, daycare centres, retail that's not fast food chains and dry cleaners.
JAY: You know what's terrible for the charm and the character of our city? The unaffordability. That's not charming. People who are unhoused. That's not charming. People trading sex for rent. That is not charming. And so, I think that if we're really invested in protecting the charm and the character of this city, we would resolve those structural issues and really advance intensification in neighborhoods.
The second point that I'll make is that a lot of heritage planners are actually weaponizing this diversity language, saying that, you know, we need to maintain the character of Indigenous places and places where racialized people live. To be clear, heritage planning doesn't give a sh** about racialized people and Indigenous peoples. Most of the character that is recognized in the city is linked to cultures that are European.
Using the argument of maintaining character in this moment to block housing development is insidious and disingenuous. And if you ask most people who are racialized if they prefer to have a plaque or keep a building in place or if they would like shelter over their heads, I'm pretty sure that 10 out of 10 or 100 per cent of those individuals would say that they would like housing.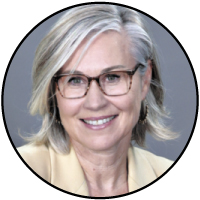 JENNIFER: So I'm gonna pull an Odeen move here and try to bridge what Jay and Brian just said. It won't be easy, but I'm going to try, because, on the one hand, we want great places with great investment and material quality, and we want a beautiful tree canopy. We want to be Paris, we want to be western Europe. And on the other hand, I think Jay's point should be well taken: that seeing people living in tents, let's talk about character. Nothing destroys the fabric of this city more than knowing that our fellow citizens simply don't have a roof over their head, are cold in the winter, are stuck on the streets and vulnerable to the weather in a winter city. There's this phenomenal kind of tension between those two spaces of wanting more housing built more quickly. One of the reasons why housing doesn't get built more quickly is because we're fussing over things like what Brian was asking for, setbacks and the tree canopy, and ensuring that we're getting geothermal into our buildings, which is two thumbs up and very good, but it adds time delays, it adds cost delays, it impacts the affordability of housing.
So the question really is, is there some kind of space that we can occupy in between, where we are recognizing that the way we design and build the city is a long-term legacy that we leave our children, but on the flip side, we've done a bunch of things very wrong? We know that, because there are people in our city who are unhoused, and I'm glad that Brad acknowledged that.
BRIAN: OK. I really object to the idea that you can't have a green city, a lively city with good architecture if you want affordable housing. There should be no compromise. If you are building affordable housing, it should be good architecture. We should have green space, we should have a more lively neighborhood. 
JAY: May I just say this very quickly? There's no such thing as placemaking or city building without negotiation and compromise. So we absolutely do have to compromise. And I'm going to come in the middle where Jennifer is because I'm not saying that we should build affordable housing without thinking about design. It is imperative that, when we're building affordable housing and all housing, especially when we're talking about the context of intensification, we do have to be thinking about things like green space, like active transportation. These are things that directly impact population health and the safety of communities. And so, I don't think it's either/or. I'm just saying that in situations where people are blocking developments based on their beloved single-family building or home, that is not a good enough rationale, and that people weaponize this idea of character to block housing development. 
MICHELE: We need to focus on what matters here. Heritage shouldn't matter if people cannot afford a place to live. And I'm sorry, guys, this is not Paris outside. This is a slightly different city than that. And so I think we can do things with lots of design, but you kind of have to decide that that is what we are going to do as a city.
And I think that is a lot toward the government too. We haven't built a subway stop in 30 years. We fight over things that don't matter. We have prices going up, we're pricing ourselves like we're Paris, but we're actually not behaving like it. 
POST: We're now going to move on to our video questions, submitted by University of Toronto students. Barry and Jennifer, what is the safest and cheapest place to live in Toronto?
SEBASTIAN: Your mom's house.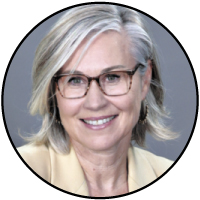 JENNIFER: That's actually a really good answer and deeply relevant because, in May, my daughter graduates from university, and she texted me and said, "Mom, I never appreciated this before, but thank you so much for living in Toronto because it's where all the jobs are." She's been applying for jobs. The fact that she can move back into her family home is a huge advantage that she has found against her classmates who are also competing for jobs. Odeen's comment about shared ownership and fractional ownership, that's actually a very old idea. 
And I have many friends who got their foothold in this city or who grew up in a home where their grandparents lived upstairs in Little Italy or in Roncesvalles. And I'm about to start the intergenerational living piece, I guess, with my kid moving back into the house.
And one other piece that I think is really critical is the point that Barry raised about ensuring that we have secondary units and suites in existing homes. That too has always been a really critical part of home ownership in the city — what used to be called a mortgage helper. That's how we bought our first house. We had tenants on the main floor, and when we discovered we were having a baby, my husband and his friends worked day and night and put a basement apartment in the house as well so that we would also have that mortgage helper.
Whereas, historically, you were only allowed a single-family home, but now you can put a second home on an existing lot. That is really unique. That is really exceptional.
BARRY: But it's still illegal to rent out your basement unless fully retrofitted.
JENNIFER: You have to meet building code requirements, absolutely. 
Small units, which are criticized in a crazy way in this city, smaller homes and condos are, actually, and have historically been for 30 years in this city, a really good way to get a foot in the door into the market. So look at living in a smaller space where you can start thinking of it like the old traditional wartime bungalow.
BARRY: Right. So it's more of a concept than a geographic area. I think in Toronto, yeah, you're going to have a hard time finding somewhere cheap. But if you look to the GTA, well, then you're gonna go east, west and north. And like Brad said, you're gonna drive a little to get to your house. 
BRAD: I think the student probably wants a more specific answer. So the 427, along the 427, Weston Road, Scarborough, Etobicoke. Those are the cheapest areas.
POST: Our second student question is for Benjamin and Michael. How much will the increase in interest rates help prices go down?
BENJAMIN: So, first of all, let me say a few things because I think it's important. I look at the faces here. Everybody's concerned. They're here not because they have nothing else to do but because they're concerned. And it's sold out. They are concerned. Everybody's concerned. I'm concerned. We are in a crisis here. We are talking about small things here. We are in a crisis. The next elections will be determined by real estate and health care. Every politician knows that. Last year, we got 950,000 people entering this country [including new immigrants, non-permanent residents, students, foreign students, people from Ukraine on a three-year visa]. This year, it's going to be one million. Nobody, none of them, is carrying their house on their back.
We have to realize that this is a crisis situation. There are demonstrations in Sweden over affordable housing. This is coming here, civil unrest coming here, if we don't wake up. So we are talking about the prices rising or falling by a few per cents. That's meaningless. The fundamentals of this market are crazy, and we have to wake up here. And therefore, what I suggest is that all those solutions are very good, especially the purpose-built rental solution. There's no one solution, there are many of them. I told you before, and I'll say it again, I want to create a situation in which you are 35 years old, you are married, you have two kids, and you're renting. Nothing is wrong with you. That's the way we should go. And the only way to do it is purpose-built.
Now, if you have a condo versus purpose-built, condo wins any day. I totally agree that the government should be a big part of it. A government that sets the quotas regarding immigrants must be part of the solution to house them. Therefore, incentives to developers, eliminating HST, eliminating development charges — Ottawa must pay for that. The cities cannot do that. This is a national crisis that is leading to civil unrest if we are not waking up. Now, the question was about prices. And I suggest that over the next few months maybe prices will go down, but that's not the story. Prices went up by 46 per cent in two years during COVID. Now, it's correcting. Without this correction, we'd be in a bubble. So that's a very healthy correction. And every time it goes down, I cheer. It's good. It's good for everybody. But it's not going to solve our affordability crisis.
Projects are being cancelled. The demand is there. You don't have to be a genius to see what will happen to prices two years from now. This is going to get worse and worse and worse.
MICHAEL: Well, we're in a situation where between 12 and 20 million people are gonna be coming to our country in the next 10 years. We see that all three levels of government are behind this. But the fact of the matter is, if you look at the development timing, Toronto ranks in the bottom quartiles — 32 months just to get approvals. So we see we're in a desperate situation, but it begs the question, what are we doing? And we have to do something drastic. Drastic because, to answer the question, prices have nowhere to go but up. And if we talk about purpose-built, if you speak to developers, they're saying that the only way they could make things work is at $6 per foot. To put it in perspective, that means if you have a thousand-square-foot unit to rent, it's $6,000 a month. Otherwise, developers can't afford it. So we need subsidies by the government to make this a reality. And Brian brought up a good point. Without purpose-built, there's no security. And that's the only way forward. 
BRIAN: Quickly, one of the things we have to do is stop shaming people that rent. It's all about you're not worthy unless you own an apartment. The mentality has to change with that. People have to have dignity as renters. And we have to have buildings that are designed that way and integrated into neighbourhoods. So, that's the first thing. Not everybody owns. I live in New York also. They live all throughout the city, and they are lifetime renters. But as long as there's dignity to the buildings they live in and the environments they live in, and they're in all the neighbourhoods, that's the way it has to be.
JENNIFER: OK. I'm going be like Daniel Dale on CNN. I'm just gonna do a little, I hope it's not annoying, a little bit of a fact check. So, first of all, Michele, we've built two subways in the past 10 years. The Sheppard subway opened in early 2000, and the extension to Vaughan opened in 2017. However, you are forgiven for thinking that we haven't built any, because when you build the wrong infrastructure, no one feels the impact. So the Sheppard subway, not the right infrastructure, cost $3.5 billion.
We have an organization at the city called CreateTO and an initiative from the former mayor called HousingTO that was all about building affordable housing on government-owned land. But there was one problem. There was an incentive for the developers to provide a payback for the land. So, inevitably, not a single one has been built. What happened was developers came in and they squeezed and tightened and made an offer for the land. So there would be a $10 million offer or a $30 million offer, whatever it might be, which inevitably minimized the amount of affordable housing. I feel this very personally because we responded to one of the request for proposals as a company, Markee Developments, where we're focused on building purpose-built housing and maximizing the amount of affordable housing that we build. And in our response, we put zero, just as Brian has indicated, for the price of the land, and we were providing 50 per cent. Of 634 units, 50 per cent were going to be at 50 per cent of market rate, so a deep level of affordability.
But we didn't win the bid. You know why we didn't win the bid? Because in the scoring criteria, there was a category for the price of the land. So we were calling the bluff of the city and saying, "You want to maximize the amount of affordable housing, but you've actually established criteria for these projects that minimizes the amount of affordable housing that gets delivered." That's the level of nuance at which I would argue all levels of government are failing on delivering what they say they want to deliver with respect to affordable housing. It's happening at CMHC [Canada Mortgage and Housing Corporation]. We'll see what happens at the province. We don't know yet. But hopefully, whoever the new mayor is in Toronto is going to get into the weeds and figure some of this stuff out, because what politicians are saying they want and then the mechanisms they have to deliver those things are completely misaligned with a $1 billion Housing Accelerator Fund that was announced [by CMHC] 12 months ago. How much of the money do you think has been distributed? It's literally called the Housing Accelerator Fund. Not a penny.
BRAD: Sorry, can I just pipe in here? The cost of delivering a high-rise building in Toronto is $1,200 a foot, $1,100 to $1,200 a foot, including the land. The land is between $250 and $300 a foot. The HST is around $300 a foot. If you take free land from the city, as Ben said, you forgive HST, you forgive development fees, you're pretty well there. This is easy to do. It's just that our greedy, tax-hungry government doesn't wanna do it. Affordable housing is not hard to do. It's all about cost. If you can deliver housing at $500 to $600 a foot in mid-rise or highrise in Toronto, problem solved. So it is about pressuring your councillor, your mayor, your local Ontario politician and your federal politician to do this. It's gonna cost all of us. We all have to pay. But it's better than walking down the street and getting stabbed in the stomach because there's a homeless person there that has no place to go. So we all have to pull together and push our governments to do this. It's not tough to do.
JAY: I won't belabour this point, but I can't let it go. Let's not vilify unhoused people. There is absolutely no evidence to suggest that unhoused people are violent or will stab people in the stomach as you're walking down the street. So let's just set the record straight there.
POST: Sebastian and Brian, now that the pandemic renovation boom and the housing market are slowing, how are people adding value to their properties? Has anything changed?
SEBASTIAN: Sure. I think it depends what kind of value you're talking about. If you're talking about adding monetary value to your house, because you want to sell it or you want to flip it, then that question's been asked a million times, and it's always the same answer. You know, it's kitchens and bathrooms give you your best return on investment. It's kind of a common thread, but I don't think flipping is something that can really be done very easily. In today's world, the housing prices are way too high for all of the different reasons that everyone has spoken about here today. I also think it's a detriment to what's going on. The affordable housing that Jennifer was talking about, the bungalows, they're all gone. 
I remember growing up in this city and seeing bungalows all over the place. They all have toppers on top of them now. They've all been flipped. So the idea of, you know, buying a house or renovating your house and trying to get the minimum investment you could put in for the maximum profit that you could make is kind of a part of the problem, and it's why we're here in the first place. And so, you know, adding value to that home is something that I could give you a ton of advice on, but I'm not gonna tell you how to do it because I don't think it's the greatest thing. But with the clients that I have, you know, as of recently, the value that they're trying to add to their home is in terms of the experience that their family is having within the house itself. And I think that's very important.
And if you wanna talk about adding value to your home for your family, then it's very easy. All you have to do is think about where you spend the most time in your house and what the problems are with that area, and how you can improve it. And then think about, what's the eyesore? What's the thing that's bothering you the most inside of your home? And then think about what's the thing that just doesn't work inside of your house. And then you can create a whole list of things that you write down and grade. You grade it in terms of which one of those things will make you the most happy if you fix it. And you cross reference that with your budget. And then you know where to start your renovation, and you know how to add value to your home.
And I think that all of the renovations for that matter that I've been doing in the last two years, they're all about customization. None of them are about generalization. I think those general renovations that people were doing when they were just trying to punch in a kitchen, just in case they sell the house, they don't wanna build something that's too custom for them, because they wanna get the maximum resale. I think those days have kind of come to an end. And so, it's all about customization in today's world. And I think that's how you can add good value to your home.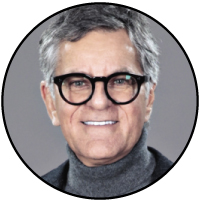 BRIAN: Well, I agree that that whole concept of buying and flipping is really done. And what's happening is that the amount of money you have to add to upgrade to the next level has become prohibitive for most people. So, they're looking at their house and saying, "OK, I can't just move up $400,000 or $500,000. I have to almost double the amount to make a difference." So, we're seeing people redesign their houses for their lifestyle and their family and not necessarily on the value. We're also seeing people that are modifying their houses to multi-generational houses that are accessible for their older parents or grandparents so that they can age in place in their houses. So that's one of the big trends we're seeing today. We're creating apartments for their parents or their grandparents. They may have elevators in them. You know, an elevator is $25,000 for a house.
I mean, it's in the whole scheme of a renovation to make a house accessible. So we're not seeing people say, "Oh, I'm gonna get a new kitchen because my house is gonna go up $400,000." That's done. It's about, "I'm staying here." And many people are saying, "I wanna age in place. How am I going to age in place in this house? How am I going to get into the front door? How am I going to get into the shower? How am I going to get around the house?" So we're seeing that is the renovation of people aging in place, and multi-generational homes is a big factor, whether it's a 50-year-old couple and their children or a 50-year-old couple and their parents. That's what we're seeing today.
POST: Michele and Jay, the downtown core has not come back. Many tech companies are downsizing and office building vacancies abound. What should we do about these buildings and are people still going to want to live downtown?
MICHELE: The downtown has not come back. We were one of the very smart companies that rented 55,000 square feet of office space right before the pandemic. And so, we've subleased a bunch of the space now. But I don't think it matters who you are. I mean, Shopify's subleasing their office space right now. I think all of us are now using our office space as hybrid working spaces where people are coming in, and we're gonna brainstorm, or we're gonna be in the office on Tuesday, Wednesday, Thursday. But that's definitely changing when you're doing the math on, well, what would I do to come downtown twice a week? I think this conversation is really focused on what it's going to take to make housing affordable. That is really, really important here and we should be using these office buildings in different uses. I mean, an office is pretty close to a house, right? It has heat and HVAC, and you can change all sorts of things if, you know, the city allows you to do that.
JAY: So, my practice developed the proposal which will guide all cultural districts right across the city. And we also are coming to the end of the development of the Little Jamaica Cultural District Plan. I'm sure a lot of people in this room are familiar with the transit-oriented — it should be TOD — transit-oriented development, but a lot of people experience transit-oriented displacement, which is a term now used to describe the ways in which transit, which should be a public good, can displace businesses as well as residents. And so, in talking to those communities in terms of downtown revival — and I know Little Jamaica's not right downtown, but I think it is a good example — one of the meetings that I had recently with BIA leaders was about the fact that a lot of those business owners along the retail corridor are now flipping those businesses into housing because there's such a housing crisis, and you can get immediate money with a housing rental and how that is a really dangerous trend because when you turn retail into housing, you jeopardize the local economy.
So a lot of local neighbourhoods are facing this crisis when you think about revitalization and recovery. So what I am seeing is that, you know, retail, I agree that we definitely need to repurpose some of those bigger buildings and think about mixed-use. I think mixed-use is where we should be heading for all things. And I also think that it is important to protect those small storefronts that really are the lifeblood of local neighbourhoods as well — so being able to have a nuanced approach that holds both of those priorities.
---
There are many people in our city who don't have basic shelter and a roof over their heads; with that in mind, Post City, Streets of Toronto and the Rotman School have made donations on behalf of our panellists, our readers and our sponsor, The RE/MAX Collection, to Sistering, an organization supporting unhoused women and trans people in Toronto, and to Red Door Shelter, which provides sanctuary for families.